Washington Commanders QB Carson Wentz Will Be Sidelined for Several Games
Washington Commanders quarterback Carson Wentz is set to be sidelined for several weeks due to an injury. So, what happened? Here's what we know.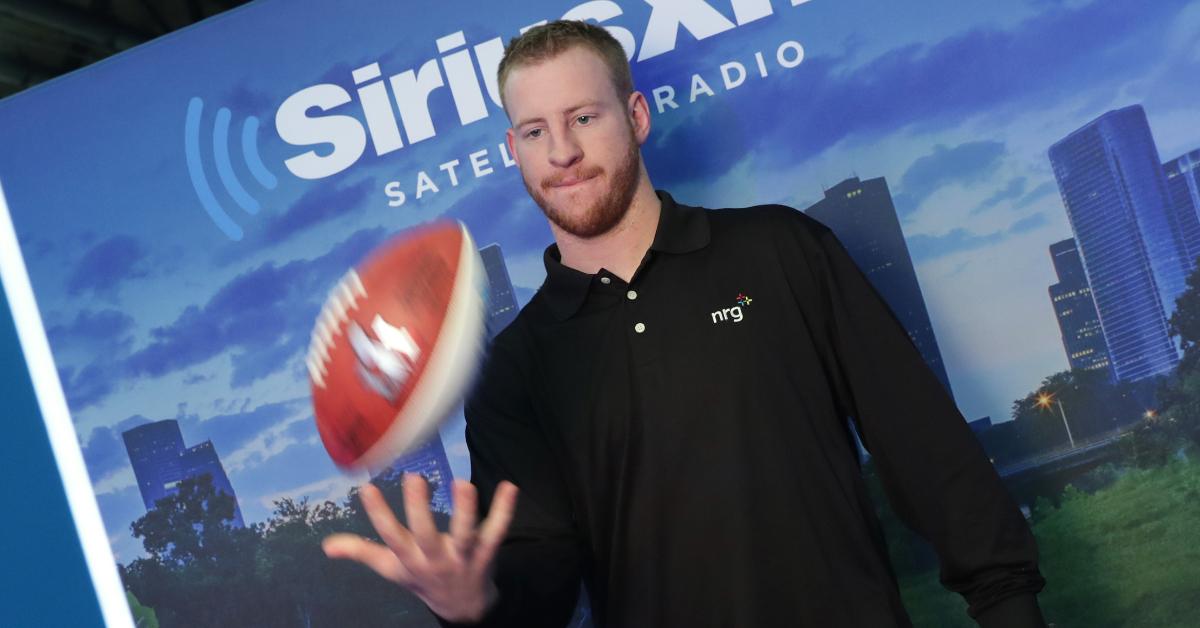 Article continues below advertisement
Article continues below advertisement
What happened to Carson Wentz?
Following the Commanders's 12-7 victory over the Chicago Bears on Thursday Night Football, Carson spoke with reporters and said his hand was hurting a little bit. "It's a little sore," he said of his right hand via NFL.com. "I think I'll be alright. ... The chilly conditions didn't necessarily help the jammed fingers. It was all right."
By Oct. 15, however, NFL insider Ian Rapoport reported that Carson Wentz actually "suffered a fractured finger on his throwing hand." He added that the Pro-Bowler was "headed to Los Angeles to see a hand specialist to determine the next step."
Article continues below advertisement
On Oct. 17, the Washington Commanders provided an update on Carson's injury, stating that he "underwent successful surgery" on his fractured finger and would "immediately begin rehab and is expected to make a full recovery." According to Ian Rapoport, the 29-year-old Super Bowl champion is expected to be out for 4-6 weeks of the NFL season.
Article continues below advertisement
Who will replace Carson Wentz as the Commanders starting quarterback?
As of writing, the Commanders backup quarterback Taylor Heinicke will likely step into the spotlight as the new starting quarterback; however, this could be the perfect opportunity for the organization to allow rookie Sam Howell to showcase his skills. Will it happen? Sadly, no — according to Jonathan Jones of CBS Sports, sources claim Sam "isn't ready yet."
Although fans should expect to see Taylor Heinicke as the new starting QB on Oct. 23, we aren't too sure the Commanders will stick with him — why is that? Well, on Oct. 18, John Keim of ESPN reported that the Commanders would be signing former New York Giants quarterback Jack Fromm to the practice squad.
After the Oct. 23 game vs the Green Bay Packers, the QB trio will most likely battle for the starting position.