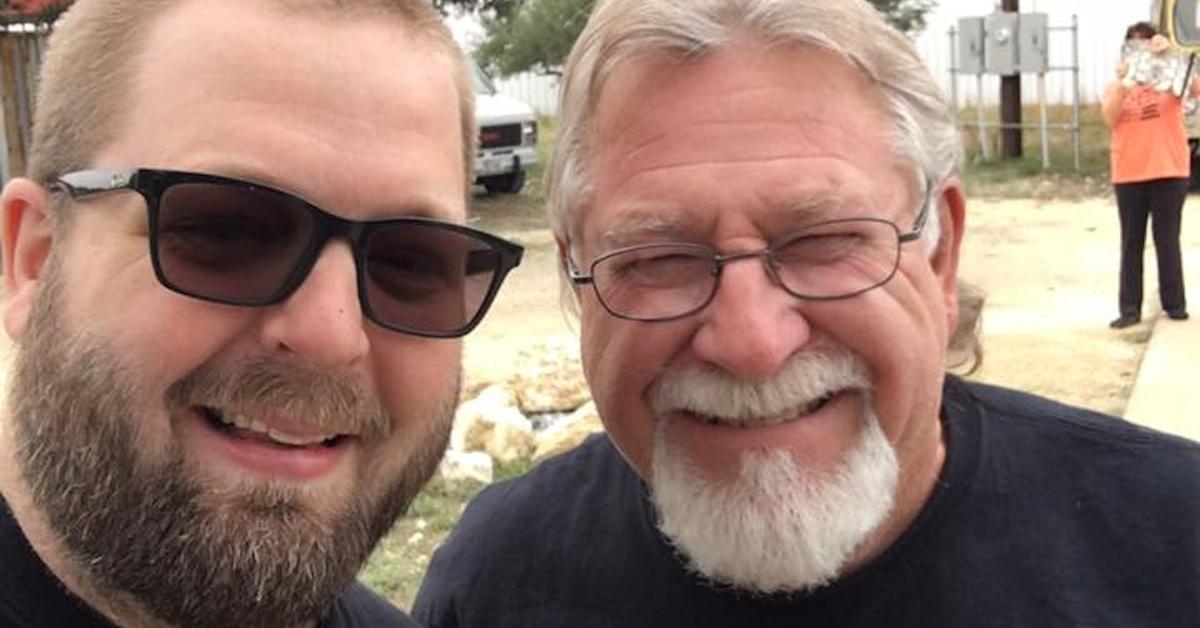 Is Cato Still Part of the Cast on 'Iron Resurrection'? And What About Shorty?
Iron Resurrection has an undeniably cool premise: there's something very, very cool about bringing old automobiles back from the dead and not only giving them a new lease on life but customizing them to high hell so folks will be willing to spend a pretty penny on them too. But when fans tuned in to Season 4 they had one big question on their minds: what happened to Cato and Shorty on the show?
Article continues below advertisement
Javier Ponce (Shorty) and Phil (Cato) were missing from the new season's premiere, but many fans are hoping that they'll pop in during later episodes. So far, however, it doesn't look like they'll be featured in the series any longer.
Which prompted a lot of questions from fans, especially when neither production behind Iron Resurrection or the network provided any intimation that they'd be left out of filming for Season 4.
Article continues below advertisement
It took a while, however, one viewer who questioned the show's social media accounts got a response, saying that personal family matters had prevented both Shorty and Cato from appearing on the program.
Filming a reality TV series can be a time-consuming affair. Of course, there's an upside to it: you can build a personal brand around it and bring more attention to the work you're doing, which is especially true for automotive workers like Cato and Shorty.
Cato's Upholstery business does some darn good work on pimping out the interiors of cool whips and has certainly enjoyed a bit of notoriety for his excellent results, but he currently has other matters to attend to that are keeping him away from the show and Martin Bros. And when it comes to paint, Shorty is darn good at what he does, too.
Thankfully, there doesn't seem to be any bad blood between either Cato, Shorty, the show's producers, or the staff at the shop featured in Iron Resurrection.
Article continues below advertisement
Shorty recently became a grandfather and is looking to scale down the amount of painting he does, electing to spend more time with his family and focusing on serving his customers in the Dallas area so he can be there for his children and grandkids. As we all know, it takes a village and such to raise a kid, and he wants to make sure he's there during those formative years for the little bundle of joy.
Article continues below advertisement
Article continues below advertisement
I'd imagine he'll be called in a lot to babysit, as well. Which is the best when you're a grandparent: you get to be the good guy while mom and/or has to lay the hammer down. So it makes sense he'd forego shooting the TV show to be around family more.
Cato gave up that reality TV life after his wife got herself an awesome new job opportunity in a new city: Atlanta, Georgia.
Article continues below advertisement
So the family packed their bags and are living there now where Cato manages Cato's Upholstery in the Fuller Moto Shop in Ga. The classiest part of the provided response was: "We are all still close friends that respect and support each others decisions," which was super nice on the part of whoever penned it.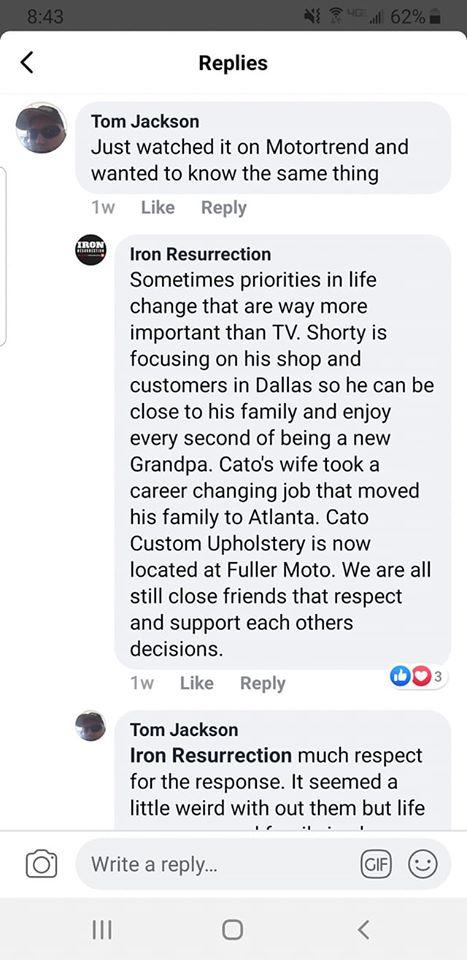 Are you upset that both Cato and Shorty are gone from Iron Resurrection? Maybe they'll be gone for Season 4, and if they show comes back at a later time, they'll rejoin the cast, it's happened on other shows, why not this one? Especially because there isn't any bad blood between them and production, either.