Fans Are Concerned About Singer Charli XCX After the Death of Her Close Friend
The hashtag #hereforcharli was trending on Twitter in support of singer Charli XCX as she recently lost a friend. Fans wanted to make sure she was OK.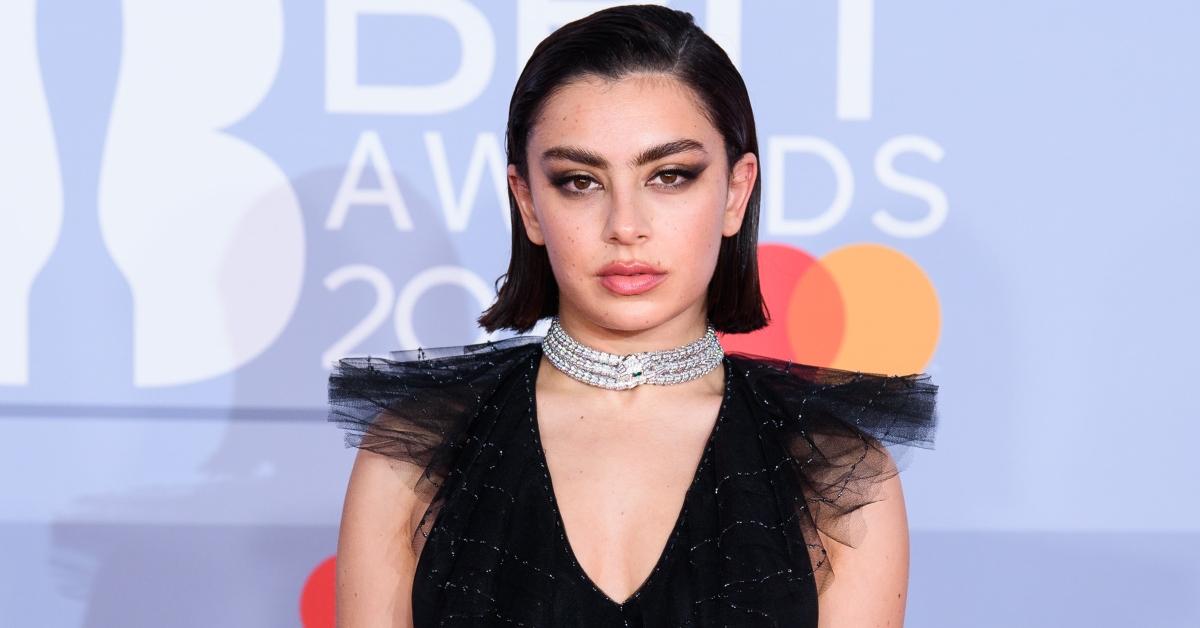 When the hashtag #hereforcharli started trending on Twitter, people automatically thought something was wrong... with Charli D'Amelio. Which is fair! She has been *the* celeb at the top of everybody's minds since she slayed the Renegade dance, but the TikToker is actually doing just fine. It's singer-songwriter Charli XCX we should be worrying about.
Article continues below advertisement
Twitter users and loyal Charli XCX fans used the hashtag to try and comfort the musician as news broke that she had lost a dear friend. She stayed quiet on Twitter and Instagram for a few days following the loss, which had people worrying about her. Now, she has opened up about how she's been feeling during this devastating time.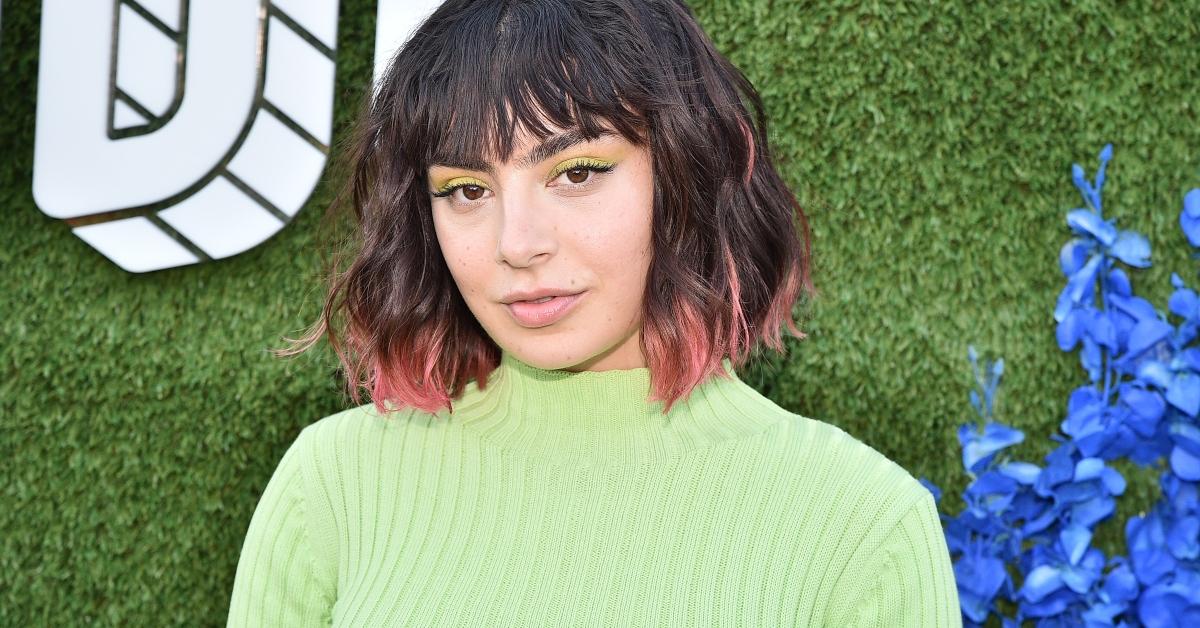 Article continues below advertisement
What happened to Charli XCX? Her friend, SOPHIE, passed away.
In late January 2021, avant-garde pop producer, musician, and Charli XCX's friend SOPHIE passed away at the age of 34. Her management team released a statement to People, saying: "It is with profound sadness that I have to inform you that musician and producer SOPHIE passed away this morning around 4 a.m. in Athens, where the artist had been living, following a sudden accident." A police spokesperson in Athens confirmed that Sophie slipped and fell from a balcony.
SOPHIE had a great friendship with not only Charli XCX, but also with world-renowned music names like Sam Smith, Kim Petras, and even Madonna. Charli XCX and SOPHIE also shared an admirable professional relationship where they collaborated together on hit songs like "Roll With Me," "Vroom Vroom," and "Out of My Head." Fans were aware of their tight-knit bond and were therefore inspired to start the #hereforcharli hashtag.
Article continues below advertisement
Article continues below advertisement
After a few days, Charli XCX publicly addressed the loss on Twitter.
Charli XCX hasn't made a direct response to the consoling tweets from her fans just yet, but she did break her social media silence a few days after the tragic news of SOPHIE's death in a lengthy Twitter post paying tribute to her long-time friend:
Article continues below advertisement
Other celebrities who had known and worked with the Grammy-nominated producer took to their social media accounts to say some words about SOPHIE. Sam Smith, Kim Petras, and Rita Ora were some of the stars who dedicated posts to her.
Article continues below advertisement
Article continues below advertisement
So, why was Charli D'Amelio involved?
When the hashtag started gaining traffic on Twitter, fans of the TikTok star naturally thought it was about her — which led them to take over #hereforcharli where they were just telling Charli (D'Amelio) how much they appreciated and supported her. Charli didn't know that the hashtag had nothing to do with her (fair, fair) and wasn't informed that it was for the pop star with the same name as her.
Article continues below advertisement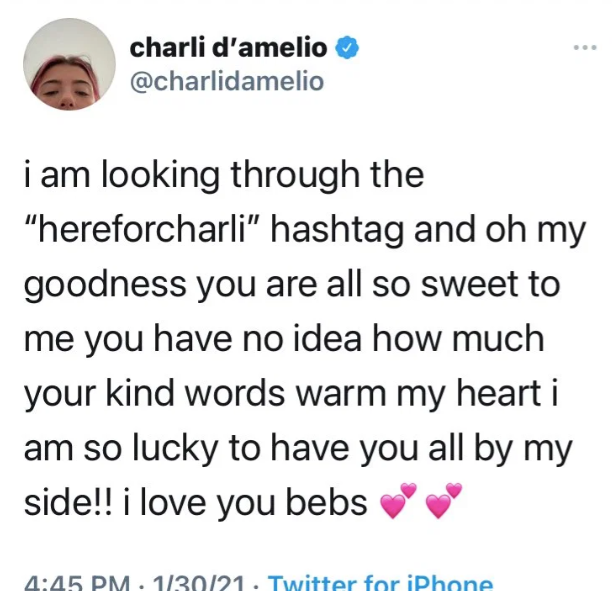 Just so you know, you probably won't see the tweet on her profile anymore because she apparently deleted it as soon as she realized that the hashtag wasn't directed toward her. It seemed like it was an honest mistake! And hey, at least she was giving her fans a shout-out. She's obviously paying attention to them!
Is Charli XCX doing OK?
We hope so! Her silence was making people wonder if she's doing all right. But with her recent Twitter post, we can assume that she's probably taking time to herself to process everything. Stay strong, Charli!