MSNBC's 'Hardball' Finally Reveals Why Host Chris Matthews Isn't on the Air
What happened to Chris Matthews on 'Hardball'? MSNBC finally reveals where the political talk show host has been.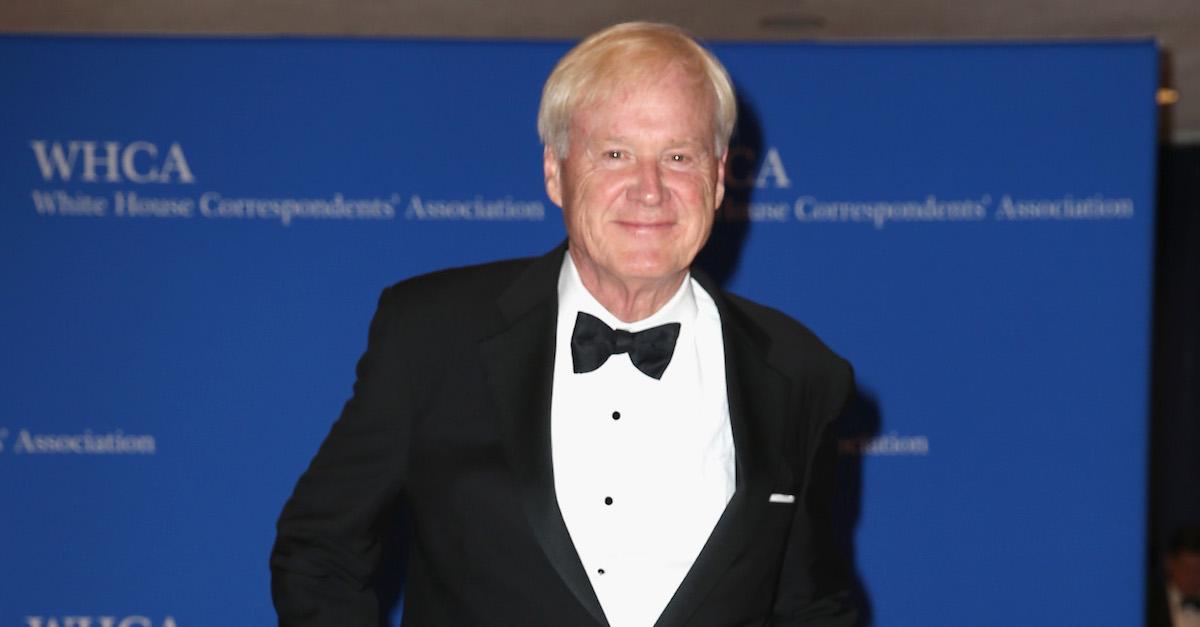 For over a week, MSNBC's Hardball with Chris Matthews has been missing a key element of its program: Chris Matthews. The host has been MIA since Oct. 4, and the reason for his absence was finally revealed on the show's Oct. 14 episode.
Article continues below advertisement
What happened to Chris Matthews on Hardball? 
Fill-in commentator Steve Kornacki announced on Monday night that his colleague is currently recovering from prostate cancer surgery. In a tweet following the show, the political program added, "The procedure went well but [Chris is] taking a few days to get back into fighting shape. He's looking forward to getting back very soon."
Fans immediately flocked to social media to send their well wishes. "I hope he continues to do well and recovers fully," one Twitter user wrote. "We need him more than ever during these terrible times. Sending love and care to him and his family."
Another supporter added, "Prayers for Chris! You can do it! Nothing can take down a Philly sports fan!"
Article continues below advertisement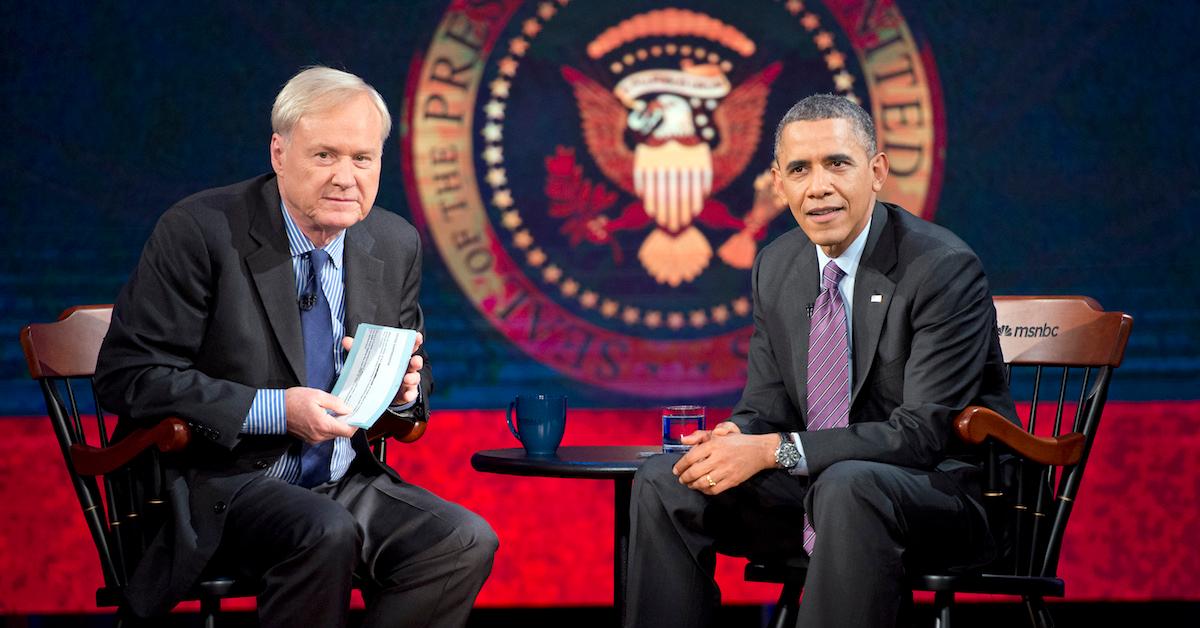 The 73-year-old began hosting Hardball in 1994 while he was still working as the Washington, D.C. bureau chief for the San Francisco Examiner. Before his stint in print media, Chris served as chief of staff to former Speaker of the House of Representatives Tip O'Neill.
He began his career as a political aide and his only run for office — for Pennsylvania's 4th congressional district seat in 1974 — proved unsuccessful.
Article continues below advertisement
What political party is Chris Matthews?
Despite campaigning as a democrat 45 years ago, Chris labeled himself a centrist during a segment of Hardball in 2012. At the time, Mediaite's Josh Feldman said he found that hard to believe given the author's frequent takedowns of right-wing political figures.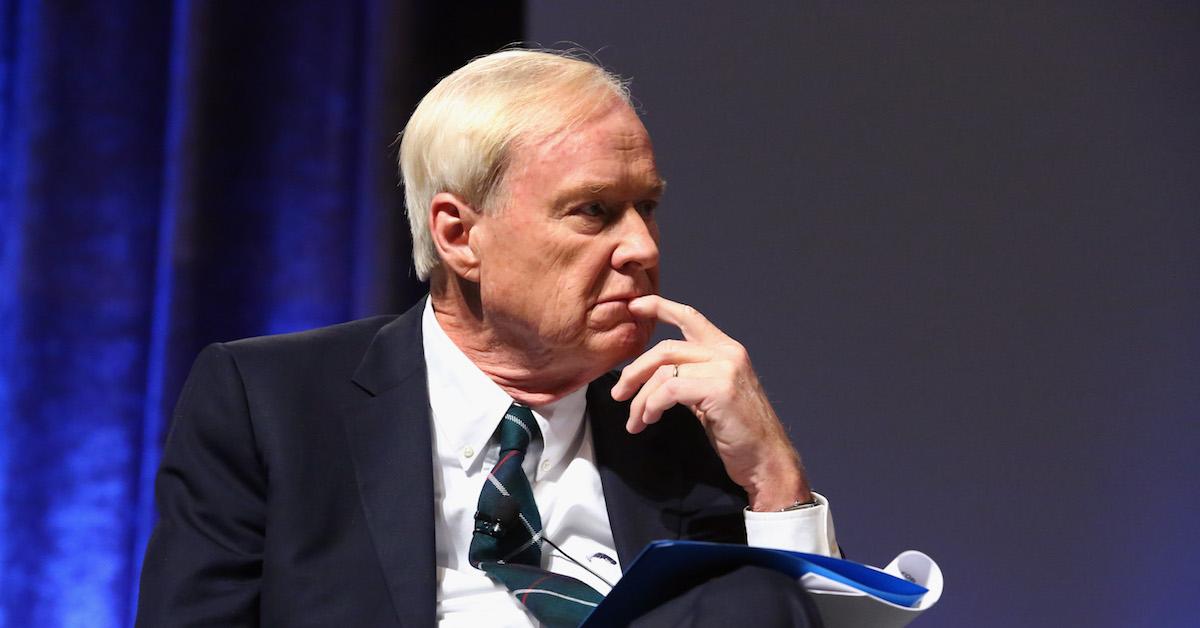 Article continues below advertisement
However, the father of three has also criticized several prominent liberals, including Hillary Clinton. A 2010 study found that during the 2008 Democratic primary, no one treated the former first lady worse than Chris. He was quoted as saying that she was only a frontrunner because "her husband messed around."
On an episode of Hardball in 2003, Chris stated, "I'm more conservative than people think I am," and later revealed that he voted for George W. Bush over Al Gore in the 2000 presidential election.
Was Chris Matthews ever suspended from Hardball?
Interestingly enough, nearly 19,000 Bernie Sanders supporters called for MSNBC to suspend Chris over his apparent favoritism of Hillary during the 2016 presidential primaries.
Article continues below advertisement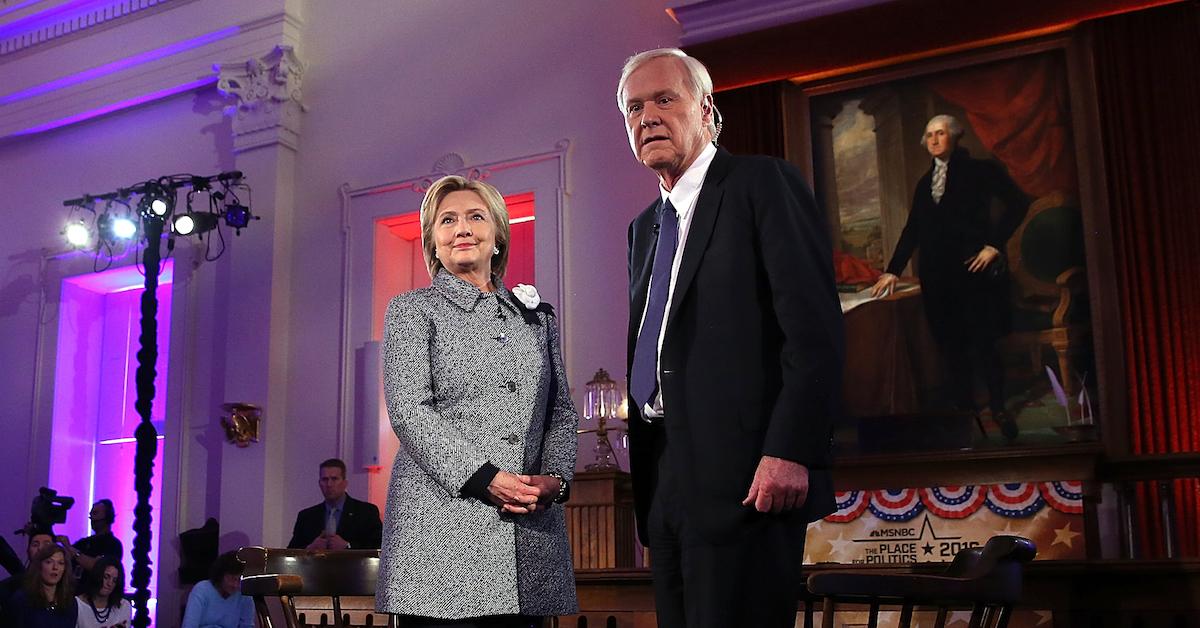 "In every episode of Hardball, in every 'exclusive' interview with Clinton, [Chris] gives her endless time to make her case, repeats her talking points, gives her softball questions, denigrates Bernie Sanders and his people-powered movement, and reinforces the narrative that she will be the Democratic nominee," a MoveOn.org petition from several years ago states.
"Matthews should be removed from the air for the duration of the campaign or he should be required to give Bernie equal time," the request to MSNBC president, Phil Griffin, concludes. Despite receiving 18,966 signatures, the petition ultimately failed to get the anchor dismissed.
Hardball with Chris Matthews airs weeknights at 7 p.m. ET on MSNBC.