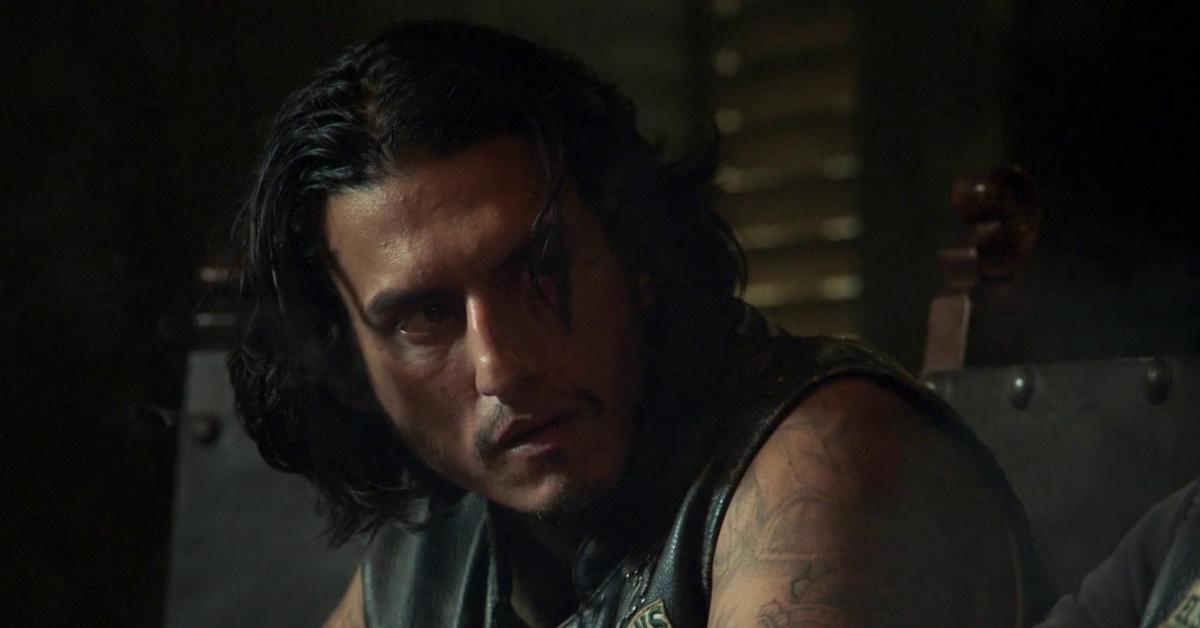 [SPOILER] Was Shot and Killed in a New Episode of 'Mayans M.C.' — What's Next?
Spoiler alert: This article contains spoilers for Season 4, Episode 5 of Mayans M.C.
Season 4, Episode 5 of Mayans M.C. offered a glimpse into EZ's (JD Pardo) blossoming relationship with Sofia. Elsewhere, Angel (Clayton Cardenas) and Nails (Justina Adorno) workshop baby names. Creeper engages in some twisted pillow talk with Kody (Stella Maeve). But love isn't the only thing in the air.
Article continues below advertisement
A new episode of 'Mayans M.C.' zooms in on the main characters' romantic relationships — with a few exceptions.
Season 4, Episode 5 of Mayans M.C. kicks off with a homicide. Adelita (Carla Baratta) casually obliterates Anna and her hubby. Why? The answer is straightforward: She can't live without her son. The explosive episode opener quickly gives way to a string of action-packed scenes. But the episode ends on a devastating note.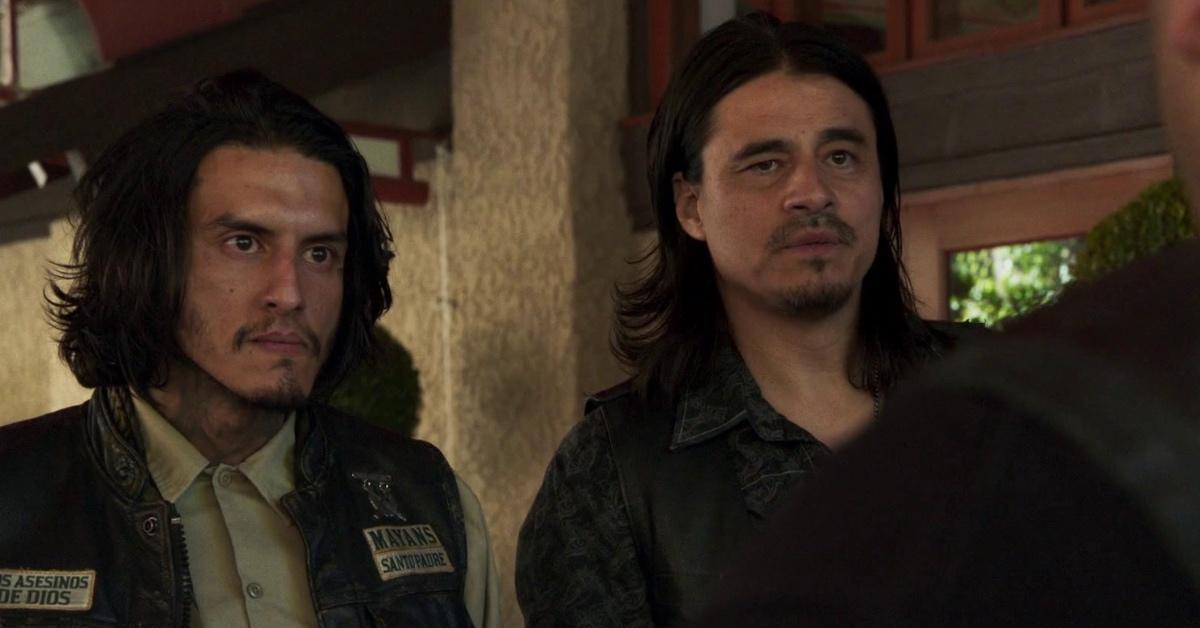 Article continues below advertisement
Coco (Richard Cabral), a mainstay on the show since day one — he was a member of the Santo Padre charter in Sons of Anarchy — ran into some brutal complications while mending his relationship with his girlfriend, Hope (Vanessa Giselle).
To make matters even more brutal, Coco picks up the phone while watching the fireworks in Oakland, Calif. Unbeknownst to him, the Sons are waiting for the smallest sign to launch an attack on everyone in attendance. Coco gets shot and killed by the Sons.
Article continues below advertisement
Why did the show runners of 'Mayans M.C.' decide to kill off Coco?
As most Mayans M.C. fans would point out, things were finally looking up for Coco. The U.S. Navy vet had a seemingly never-ending series of negative experiences in previous episodes of the show, combatting heroin addiction and having several brushes with death over the years. Season 4 of Mayans M.C. marks a more or less positive turn for Coco. His relationship with Hope, according to some fans, at least, was a step in the right direction.
Article continues below advertisement
Coco's passing will likely pose a grave challenge for Hope, who has struggled to build a new life away from the Meth Mountain. In Season 4, Episode 5 of Mayans M.C., she gets caught up in a fight with an impolite customer, taking her anger out on their groceries. With Coco permanently out of the picture, she will likely find it more challenging to cope.
Elgin James has already teased details about the war between the Mayans and the Sons in an interview with Deadline. Coco's passing is bound to have long-term ramifications, causing a great deal of friction between the opposing groups.
To find out what happens next, make sure to catch new episodes of Mayans M.C. every Tuesday at 10 p.m. EST on FX.