What Happened to Cody Lundin on 'Dual Survival'?
Extreme reality show 'Dual Survival' was a huge hit, thanks to its two hosts. But whatever happened to Cody on 'Dual Survival'?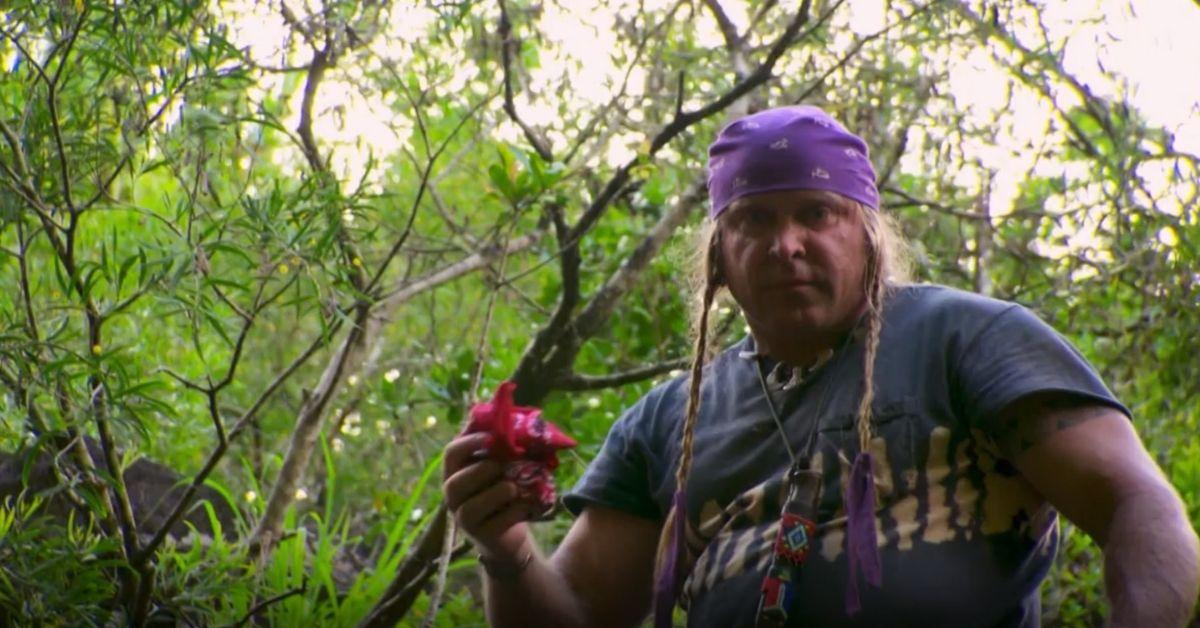 Remember the Discovery TV show Dual Survival? The show was a hit and aired for nine seasons as viewers followed along the adventures of a wildlife expert attempting to navigate and survive different environments and survival situations.
The show was originally hosted by Cody Lundin and people loved to watch him, but he disappeared midway through the fourth season. What happened to Cody on Dual Survival? It's a little of a mess.
Article continues below advertisement
The show sounds like it was made exactly for Cody Lundin.
Cody Lundin was the star of the show when it first aired, and as the co-host, he had the knowledge already in place to have a chance at surviving the wild situations and interesting environments he was placed in. As a naturalist and primitive-skills expert who runs the Aboriginal Living Skills School in Prescott, Ariz., he had all the skills necessary to survive in the wild.
Those skills, paired with the fact that Cody's personality was wild and fun, made him an interesting and compelling reason to tune into the show every week. He battled everything we could think of out in the wild. But trouble started in the third and fourth seasons of the show when co-host Dave Canterbury was out and a new co-host, Joseph Teti, was in.
Article continues below advertisement
What happened to Cody on 'Dual Survival'?
Midway through the fourth season of Dual Survival, it was announced by Discovery and Cody that he would not continue through the rest of the season. The news was a shock to fans, who always saw him make it through any situation, and Cody's public response to his firing didn't help clear things up much either.
Article continues below advertisement
"Dear Campers, Unfortunately, I have been fired by Discovery Channel for differences over safety and health concerns on the show and will no longer be a part of Dual Survival," he shared on Facebook on Feb. 17, 2014.
Article continues below advertisement
"Although I'll miss elements of the show," he said, "what I'll miss the most are my fans and the opportunity to teach - on a global level – life saving skills, indigenous culture, and values of integrity and respect toward our natural world."
Discovery later released a statement on its decision to fire Cody to the Rocky Mountain Bushcraft blog. "We are always striving to get a lot of different takes on survival on our air and we felt it was time for change. We had a good run with Cody and wish him well," the network said.
Article continues below advertisement
According to Ashley's Reality Roundup, this statement, among others released by the network, angered Cody who said the network's explanation for him leaving the show was "inaccurate, uncalled for, unacceptable and untrue."
Article continues below advertisement
"Initial press releases implied that I was returning for the entire fourth season of Dual Survival. Not true," Cody wrote on Facebook at the time. "Later releases featured quotes from a new Discovery executive producer implying that I quit the show. Not true. Further releases implied that I couldn't 'hack' the show anymore and that I was unable to handle the survival scenarios. Not only are these implications completely false, they question my professional experience, expertise and integrity in a manner that I will not tolerate."
It was later revealed that, according to a defamation lawsuit filed by Cody against the Discovery Network, it was Joseph Teti that made situations unsafe for Cody. TMZ reported in May 2016 that Cody alleged that the show's producers used editing to make it look like he was losing it on set. However, the real issues stemmed from Joseph Teti.
"Joe Teti was the real menace," TMZ reported. "He says while shooting in Norway ... Teti threatened to 'bury' him on a mountain while waving around an ice axe. During a shoot in Hawaii, Lundin says Teti threatened to impale him with a spear."
In 2018, Judge Roslyn O. Silver ruled in favor of Discovery, determining that "none of the statements identified by Lundin as allegedly supporting his claims are a sufficient basis for his claims." Today, Cody is continuing to appeal Silver's decision.