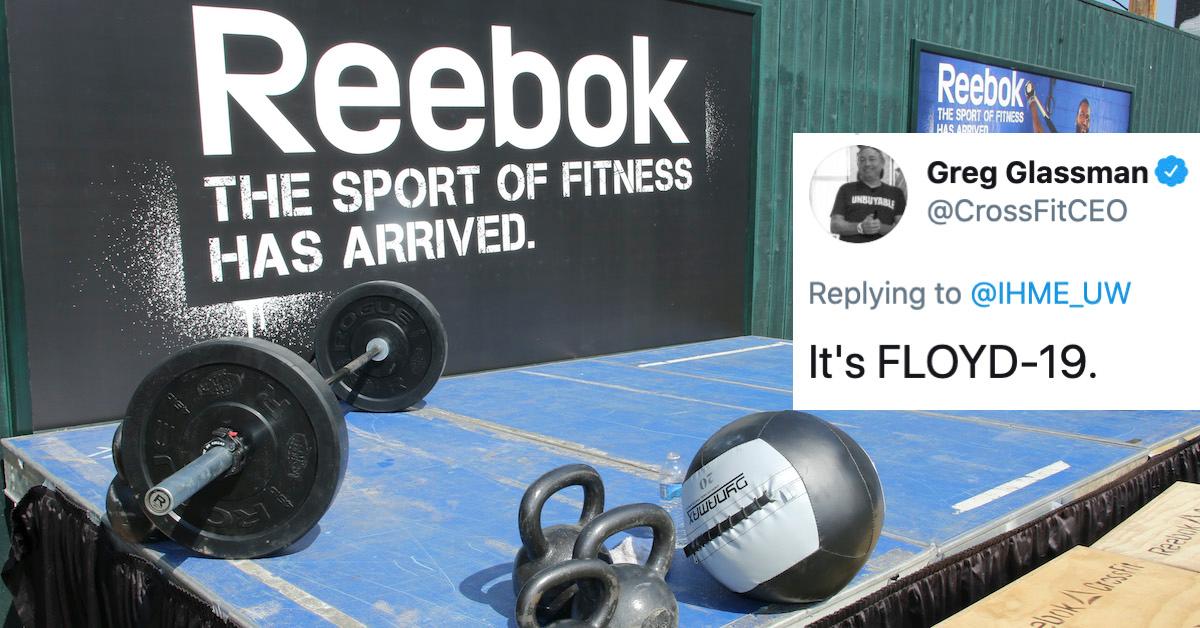 What Happened to Crossfit? Brands Cut Ties After CEO's Racist Tweet
Crossfit CEO Greg Glassman is facing tremendous backlash from brand partner Reebok and several affiliated gyms in light of a tweet in which Glassman referred to the current uprising against police brutality as "FLOYD-19." Here's what's happening to CrossFit as a consequence of that tweet and some other recent actions by the CEO.
Article continues below advertisement
Here's what's happening to Crossfit in the wake of Glassman's comments.
First, some background. It all started when the brand's creator and CEO commented on a tweet from the Institute for Health Metrics and Evaluation about the link between racism and public health.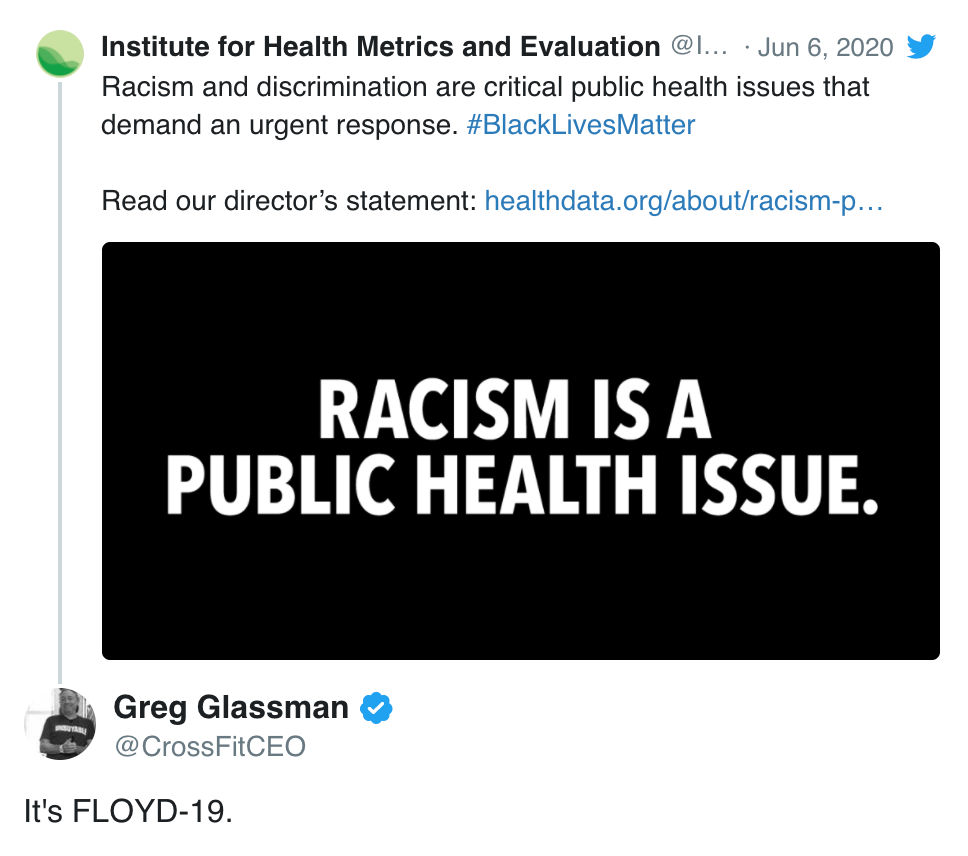 Article continues below advertisement
Glassman criticized the research institute, adding to his "FLOYD-19" comment, "Your failed model quarantined us and now you're going to model a solution to racism? George Floyd's brutal murder sparked riots nationally. Quarantine alone is 'accompanied in every age and under all political regimes by an undercurrent of suspicion, distrust, and riots.' Thanks!"
The tweet was not only insensitive to the memory of George Floyd, but it was very bad timing from a business perspective. The fitness brand apparently had been in negotiations with partner Reebok over renewing their agreement, but Glassman's comment moved the athletic brand to end their relationship. "Our partnership with CrossFit HQ comes to an end later this year. Recently, we have been in discussions regarding a new agreement, however, in light of recent events, we have made the decision to end our partnership with CrossFit HQ," Reebok said in their statement.
Article continues below advertisement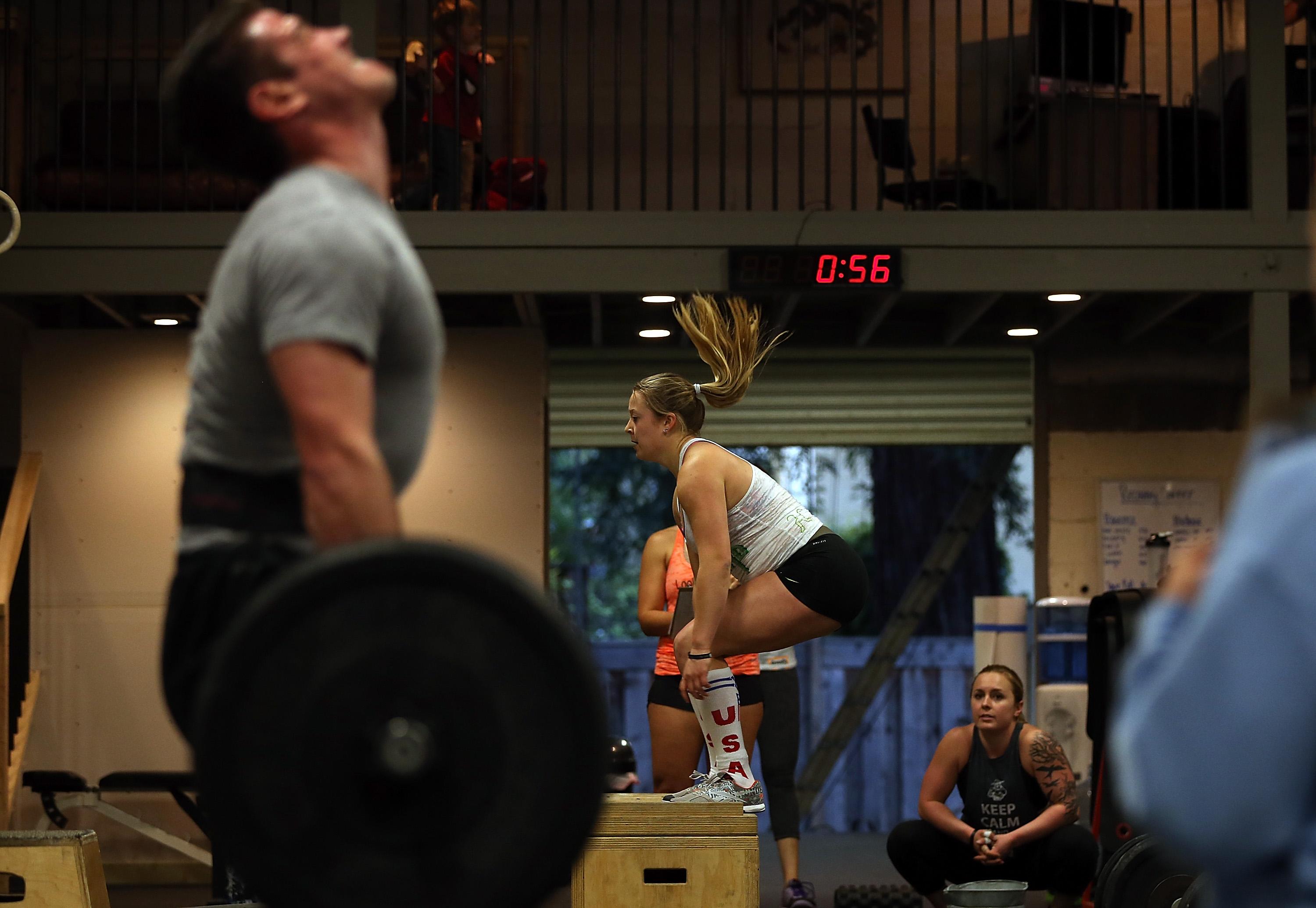 Several CrossFit affiliate gyms are also disassociating from the brand.
A thread on reddit has been aggregating some of the "boxes" (as CrossFit gyms are called) who have been moved to change their names and withdraw their affiliation in light of this comment and others Glassman has made recently. For several, like Seattle's Northwest CrossFit, these comments were merely the straw that broke the camel's back after feeling for too long that the brand did not align with their mission of promoting a welcoming community for all people who want to get stronger.
Article continues below advertisement
While Glassman has issued an apology of sorts, he denies that his statement was racist, but merely an insensitive "mistake" born out of his frustration with the quarantine. However, accounts of a recent Zoom call between the CEO and affiliate gym owners give a clearer picture of his stance on the current movement to end over-policing and police violence in predominantly Black communities.
Article continues below advertisement
As one gym owner, Mike Young, PhD, recounted in his Medium post, Glassman responded callously when an affiliate owner in Minneapolis asked about the brand's silence on the death of George Floyd. "Greg's opening response was, 'I do not mourn George Floyd.' He actually repeated that exact line several times," Dr. Young recounted. "He also denied any notion that racism might exist in some police forces and he seemed to downplay racism at all."
The response struck Young as particularly callous since the woman who posed the question owns a gym situated mere blocks from where Derek Chauvin kneeled on Floyd's neck for 8 minutes and 46 seconds until he died.