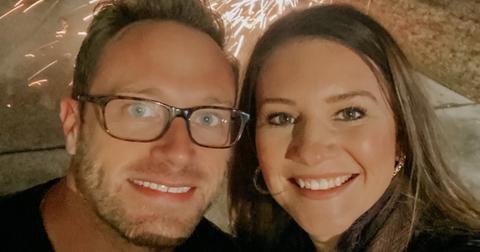 Adam Busby Asks Fans to "Refrain From Speculation" After Danielle Is Hospitalized
By Shannon Raphael

Updated
The always-busy and sometimes-complicated lives of husband and wife duo Danielle and Adam Busby and their six daughters are the focus of the TLC series Outdaughtered.
The docuseries debuted in 2016, when the couple's quintuplet daughters were just a year old and their eldest, Blayke, was a tot.
Six seasons later, Adam and Danielle have beaten the reality TV odds. They're still happily married, and their focus is has remained on raising their daughters.
Article continues below advertisement
While Outdaughtered is often good family fun, the Busby family has had their fair share of hardships. Adam has been candid about his battle with depression, while daughter Hazel has struggled with an eye condition.
In January of 2021, Adam hinted that the family of eight was dealing with their biggest health scare yet.
What happened to Danielle Busby? Read on to find out what Adam has shared about his wife.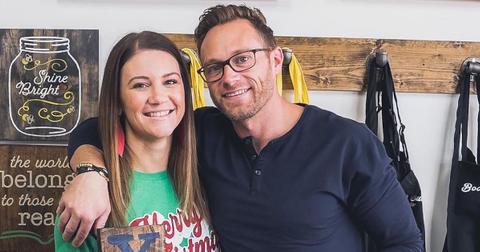 Article continues below advertisement
What happened to Danielle Busby? Adam revealed that she was in the hospital.
Though Danielle rang in the new year with a post on her Instagram feed, Adam shared that his wife had been hospitalized. On Jan. 5, the reality star shared a black-and-white photo of Danielle laying in a hospital bed.
He asked for his 1.2 million followers to send along their positive thoughts and prayers. Adam did not divulge why Danielle was spending time in the hospital, but he did share that she is going through "invasive" testing. He also noted that he was anxiously awaiting "answers" and a "clear direction."
Article continues below advertisement
"Today is the day of [Danielle]'s most invasive test so far. Praying it leads to answers and a clear direction for the doctors," he wrote in his caption.
The Outdaughtered patriarch added that he wasn't ready to share further information about her condition.
Article continues below advertisement
"This is all we are comfortable with sharing at the moment. Please respect that in this current time of uncertainty and refrain from speculation. Just asking for prayers," he concluded in his Instagram caption. "We will definitely share updates as Danielle is comfortable."
Danielle previously opened up about another hospitalization in November of 2020.
Though Adam wanted to keep the details of Danielle's health issues private, Danielle did take to her Instagram Stories to explain some of what she has been going through.
She was first hospitalized back in November of 2020, and she's since been seeing multiple doctors to try to figure out what is going on. Danielle confirmed that she's been seeing a specialist for potential heart issues, and a rheumatologist.
The reality star also got an MRI at the end of December.
Article continues below advertisement
"Ever since I ended up in the emergency room back in November, I have been seeing multiple doctors to try & help figure out what's going on with me. I was led to the care of a Cardiologist and Rheumatologist, who have both been amazing. Lots of tests have been done for both doctors ... some results have come back OK, and some ... not so much. So today ... I'm doing pre-op for a more intense test for tomorrow," she wrote in an Instagram Story.
Danielle then asked her followers just to keep her in their prayers.
"I share this to share ... but honestly nervous about sharing too much. I don't think I can handle people's 'input,'" she stated. "I'm taking one day at a time, and when I know more about what's going on and feel comfortable sharing, I will."
Article continues below advertisement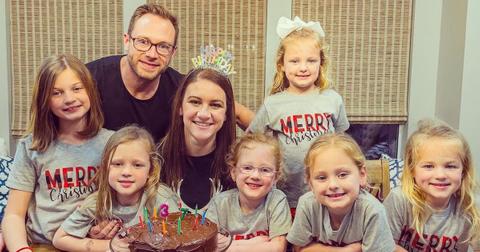 "I see a huge value in sharing stories, but as for me, right now, I just need some space to process before sharing," Danielle wrote. "So today, I share to ask for prayers."
Just a few days after Adam's shocking post, Danielle further discussed what she was facing. She posted on Instagram on Jan. 8, and she first thanked her followers for praying for her.
Article continues below advertisement
"I went into my procedure on Monday pretty certain that I would be coming out with having to have a surgery, but my prayer was answered and NO surgery is needed. I am thanking YOU ALL for the extra prayers because I believe in the POWER of PRAYER and I am certain these prayers helped my outcome," she wrote.
Danielle then noted that she's hopeful. She also knows that there's a long road ahead when it comes to determining what is wrong with her.
"Though this was a result I was praying for (no surgery), this doesn't mean this is the end to my current struggles," the 36-year-old added. "More tests, lead to more doctors... but still no clear answer at the moment of what's going on. Please understand, I am in the window of uncertainty and I only feel comfortable sharing as much as this. I will continue to share as more things start to unfold."
Article continues below advertisement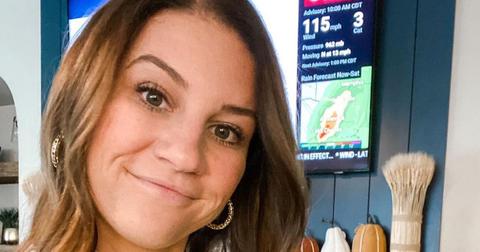 On her Instagram stories from that day, Danielle revealed that she was back at home.
You can catch up on past seasons of Outdaughtered on Hulu.