Dave Hester Started His Own Business Venture After Leaving 'Storage Wars'
What happened to Dave Hester? The most controversial cast member of 'Storage Wars' filed a lawsuit against A&E in 2012, which resulted in his firing.
The most controversial character to ever appear on Storage Wars? It has to be Dave Hester, the notoriously ill-mannered auction hunter who built a brand on driving people up the wall. As a main cast member on the reality TV show, Dave became known for his misogynistic attitude and poor behavior. He disappeared from the show during Season 3, only to return two years later. So, what happened?
Article continues below advertisement
What happened to Dave Hester, the most divisive character on 'Storage Wars'?
As one of the best known — and arguably, least liked — stars on Storage Wars, Dave made a name for himself as the auction hunter unafraid to tell it straight like it is, even if it comes at the price of offending a few people. He first appeared on the Season 1 premiere, titled "High Noon in the High Desert," and he remained a core cast member up until Season 3. He mysteriously disappeared from the show after "Portrait of the Gambler" aired, much to the confusion of fans.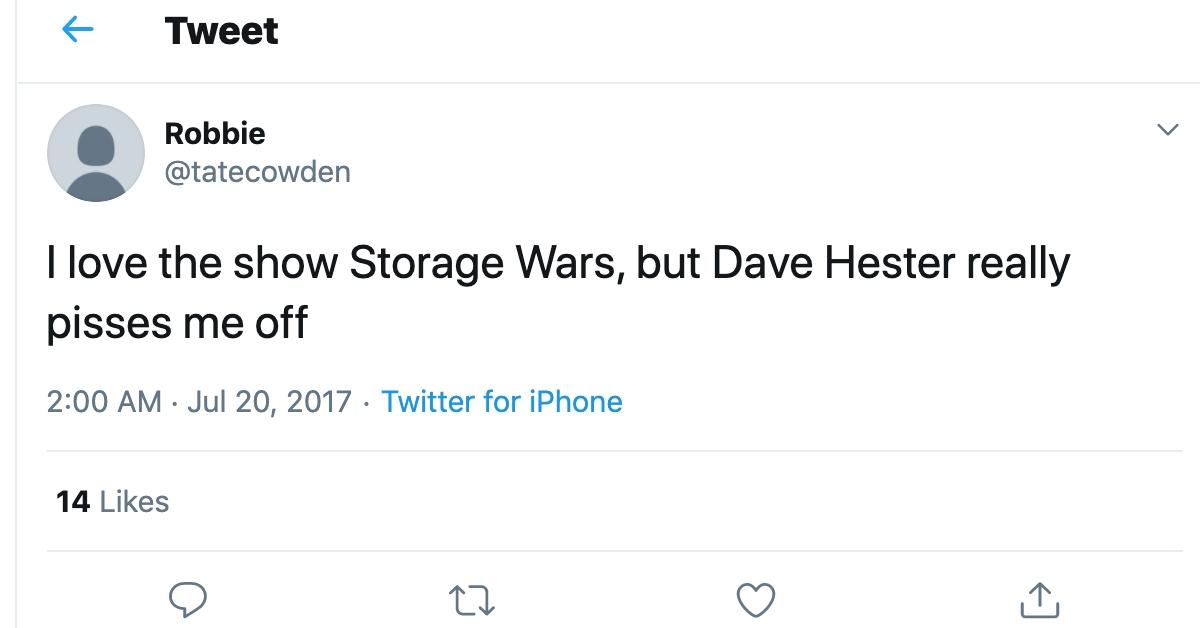 Article continues below advertisement
Dave departed from the A&E series in a trademark fashion, having gotten himself into trouble for speaking his mind at a time when silence would have been strongly preferred.
In 2012, the reality TV show made some scathing allegations against A&E, which resulted in his dismissal from Storage Wars. In response, he filed a $750,000 wrongful termination suit against the network. He also accused A&E of engaging in unfair business practices, ABC reveals.
Article continues below advertisement
As Dave claimed in the court files, Storage Wars was staged. As he argued, A&E would put rare gems into some of the lockers to make the show more interesting for the audience.
Article continues below advertisement
One of the examples Dave cited in the court case was a collection of Elvis Presley newspapers — thought to be worth somewhere around $90,000 — which the creators purposefully snuck into one of the lockers.
As he also argued, A&E hired a company called Off the Wall Antiques to provide expert advice on which rare gems should be featured on the program.
Dave also claimed that the interviews with cast members were scripted, the auction scenes were staged, and that the network bought storage units for stars who would have been unable to afford them otherwise. To make matters even worse, he asserted that the network covered the costs of plastic surgery for a female cast member.
Article continues below advertisement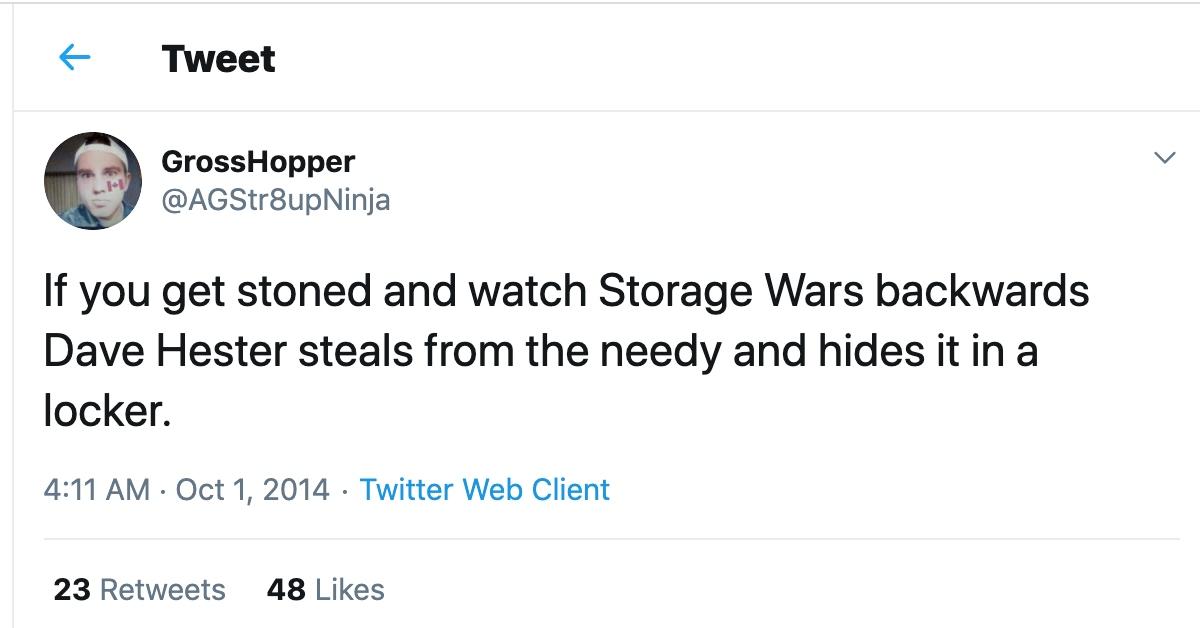 Dave resumed his role on 'Storage Wars' soon after the court case was over.
In March 2013, a judge ordered Dave to pay $122,000 to cover the legal fees A&E accrued during the years-long legal battle, International Business Times reveals. They eventually settled out of court on July 11, 2014, for an undisclosed amount.
Intriguingly enough, he resumed his role on Storage Wars shortly afterward. He served as a main cast member on the show for five more seasons to come.
Dave has not appeared on Storage Wars for many years; the last episode he ever appeared on, titled "The Nutty Appraiser," aired on Apr. 19, 2017. According to outlets like Looper, Dave launched an auctioneering business, Dave Hester Auctioneer, after leaving the show for good.
You can keep up with his latest ventures on Twitter.