Storage Wars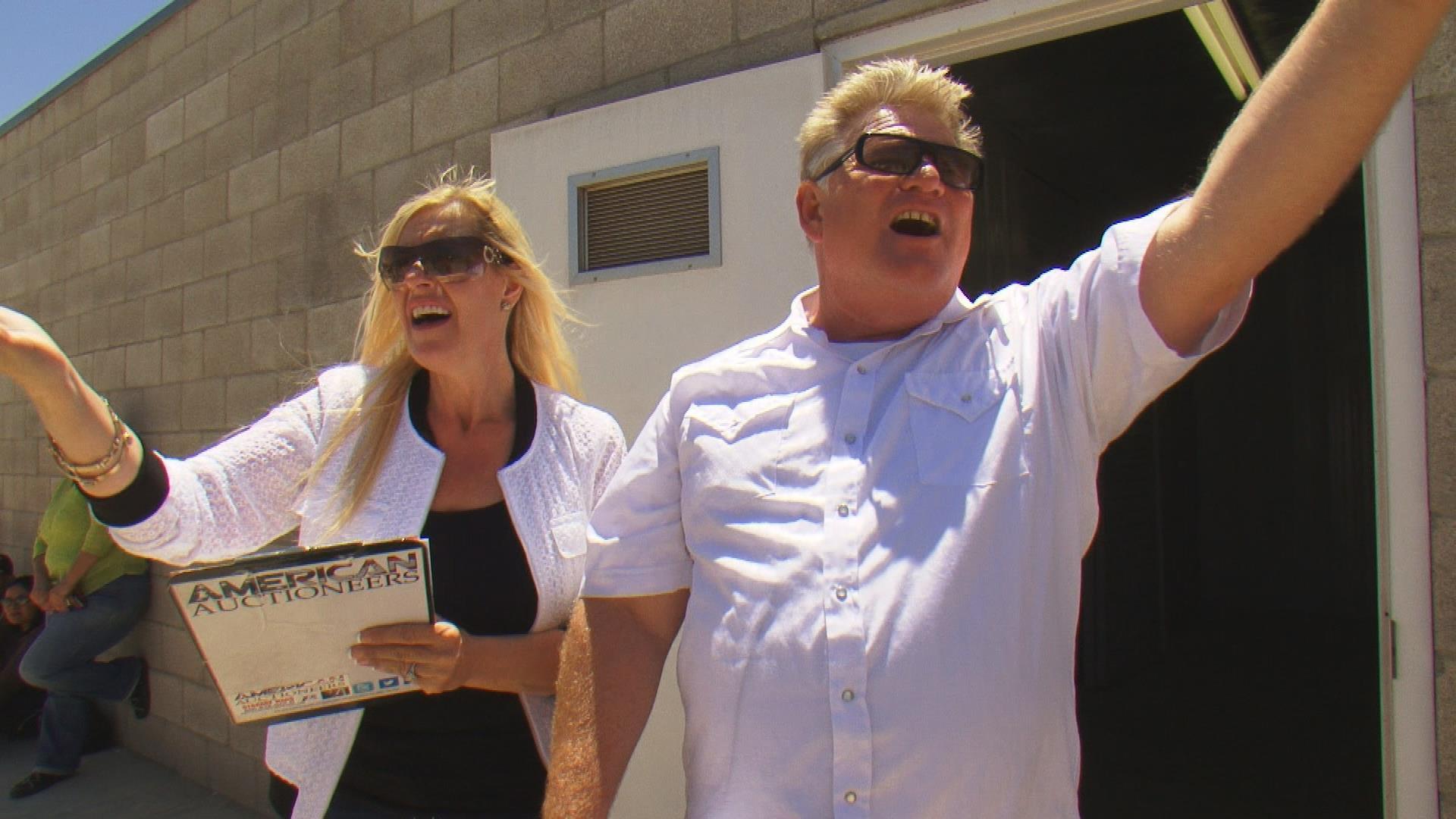 A&E's Storage Wars premiered in 2010 and followed professional buyers in California as they attempted to outbid each other at abandoned storage unit auctions, led by auctioneers Dan and Laura Dotson.
While most of the storage units featured on the show were not worth the trouble, there were a few finds with big profits. The series proved to wildly popular and led to a handful of spinoffs on the network including Storage Wars: Texas, Storage Wars: Miami, Storage Wars: New York, and Brandi & Jarrod: Married to the Job.
As of 2019, there have been 269 episodes of Storage Wars.
Storage Wars cast:
Dave Hester (Season 1 — 3, Season 5 —)
Darrell Sheets (Season 1 —)
Brandon Sheets (Season 1 — 9)
Jarod Schultz and Brandi Passante (Season 1 —)
Barry Weiss (Season 1 — 4)
Ivy Calvin (Season 5 —)
Rene Nezhoda and Casey Lloyd (Season 5 —)
Mary Padian (Season 5 —)
Kenny Crosley (Season 10 —)
Shana Dahan and Edwina Registre (Season 11 —)
Justin Bryant (Season 11 —)
Is Storage Wars real?
While there are plenty of "treasure hunters" who buy abandoned storage units every day, star Dave Hester claims that the A&E series is all staged.
According to Dave, Storage Wars is not real at all, and in his lawsuit against the network, he alleges that all the "buyers" on the show are prepaid. David even says that a lot of the "surprise finds" in the lockers are actually planted there by the production companies.
"Nearly every aspect of the series is faked, even down to the plastic surgery that one of the female cast members underwent in order to create more 'sex appeal' for the show," he said.
What happened Barry on Storage Wars?
Despite rumors, Barry is very much alive, and in fact, he left the show in 2015 because he wanted to get back to his original job of "professional slacker."
"I had a blast," he said in an interview about his time on Storage Wars. "It was fun, but I had enough and I kind of wanted to leave while it was still popular."
However, he did get his own spinoff, Barry'd Treasure, before quitting.
Is Storage Wars still on?
If you are hoping for a Season 13 of Storage Wars in 2020, you might be waing for a while. Stars Rene and Casey recently revealed that "the network has moved on from Storage Wars."
So, it looks like after 12 seasons, Storage Wars has come to an end... until the next spinoff.
Latest Storage Wars News and Updates