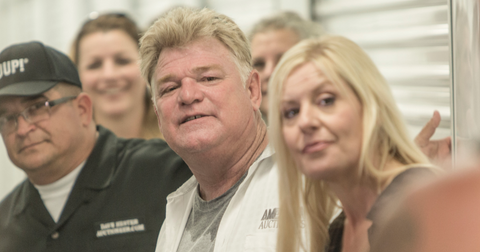 Former 'Storage Wars' Star Reportedly Sued Producers Because It Was So Fake
By Mustafa Gatollari

Sep. 17 2020, Updated 3:59 p.m. ET
One of the biggest issues with reality TV is that not everything you see is actually real. There have been more than few instances of producers being caught "staging" certain moments in a series or editors cutting together clips and scenes that were clearly from different days and locations to make a narrative "work" for the show. 
Article continues below advertisement
Heck, some moments are straight-up scripted. And there are a lot of Storage Wars fans who want to know if the show is real.
According to David Hester, former star of 'Storage Wars,' the series is anything but real.
He claims that the production companies behind the series, Fremantle, A+E Networks, and Original Productions, were all about faking the show to tell a complete narrative. The series is predicated on individuals going to storage unit "auctions" and then seeing who would get the best haul.
Article continues below advertisement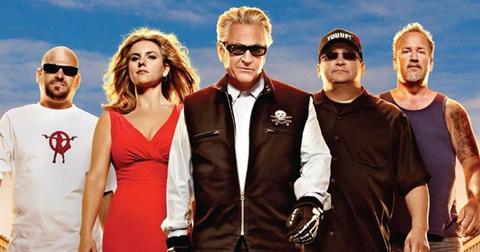 Each and every unit that's been locked after people have either refused payment or forgotten to update their credit card information is supposedly a complete surprise to the individuals featured on the program. There have been some truly remarkable finds in the show's history, with people making a ton of money off very minimal investments.
Article continues below advertisement
David Hester says that the "genuine" narratives of professional auction-goers attempting to try their luck in these storage units are very, very fake. He claims that that the production companies involved duped audiences, that the buyers in the show were actually pre-paired with storage units, meaning that the "luck of the draw" was actually all orchestrated by a bunch of producers.
David even says that a lot of the "surprise finds" in the lockers are actually planted there by the production companies. He then said he was fired from the show for complaining about the lack of integrity from the show's producers. In fact, he even sued A&E for wrongful termination, saying that the only reason he was fired was because he expressed concerns about all of the staging that was going on in the series.
Article continues below advertisement
my grandpa: you know, i was in a REAL war

me, watching storage wars: grandpa if you dont shut the fuck up omg

— eric curtin (@dubstep4dads) December 22, 2018
David also goes on to say that the interviews with the show's stars are completely scripted and that a lot of the more entertaining sequences are all staged and planned out by producers, including the dramatic auctions. Hester even claimed that A&E offered to pay for some bidders' lockers to give them an advantage over folks who had more money and that the network even paid for some female stars' cosmetic surgeries.
Article continues below advertisement
"Nearly every aspect of the Series is faked, even down to the plastic surgery that one of the female cast members underwent in order to create more 'sex appeal' for the show," David claimed.
He also stated that there was a lot of misdirection going on with the show's edits: "While on location filming an auction, Defendants (A&E) also film footage of the cast members and the public bidding when no actual auction is taking place in order to make it appear that any of the cast members is bidding at any given auction, whether or not he or she is actually bidding on the unit."
Article continues below advertisement
Famous fictional wars:
1. Star Wars
2. War of the Ring
3. Infinity War
4. Storage Wars
...
9999. Real Fan Wars

— Sean Butler (@Butlrr) June 28, 2020
David eventually settled his lawsuit with A&E for an unrevealed amount, but his original lawsuit was for $750,000. The "settlement" aspect of the lawsuit probably indicates that he received less than what he was suing for.
There have been several other reports that spoke to the veracity, or rather, lack thereof, of Storage Wars, with many echoing that producers picked "favorites" and the units were populated with antiques from private holders to give certain episodes more "pop."
Article continues below advertisement
What type of salary do 'Storage Wars' cast members earn?
Although that information is generally private, as the show went on and it earned more and more money, the salaries of the cast members began to increase. While most of the cast were only earning $2,000 an episode at first, those figures blew up over time. Brandi Passante and Jarrod Schulz were each earning $15,000 an episode when they left the show, and that was still less than some of their co-stars.
Storage Wars is a show about loot boxes for boomers...

— Schraver (@Schraver_M) September 13, 2020
So, you could make a pretty penny starring in a reality TV series that runs for multiple seasons, even if there's been rumors for several years that all of it is fake.