Why Dawson Made Her Way Back to 'Chicago Fire'
After actress Monica Raymund said she was done with 'Chicago Fire', fans lost hope for Gabby Dawson's return. So what happened to made her come back?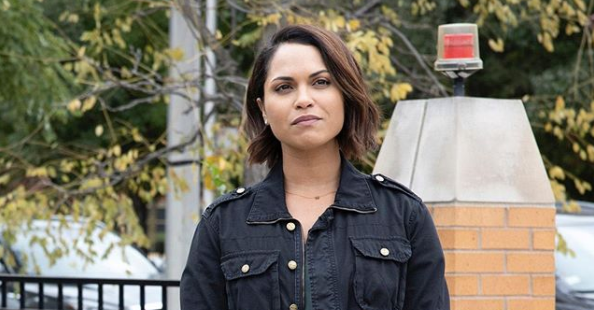 *Spoiler alert: This article contains spoilers for Season 7 and 8 of Chicago Fire*
For six seasons, Gabby Dawson was a fan-favorite character on Chicago Fire. Dawson (Monica Raymund) and her husband Casey (Jesse Spencer) had palpable chemistry. Enough so that, when Dawson left Chicago, and Casey, behind, fans were heartbroken to see her go.
But for a brief moment, she returned, leaving more questions in her wake. So what happened to Dawson and will we be seeing her again?
Article continues below advertisement
What happened to 'Chicago Fire's Gabby Dawson?
In the Season 7 premiere of Chicago Fire, we meet Casey again, while he stares at his former wife's paramedic jacket. Dawson had left Casey and Chicago behind to go work in Puerto Rico to aid in hurricane relief. It was a proud end for a strong character, but it left a void in Casey's heart and a void on Chicago Fire.
In real life, Monica confirmed that she had no intention of returning to play Dawson. In an interview with the Chicago Tribune, she addressed the difficulty in deciding to leave once her six year contract was up. "I mean, I've given six years of my life to that show and created a family there, so it was a bit like a dismemberment, if you will," she said. "I miss them terribly, of course. But I have the opportunity to start the next chapter of my life and I'm very much looking forward to that."
Article continues below advertisement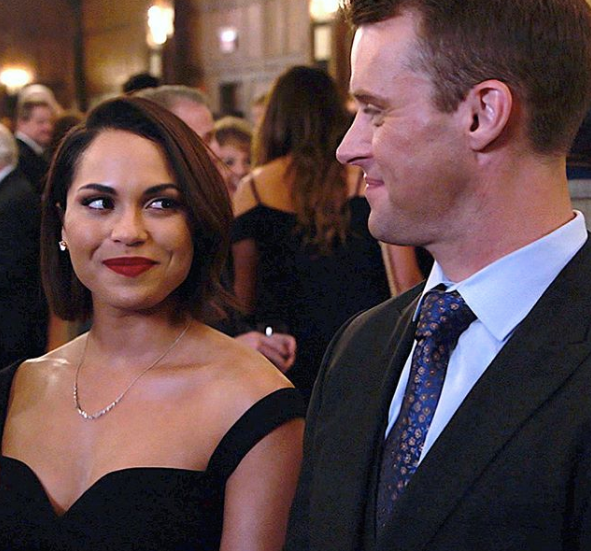 "I knew my six-year contract was coming to an end and I felt like I was hungry to explore a different role, a different story. I wanted to explore a different world," she continued. "I had been in Chicago for five years and just personally where I was in my life, I was ready to create my home and kind of plant some roots in Los Angeles."
Article continues below advertisement
The next chapter that she's talking about is a new series that she's working on for on Starz called Hightown. The show follows a federal Fishery Service Agent who finds herself in the middle of Cape Cod's heroine epidemic after discovering a body in the bay. It wrapped filming in July and is set for a 2020 release date, with no official day given yet.
Article continues below advertisement
Despite saying she was done with 'Chicago Fire', Monica was convinced to come back one last time.
In the mid-season finale of Season 8 of Chicago Fire, Dawson made her return, at least for a little while. She volunteered to return to the city and see Casey. We find that Dawson's love for Casey hasn't diminished at all. And when she heads back to Puerto Rico, she leaves the door open for her ex to come back with her.
But if fans are hoping for Monica to come back each week, they will likely be disappointed. In an interview with Entertainment Tonight, showrunner Derek Haas discussed what it took to get her to come back for one episode. "I had to text Monica and beg her to come back again," he said. "She was like, 'You're nothing if not persistent.' I said, 'Yes, that's true. I am. So come do it.' We were thrilled that she did it."
That being said, Derek intentionally left the door open so that, if he continues to beg hard enough, we may see Monica come back again. Catch Chicago Fire on Wednesday at 9/8c on NBC.