What Happened to D.L. Hughley? The Comedian Passed Out Onstage in Nashville
D.L. Hughley was performing at a club in Nashville when he began slurring his words. He then passed out on stage and was taken away in an ambulance.
D.L. Hughley's has been a successful comedian for several decades at this point. His career in comedy began in 1992, when he landed a gig hosting ComicView, a stand-up comedy show on BET. He then went on to writing, producing, and starring in his own sitcom series called The Hughleys. The television show was based on his life — growing up Black in suburban Los Angeles. He has since starred in various comedy specials, television shows and even hosted the BET awards in 2008.
Article continues below advertisement
On top of his already successful comic career, D.L. is also an author, having written I Want You to Shut the F#ck Up: How the Audacity of Dopes Is Ruining America; Black Man, White House: An Oral History of the Obama Years; and How Not to Get Shot: And Other Advice From White People.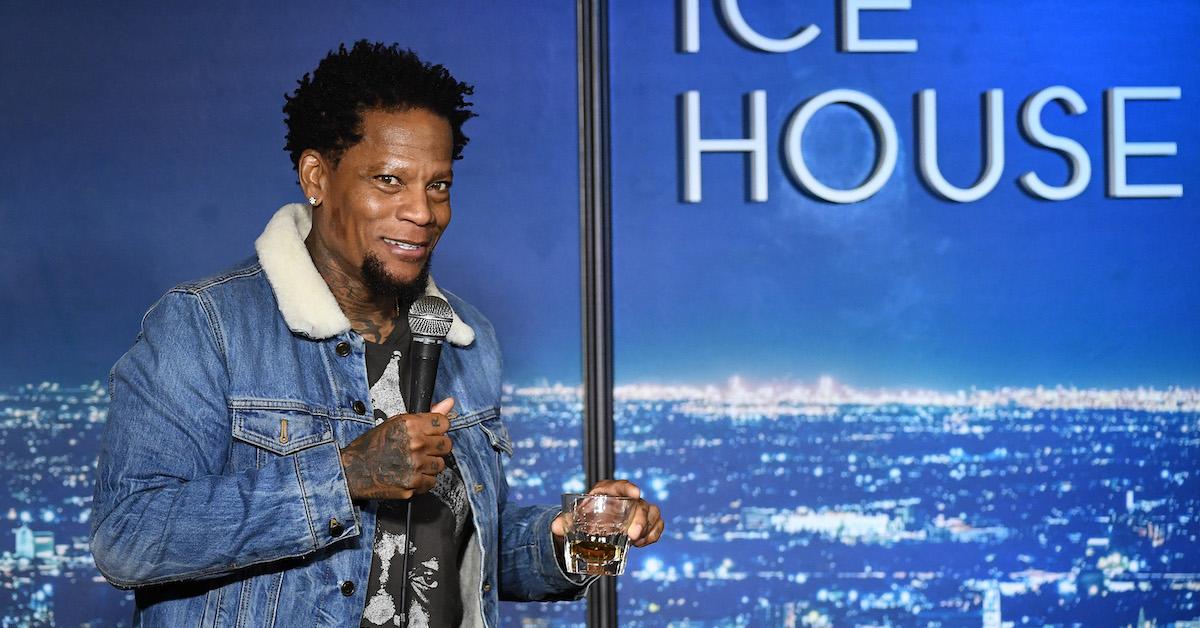 Article continues below advertisement
What happened to D.L. Hughley?
Comedian D.L. Hughley was performing a set at a Nashville club on Jun 19, 2020 when he began to slur his words and passed out on stage. TMZ reported that the incident happened around 11 p.m.. at Zanies Comedy Club — D.L. was performing to a sold out crowd when out of nowhere, he seemed out of breath. One minute after a security guard handed him a bottle of water, D.L. fainted while leaning against a stool.
Luckily, D.L.'s manager was there to catch him and carry him off the stage. In a video of the incident, you can hear worried muttering and confusion from the crowd. D.L. was taken out of the venue on a stretcher, where an ambulance and fire truck arrived. Despite the chaos and confusion, no one addressed the crowd on the events that occurred, so fans left the venue with many questions.
Article continues below advertisement
According to D.L.'s rep, the comedian is currently recovering from the incident. Apparently, D.L. was "suffering from exhaustion after all the week's work and travel, and was kept overnight at the hospital for tests under doctor's orders. He is awake and feeling better, and wishes to thank everyone for the very kind prayer and thoughts."
Article continues below advertisement
Fans of D.L. took to Twitter to express their concerns about the incident. Many began to speculate whether or not his medical emergency had anything to do with the coronavirus, sparking concern for the amount of people in the club who weren't wearing face masks for protection. Other fans dismissed these conspiracies, focusing their concern on the comedian's health.
Article continues below advertisement
Some people began to shift the attention toward a different problem — sold out comedy clubs during a global pandemic. COVID-19 cases are still growing, so doing the opposite of social distancing is going against the CDC's advisories.
Article continues below advertisement
Article continues below advertisement
Article continues below advertisement
Article continues below advertisement
In a recent interview with VLADTV, D.L. touched on the fact that he has lost 70-percent of his income because of the coronavirus pandemic. This leads many fans to believe he is overworking himself now that social distancing measures have loosened up, giving him the chance to sell out shows and make up for his lost money.
D.L. Hughley's condition following his passing out onstage on June 19 wasn't immediately known. Hopefully, the scary episode can be chalked up to exhaustion and not another, more serious, medical condition. Get well soon!