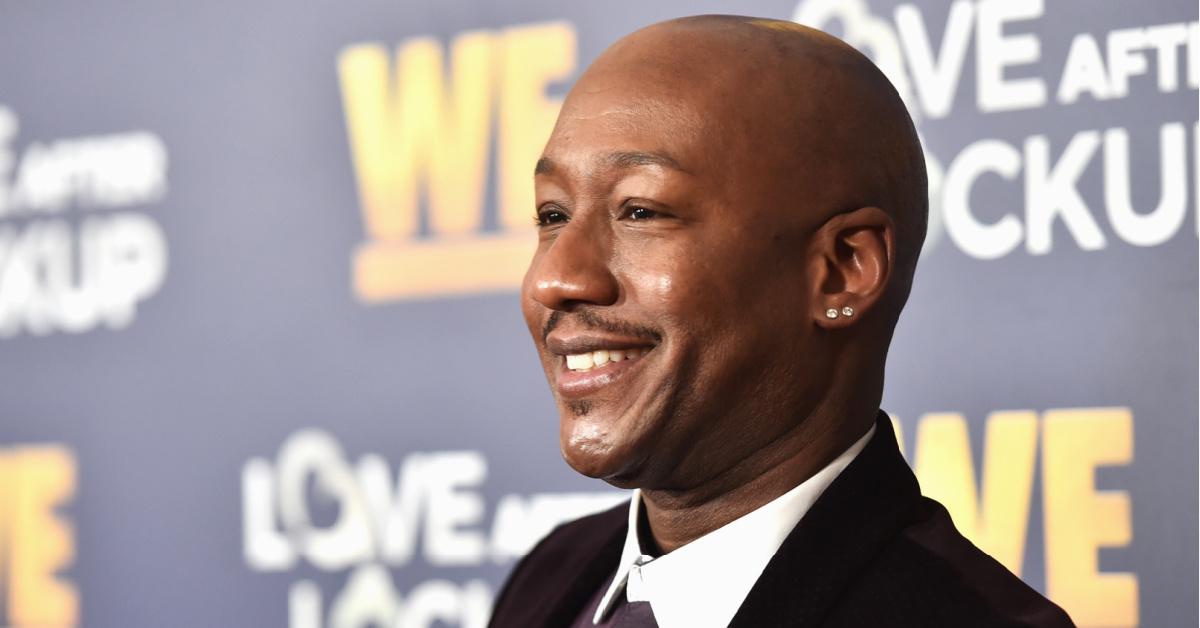 No, Dr. Ish From 'Marriage Boot Camp' Doesn't Have a Head Tattoo
If you're a fan of Marriage Boot Camp, you're probably also a fan of Dr. Ish Major. He's been one of the show's hosts since Season 8. Of course, hosting a show like Marriage Boot Camp requires more than charisma (which, don't get us wrong, Dr. Ish has in spades). Dr. Ish is also a Board Certified psychiatrist, a relationship and life coach, and basically just an all-around expert on matters of the heart.
Article continues below advertisement
Over the course of Dr. Ish's Marriage Boot Camp career, some eagle-eyed fans have noticed that there is some discoloration of the skin on the back of his head. What happened to Dr. Ish's head? Don't worry, it's nothing serious.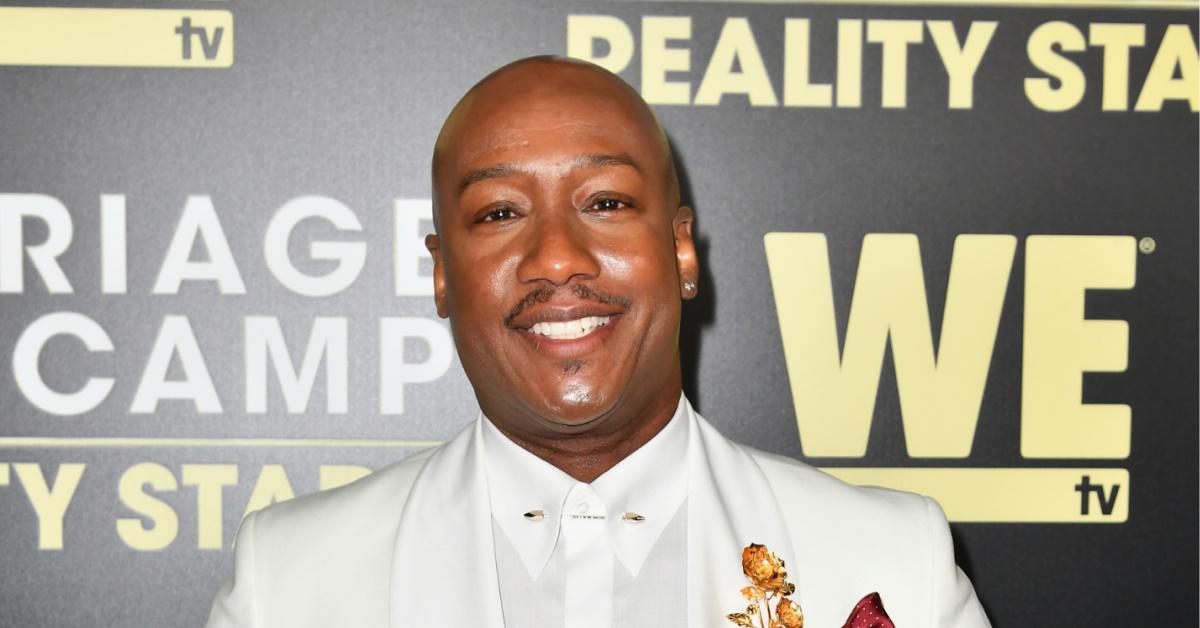 Article continues below advertisement
What happened to Dr. Ish's head?
Being a public figure like Dr. Ish has to definitely be a mix of pros and cons. On the one hand, thousands of people watch him give incredible advice on Marriage Boot Camp and recognize him as one of the leading relationship experts around. On the other hand, people are constantly wondering about his head. However, Dr. Ish himself has addressed the topic, and folks, it's really not that big of a mystery.
Back in 2017, someone made a post on Dr. Ish's official Facebook Page asking about the mark on Dr. Ish's head. "Is it just me or does Dr. Ish have a head tattoo?" they asked. "Every time, I catch a glimpse on Marriage Bootcamp but I can't be sure. Anyone?"
Several people answered this fan query with their own theories — some people wondered whether the mark was a scar from an old injury, and at least one person assumed Dr. Ish is Jewish and therefore had a yarmulke tattoo.
Article continues below advertisement
Alas, Dr. Ish himself eventually answered the question, saying, "Yup, it's a good old fashioned birthmark:)." In fact, he's also clarified several times on Twitter that the mark on the back of his head is a birthmark and not a tattoo. Never underestimate the internet's ability to come up with several out-there theories for a totally run-of-the-mill situation, right?
(We'll admit the yarmulke theory did give us a chuckle!)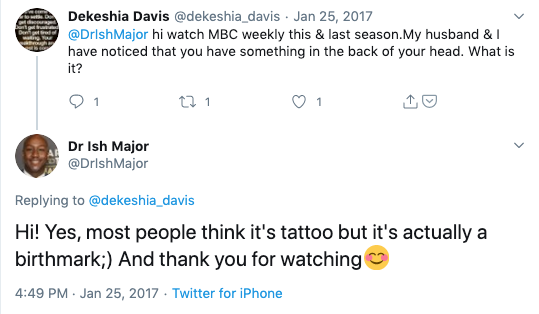 Article continues below advertisement
According to health experts, birthmarks can occur on any part of the body. They vary in color, shape, size, and appearance, and may change over time. Some birthmarks fade away completely with age, while others last throughout a person's lifetime. In most cases, birthmarks are totally harmless and are not a sign of any underlying health issues.
In the case of Dr. Ish's birthmark, it seems like the only long-term effect is that people are constantly asking him about it online.
So there you have it. The mark on the back of Dr. Ish's head is simply a birthmark! Now that the mystery is solved, we can all get back to the truly interesting things that Dr. Ish does, like solving relationship issues and breaking down barriers between couples on Marriage Boot Camp.
You can watch Dr. Ish work his magic on the current season of Marriage Boot Camp: Hip Hop Edition.