Drake's Instagram Post Has Fans Concerned About His Leg — What Happened?
What happened to Drake's leg? The rapper alarmed fans when he posted a photo of him laid up in bed with medical supplies surrounding him. Details.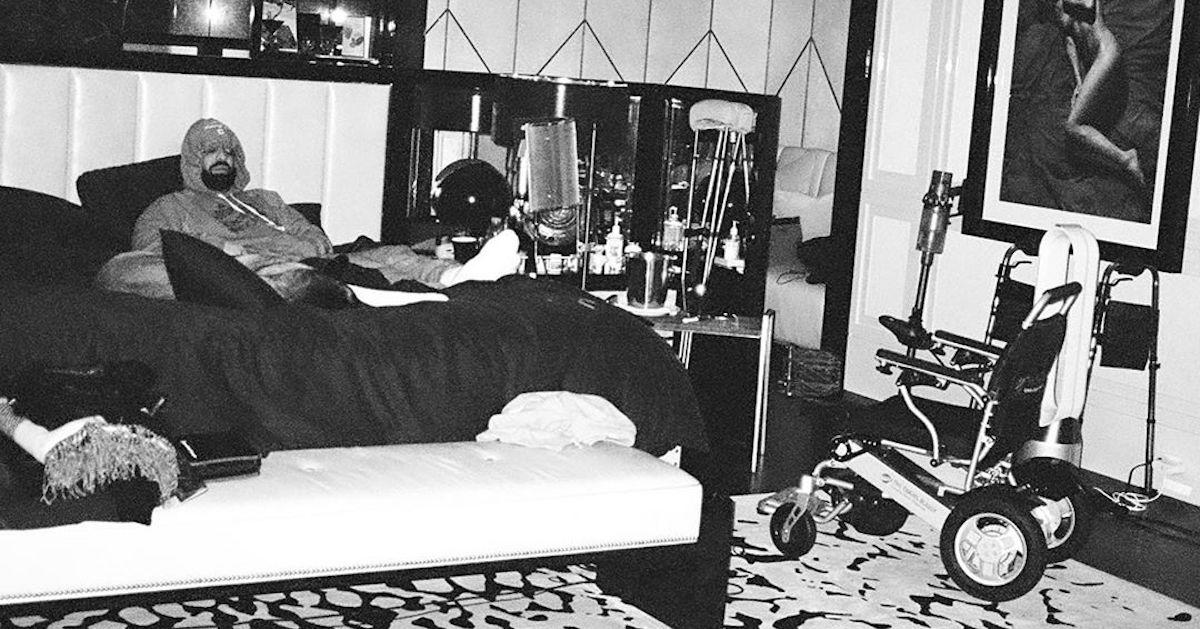 Looks like Drake is on the mend. The rapper, who is behind hits like "Nice for What," "God's Plan," and "Toosie Slide," received an outpouring of love and concern from fans after he posted a set of photos on Instagram of him in bed with an apparent leg injury. While Drake himself did not confirm what exactly happened, he did previously share other photos that showcase an issue with his knee.
What happened to Drake's leg? Keep reading to find out.
Article continues below advertisement
What happened to Drake's leg?
The "Nonstop" artist posted three black and white photos on his Instagram feed on Nov. 10 that got fans stirring. In the first photo, Drake can be seen lying in his bed with crutches, a walker, and a wheelchair all located just a few feet away.
His left leg is stretched out, while his right leg is bent and elevated on a pillow.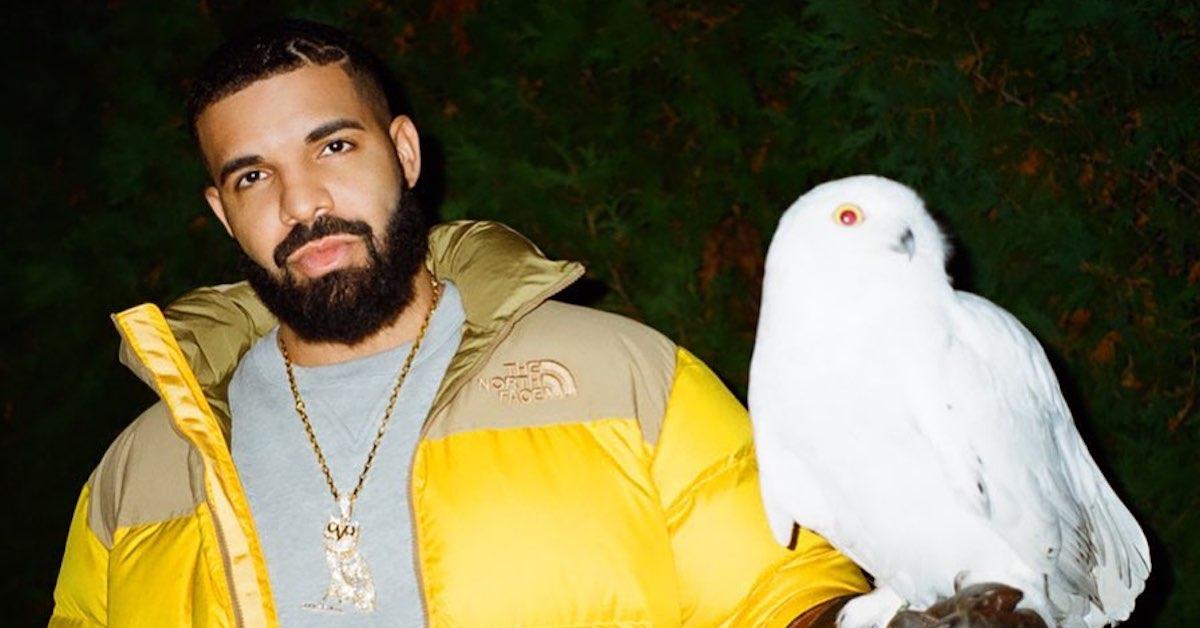 Article continues below advertisement
The second photo revealed a more zoomed in perspective on Drake's left leg, and his dog, Diamond, is lying right next to it. The third photo simply showed off another angle of Drake's dog.
The rapper captioned the set of pictures "Hold my head high with two dry eyes," and he did not discuss what his injury was.
Fans and friends of Drake soon began flooding the comments section with well-wishes, and jokes about him recording music from his bed.
Though Drake has yet to confirm whether the brace is for a current injury or if it's a post-surgery precaution, numerous outlets are reporting that he had some sort of knee surgery. Some are speculating that the musician tore his ACL (anterior cruciate ligament), while others think he tore his meniscus.
It's also unclear how he initially got said injury, or how long the recovery time will be.
Article continues below advertisement
Drake had previously posted photos of his knee in a brace on his Instagram stories.
While his Nov. 10 Instagram post got a lot of attention online, and more than one million likes, it actually wasn't the first time he had mentioned the injury.
Article continues below advertisement
On Oct. 31, he posted an Instagram story in bed, which showed his right knee in a brace. He captioned the photo, "New challenge unlocked." He later deleted the story, and he re-posted it with a new message.
"I actually want to use this post to send love and motivation to anybody else that 2020 let loose on... start writing the best bounce back story NOW," he detailed in his caption.
Though Drake is clearly laid up with his leg issues, he does have new music on the horizon.
The former Degrassi star is still set to release his sixth studio album, "Certified Lover Boy" in January of 2021. He began teasing the album on Oct. 24, and he hasn't said anything about delaying it due to his injury yet.
Based on how much love his Instagram post received online, it's safe to say that many people are wishing the rapper a speedy recovery.