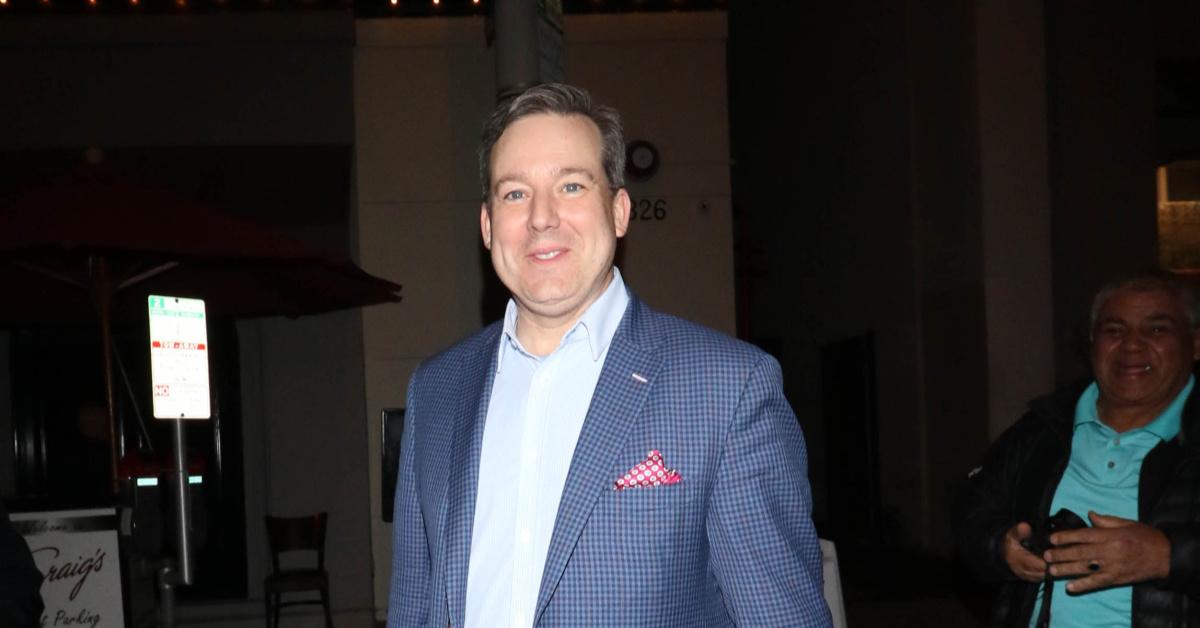 'America's Newsroom' Anchor Ed Henry Fired After Sexual Misconduct Allegations
Ed Henry will no longer appear on 'America's Newsroom.' He has been fired after sexual misconduct allegations from a former Fox employee.
America's Newsroom anchor Ed Henry was officially fired on Wednesday, July 1, 2020, after nine years spent working for the conservative television channel. Viewers may have noticed that he actually disappeared from the show approximately one week prior to that.
Article continues below advertisement
It's not uncommon for news anchors to leave their posts for various reasons. Even Henry himself had bounced around a bit, starting his professional career in radio, then moving to CNN before eventually landing at Fox. However, in this particular case, Henry's departure from Fox was not planned in advance, nor was it a simple career move. What happened to Ed Henry from Fox News? Here's what we know.
Article continues below advertisement
What happened to Ed Henry from 'Fox News'?
On Thursday, June 25, the network received a complaint from an attorney accusing Henry of sexual misconduct in the workplace (via The Associated Press). The alleged victim is represented by Douglas Wigdor, a noted sexual harassment attorney whose law firm previously represented several victims of Harvey Weinstein. The law firm also briefly represented Tara Reade in her case against Joe Biden.
Fox has not revealed any details regarding the alleged sexual misconduct that resulted in Henry's suspension and eventual firing, other than to say that it occurred "years ago" and to assert that "Fox News Media strictly prohibits all forms of sexual harassment, misconduct, and discrimination." According to The New York Times, the complaint originated from a former Fox employee and alleged that Henry engaged in "willful sexual misconduct in the workplace."
Article continues below advertisement
Fox News retained an outside investigator to look into the allegations. "Based on investigative findings, Ed has been terminated," network executives Suzanne Scott and Jay Wallace wrote in a memo to the newsroom. Henry is the latest of several prominent figures at Fox to have been ousted due to claims of sexual misconduct —with the most notable being its founder, Roger Ailes.
Article continues below advertisement
This isn't the first scandal that has interrupted Ed Henry's career.
Henry has unceremoniously disappeared from the Fox News channel before. In May of 2016, he took a temporary leave of absence after news broke of an alleged extramarital affair with a hostess from Las Vegas named Natalia Lima. Lima shared details of the affair in an interview with InTouch. She claimed that she met Henry through social media and that their affair lasted for approximately 10 months.
After taking a leave of absence, Henry lost his position as Fox's White House correspondent. However, when he returned to the network in late August of 2016, he was given the title of chief national correspondent. He made appearances on Fox & Friends Weekend and Tucker Carlson Tonight, eventually winning the favor of Fox's viewership.
Article continues below advertisement
Who will replace Ed Henry on 'Fox News'?
Henry's former co-anchor Sandra Smith announced the news of his firing on-air. Fox announced that while they search for a permanent replacement for Henry, his role will be filled by a rotating cast of co-anchors.
The situation is somewhat similar to how Henry originally got the job of America's Newsroom co-anchor. He was elevated to that role after Shepard Smith abruptly resigned from the network after 23 years on the air, and Bill Hemmer moved to his time slot. Now, the America's Newsroom co-anchor position is once again empty. It will certainly be interesting to see what happens next.