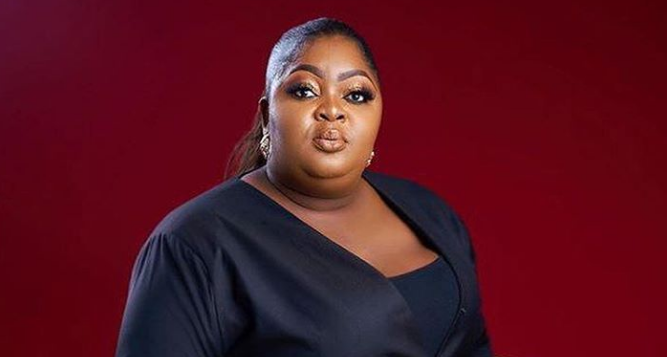 Did Eniola Badmus Really Get Killed While Protesting? No, She's Alive and Well
Fans of Eniola Badmus are worried that something bad happened to the actress. What was the impetus behind the rumors surrounding her death?
Whenever it comes to celebrities and notable public figures, you'll always find a bunch of false claims about their personal lives, preferences, predilections, and "dark secrets." That's to be expected whenever you're in the public eye, especially when it comes to your personal romantic relationships and, quite unfortunately, falsified rumors about your death. Which is exactly what happened to Eniola Badmus recently.
Article continues below advertisement
What happened to Nigerian actress Eniola Badmus?
Word broke out on social media that a protest erupted at the Lekki Toll Gate in Lagos, Nigeria that culminated in police opening fire on demonstrators. Rumor had it that actress Eniola was among one of the protesters who was shot during the civil outcry. The rumor was intertwined with tons of videos uploaded from folks showing off wounds that they sustained amidst the protests at the hands of police — but Eniola was not among them.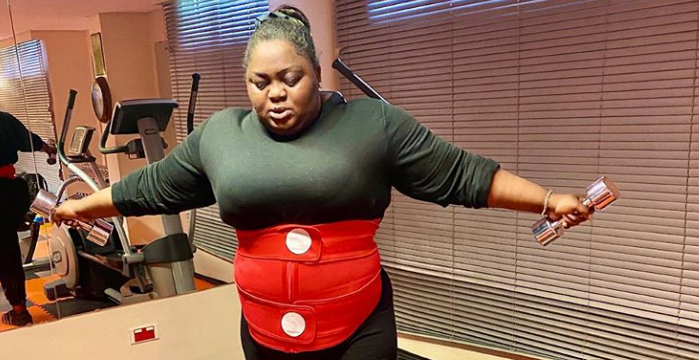 Article continues below advertisement
The protests are part of the #EndSARS campaign. What is SARS?
In 2017, there was a widely active movement of Nigerians who were attempting to put an end to the country's Special Anti-Robbery Squad, aka, SARS. The unit had been accused of widespread corruption, abuse of power, and generally not acting in the public's best interest.
SARS wasn't always looked at with such distrust, however. The program has been a part of Nigeria's police strategy for around 30 years.
Many citizens have stated that, over time, the unit's become progressively more corrupt and then a widespread movement began with people calling for a decommission of the special task force. As per Washington Post SARS has been found guilty of no fewer than 82 reported counts of excessive beatings, waterboardings, hangings, mock executions, and sexual assaults.
Article continues below advertisement
Then on October 4, 2020, a horrifying video showed SARS officers dragging two men from a Lagos hotel and then shooting one of them to death. Tons of protesters flocked to the streets to voice their disgust with the unit, and there are several high-profile celebrities worldwide who have shed light on the issue using their social media platforms. Beyonce, Rihanna, Drake, Cardi B, and many others have tried to shed a light on the reported atrocities of Nigerian police officers.
Article continues below advertisement
Protest coverage has increased in recent days and there have been no signs of demonstrations slowing down. The Lekki Massacre is now being referenced all across the web, with no fewer than 12 casualties, or "extrajudicial executions" occurring at the hands of police against protesters.
Article continues below advertisement
Eniola Badmus was not injured in the protests in Nigeria.
Eniola confirmed that she was not injured in the violence, but she posted to her social media accounts to condemn the actions of police officers and that she would never forget Oct. 20, 2020.
"Against all speculations about me being shot or dead at the unspeakable incident that happened at the toll gate few hours ago, I would like to inform you guys that I Eniola Badmus is hale and hearty. Infact, I couldn't make it there today to lend my voice on the #endsars movement."
"But in truth, I am broken and scattered to see what my country has become. We are tired and it's becoming one time too many, how is it wrong to demand for our right/expectations and be killed at it. How? We won't forget this day - 20.10.2020 in a long time."
Article continues below advertisement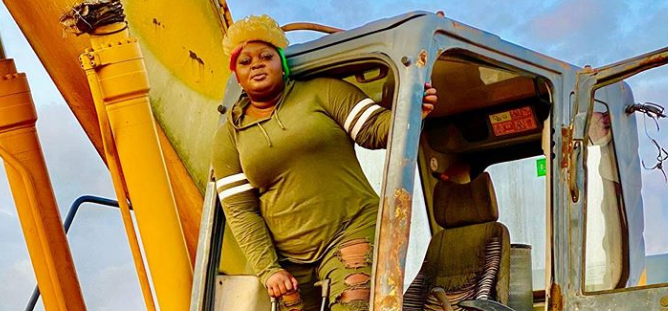 The Lekki Massacre is fast becoming the subject of worldwide condemnation.
Popular athletes from all over the world have harsh words for the Nigerian government and more and more people are voicing their outrage for the treatment of police brutality protesters in the country. Police forces have reportedly responded to the claims of violence as "fake news."