What Happened to Daniel Prude? His Death Was Ruled a Homicide
What happened to Daniel Prude? He died from asphyxiation in Rochester after police officers used a spit hood to restrain him. Details.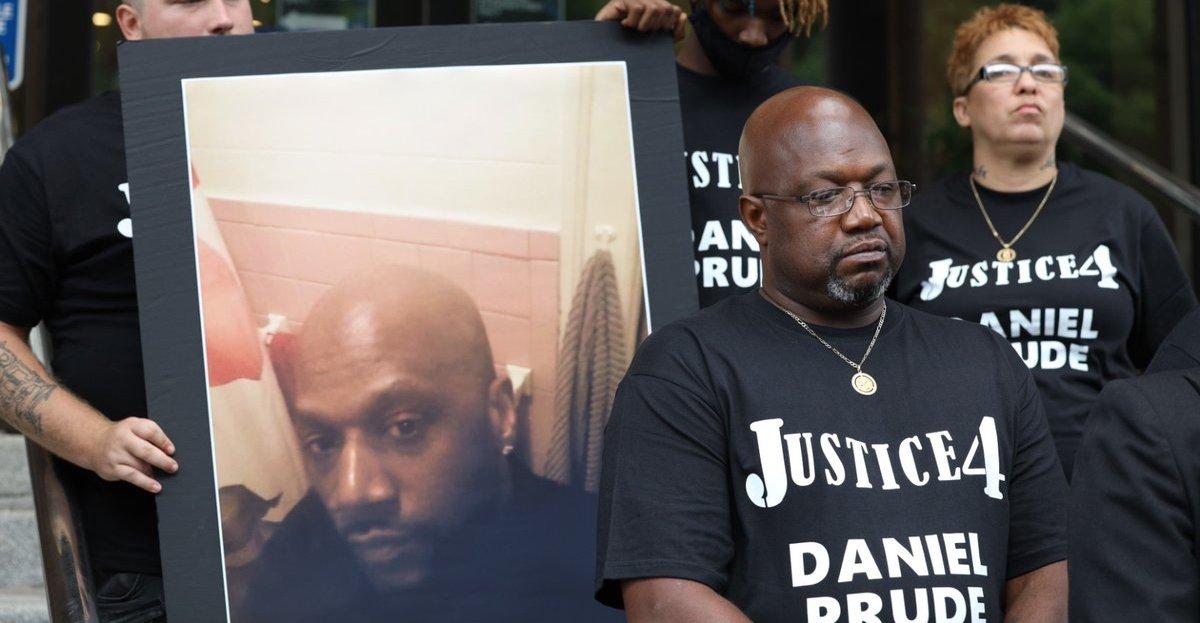 In Rochester, N.Y. in March of 2020, a Black man named Daniel Prude died following an encounter with the Rochester Police Department. Bodycam footage from the interaction was made public months later, and it has been circulating online. His death was ruled to be a homicide.
Following the public release of the bodycam footage, Prude's family has been speaking out about his death, and their desire to seek justice.
Article continues below advertisement
Protests also began in the Rochester area in September of 2020 because of Prude's death and the ongoing movement against police brutality toward Black people.
What happened to Daniel Prude? Continue reading to find out what transpired on the night of March 23.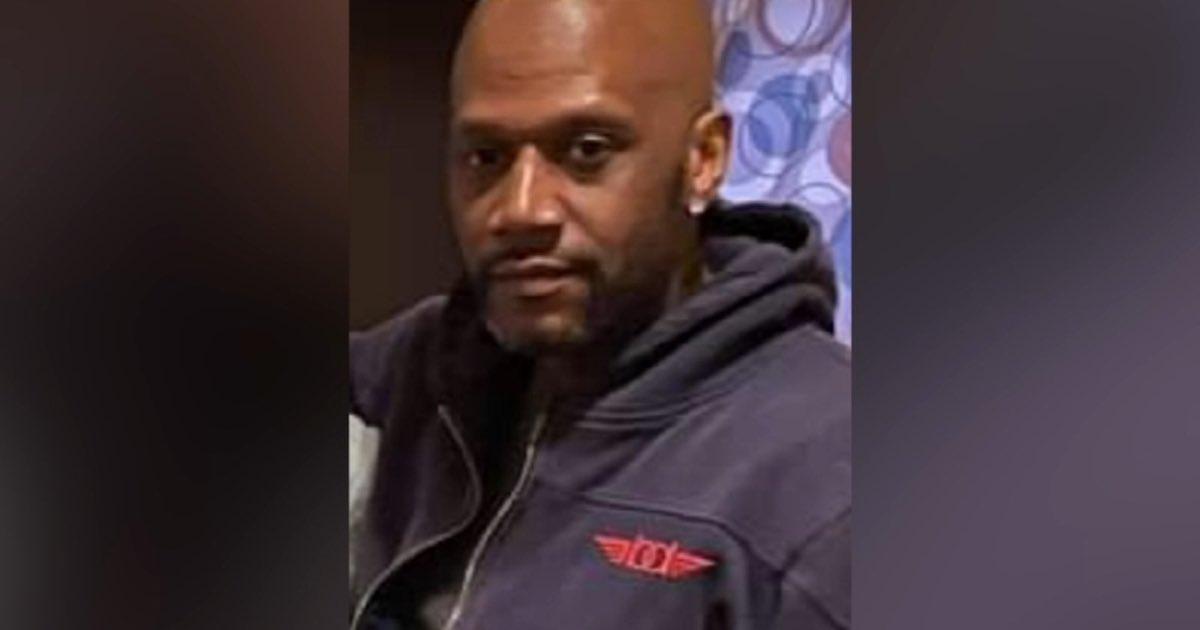 Article continues below advertisement
What happened to Daniel Prude?
The 41-year-old Chicago resident was in Rochester to visit his brother, Joe Prude, who lives in the area. On March 23, Daniel Prude had been released from the Strong Memorial Hospital after expressing thoughts of taking his own life the night before. A few hours after he left the hospital, Joe Prude called the Rochester Police Department because he said that he was concerned for his brother's safety.
Daniel Prude had initially exited his brother's home in a tank top and long underwear, though the temperature was below freezing. When the police officers arrived, Daniel Prude was nude, he allegedly broke the windows of several stores in the area, and he was making comments about having the coronavirus. One officer pointed a taser at him. Another passerby had also called the authorities.
Article continues below advertisement
The officers asked Daniel Prude to lie belly-down on the street. He was subsequently handcuffed. Shortly thereafter, Daniel Prude began to yell, and he attempted to stand up.
After the police officers were unsuccessful in getting Daniel Prude to lie still, they placed a spit hood over his head and brought him to the ground again. The usage of spit hoods has become very controversial, as they are meant to prevent the spread of infection, but people have also died while wearing them.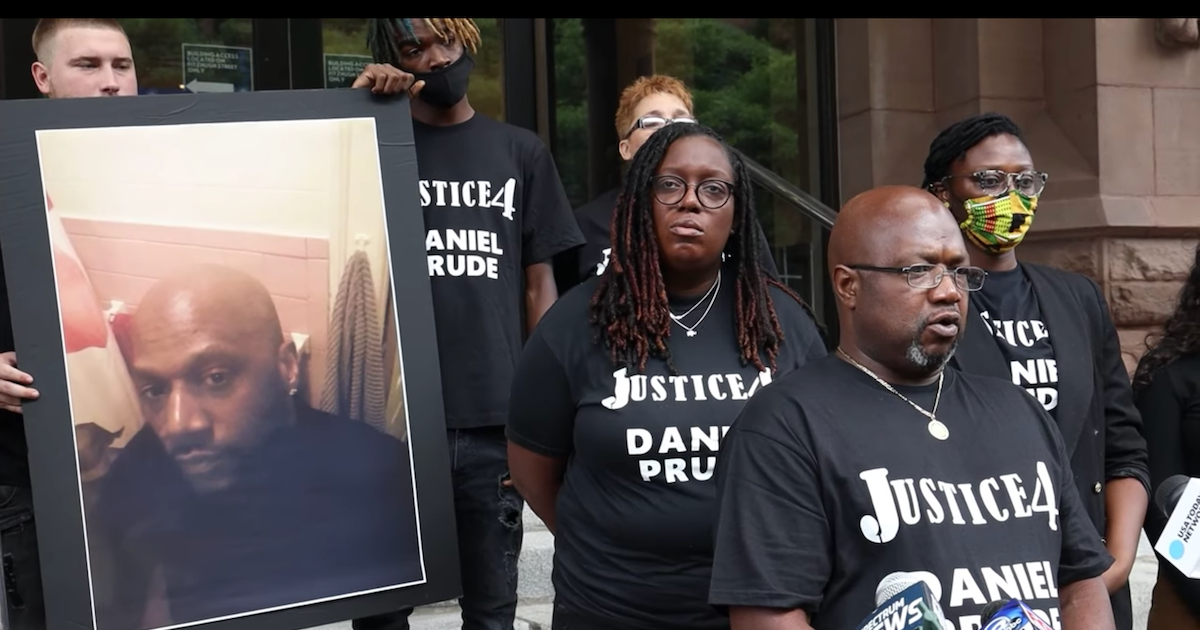 Article continues below advertisement
According to police reports, Daniel Prude soon became unconscious after authorities put the hood on him and held his head down for two minutes. He was later taken to the hospital, and he passed away one week later on March 30.
The Monroe County Medical Examiner's Office completed an autopsy for Daniel Prude, and they found that he died from asphyxiation.
Per Rochester First, the autopsy states that the cause of death is homicide from "complications of asphyxia in the setting of physical restraint," "excited delirium," and "acute phencyclidine intoxication."
Article continues below advertisement
The report also stated, according to CNN, that Daniel Prude had a clinical history of suicidal ideation, of possible auditory hallucinations and a history of combative behavior. He also had respiratory acidosis, which is when a person cannot remove the carbon dioxide produced in the body, which makes their fluids more acidic.
Article continues below advertisement
Joe Prude spoke out about his brother's death.
The Prude family publicly addressed Daniel Prude's death for the first time in a press conference held in Rochester on Sept. 2. They noted that they had waited to speak out because they wanted to see the bodycam footage, which was released to them on Aug. 20. The footage was 88 minutes in length.
Joe Prude discussed the pain his family was dealing with as a result of his brother's passing.
"How many more brothers got to die for society to understand that this needs to stop. And I can't even share with y'all the pain that I'm feeling, and my family is going through as well," he said during the press conference.
"I placed the phone call for my brother to get help, not for my brother to get lynched," he continued.
Article continues below advertisement
At this time, none of the police officers at the scene have been arrested. The New York Attorney General has begun an investigation into Daniel Prude's death. Protests began at the Monroe County Public Safety Building, and they later took place in the area where Daniel Prude was restrained.