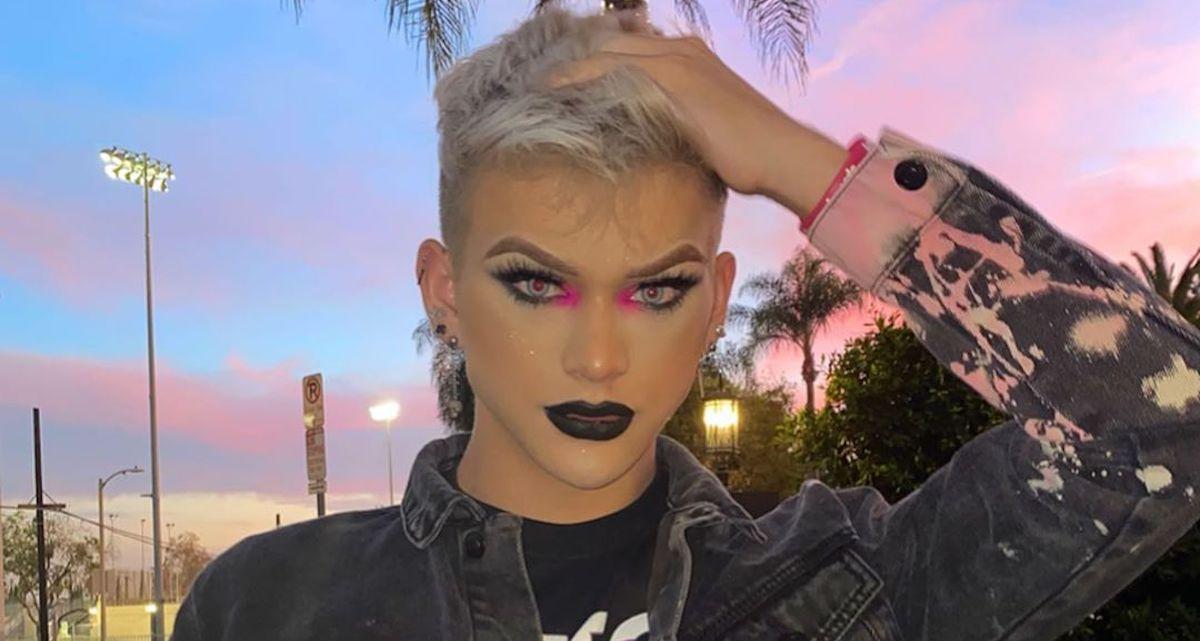 What Happened to Ethan Is Supreme? The Beauty Influencer Is Dead at 17
In early September 2020, the beauty community mourned the unexpected loss of one of its own. That's because Ethan Peters, aka Ethan Is Supreme, was reported dead — and he was only 17.
So what happened to the influencer/makeup guru? Let's take a closer look at the circumstances surrounding his tragic and untimely death.
Article continues below advertisement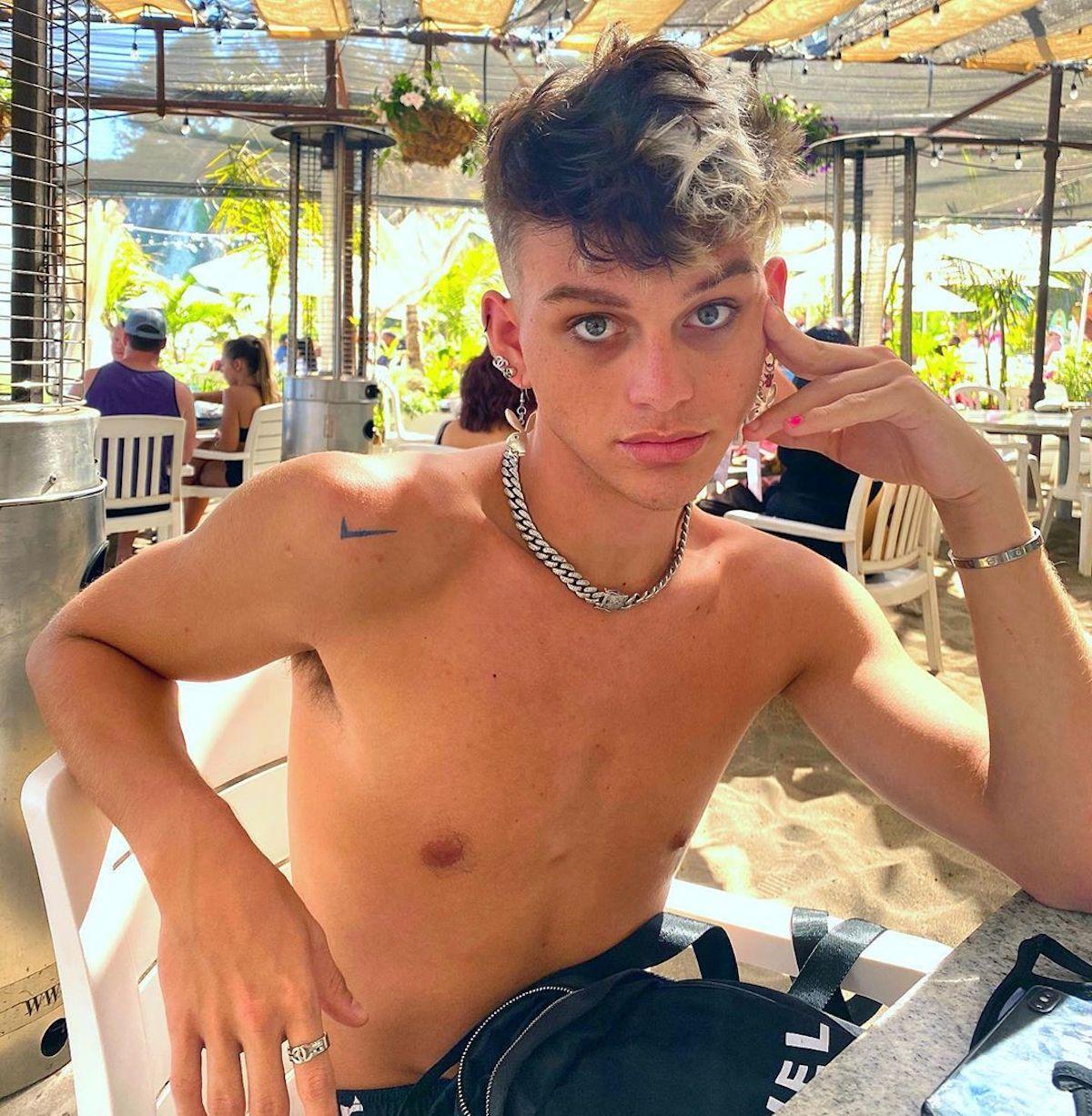 What happened to Ethan Is Supreme?
Although news of Ethan having died came to light on Saturday, Sept. 5, the timing of his death wasn't immediately known — nor were exact details of the circumstances leading up to his death. Multiple news outlets, however, reported that Ethan had died following an apparent drug overdose.
Article continues below advertisement
Ethan's best friend, Ava Louise, took to Twitter to share that the beauty influencer had been struggling with addiction.
"My best friend in the entire world, my twin flame.....the only person there for me when I had no one," Ava tweeted on Saturday. "I love you Ethan, I am at a loss for words. I wish I knew how bad it was. I know what you'd want me to say to the Internet rn but I'm to heartbroken to say it. Rip."
Article continues below advertisement
She later added, "Addiction is a disease. I had to pull Ethan aside in recent weeks and have talks with him about his usage. Everyone close to him was scared. I just wish I f---ing tried harder."
Ava went on to share that Ethan's cause of death resulted from taking two pills of Percocet, which is a highly addictive opioid pain medication.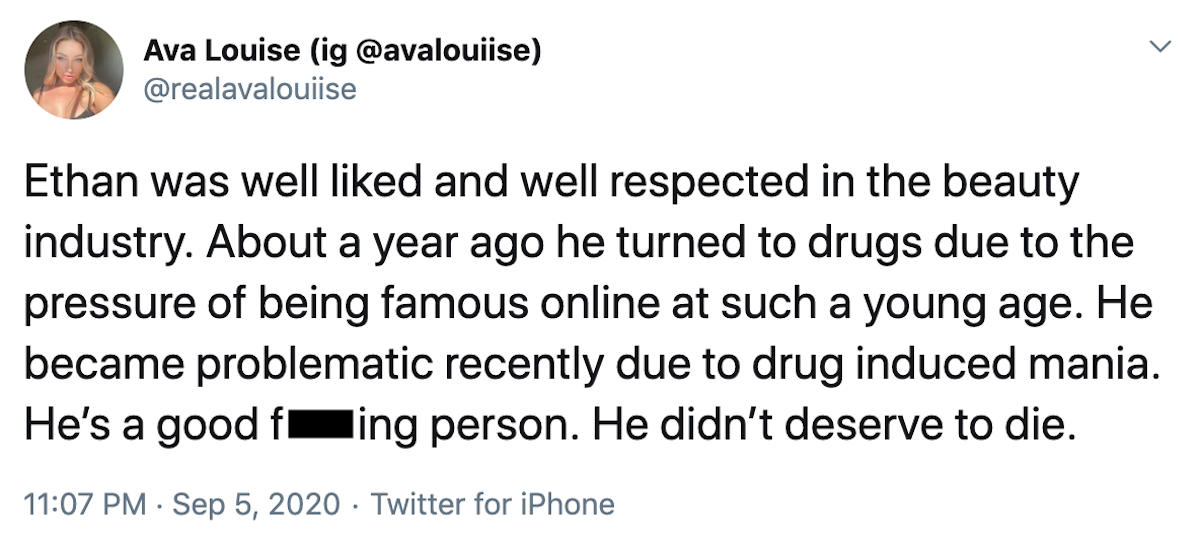 Article continues below advertisement
"Ethan was well liked and well respected in the beauty industry. About a year ago he turned to drugs due to the pressure of being famous online at such a young age," his bereaved best friend continued in another tweet. "He became problematic recently due to drug induced mania He's a good f----ing person. He didn't deserve to die."