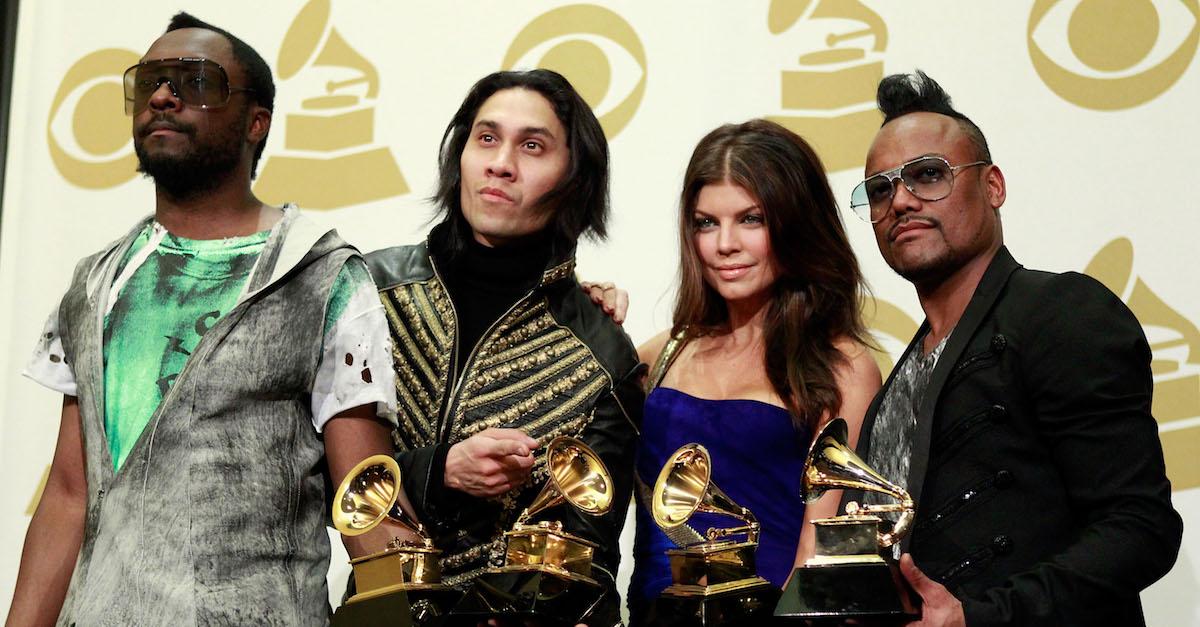 Don't Expect to See Fergie Performing at This Year's Jingle Ball With the Black Eyed Peas
If you were listening to pop music right around the turn of the century, odds are that you're familiar with the Black Eyed Peas. The group, which consisted of singer Fergie and rappers will.i.am, apl.de.ap, and Taboo, dominated charts with songs such as "Boom Boom Pow" and "I Gotta Feeling," making fans out of millions of listeners worldwide.
Article continues below advertisement
However, something changed back in 2017 when Fergie made a shocking announcement regarding her future in the group. So, what happened to Fergie and the Black Eyed Peas? Here's what we know.
What happened to Fergie in the Black Eyed Peas?
The 47-year-old is no longer a part of the band that made her an A-lister — and no, the mother of one's absence has nothing to do with her widely panned rendition of "The Star-Spangled Banner" at the 2018 NBA All-Star Game.
Article continues below advertisement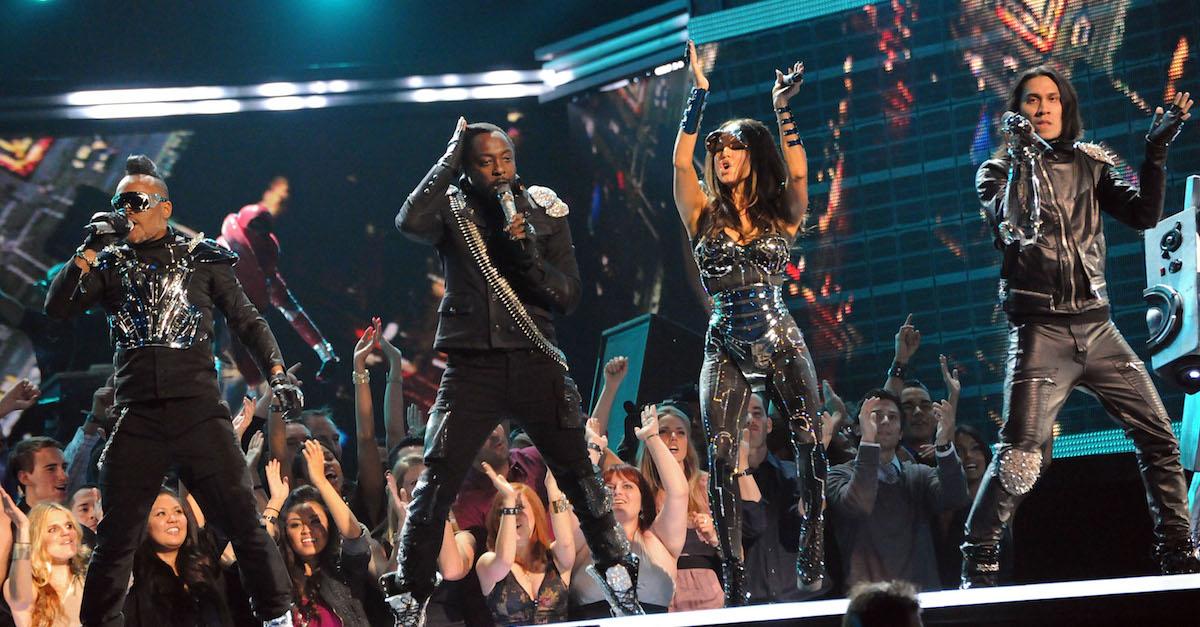 Fergie has actually been MIA from the Black Eyed Peas since 2017, and member will.i.am hinted at a rift between the successful solo artist and the rest of the quartet in early 2018.
When talking to the Daily Star about the hip-hop group's seventh studio album, which was released without Fergie in October 2018, the rapper gave curt answers to questions about the female vocalist's departure.
Article continues below advertisement
"We are now a trio," he revealed. "I don't know why Fergie isn't on the project. You will have to ask Fergie that … You know we are actually capable of doing it without Fergie. There's so much s--t to talk about, bro. But you guys just like meddling."
He went on to accuse the interviewer of not having his facts straight. "We performed as a trio before, and if you had done your research properly, you would know how we would do it as a three," will.i.am bluntly stated.
Fergie previously described her role in the Black Eyed Peas as "the girl part to all their different male parts. The band is not the place for me to explode my creative, personal juices all over everything. That is their job."
The "Glamorous" hitmaker was replaced by The Voice of the Philippines Season 1 finalist Jessica Reynoso, who competed on the show as a member of apl.de.ap's team. The judge and mentor formed the Black Eyed Peas alongside will.i.am in 1995.
Article continues below advertisement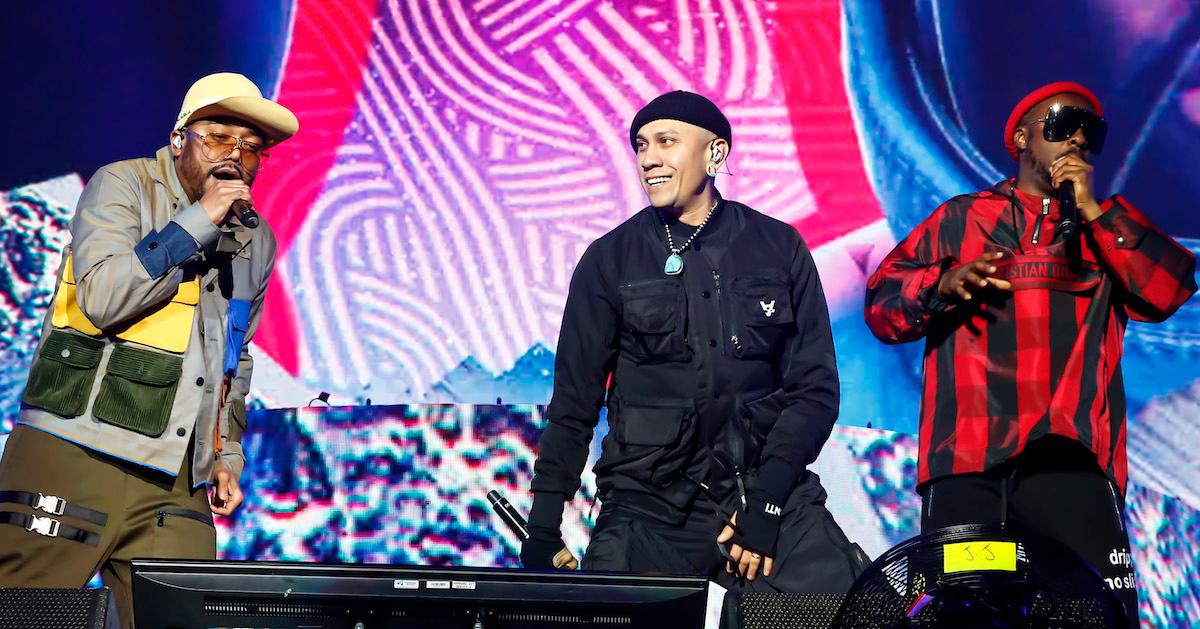 Is Fergie still in the Black Eyed Peas today?
As of the time of writing, Fergie is still no longer affiliated with the Black Eyed Peas. The singer left the group in 2017 and in the time since has released albums such as "Double Duchess" and "Fergie: Celebrating Pride."
Article continues below advertisement
OG Black Eyed Peas singer Kim Hill also revealed why she left the group in 2000.
Contrary to popular belief, Fergie isn't a part of the band's origin story. In fact, she didn't join as a vocalist until seven years into their run.
A 2019 op-doc from the New York Times looks back at Kim Hill's tenure with the group, including the reasons behind her departure, which happened just a few years before the Black Eyed Peas exploded in popularity.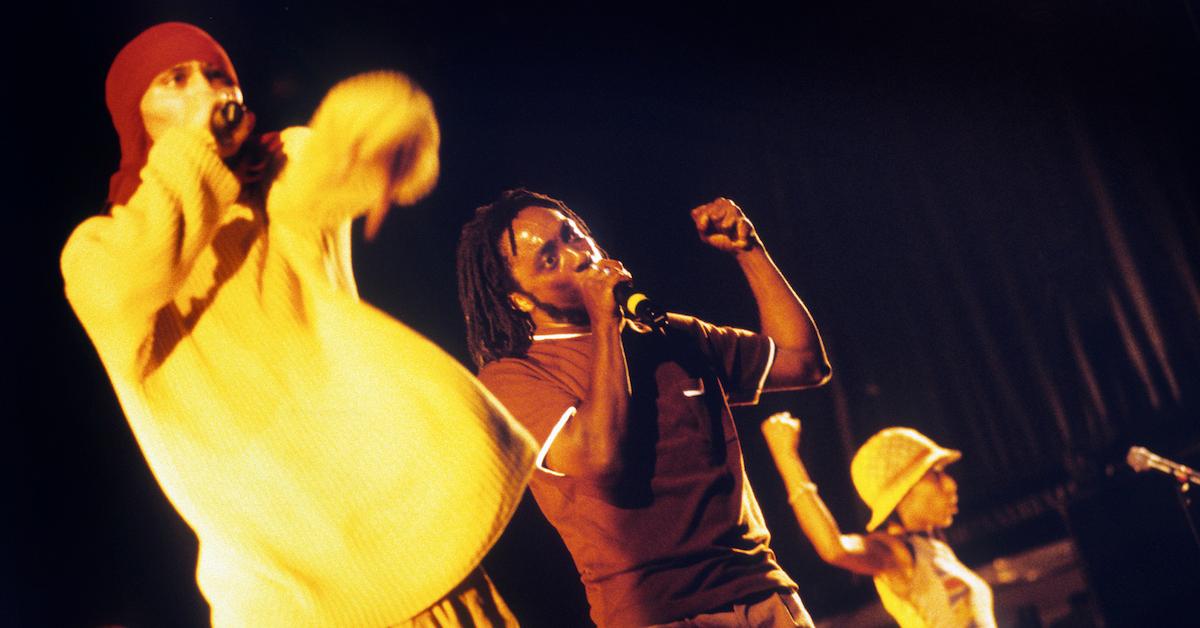 Article continues below advertisement
Kim admitted at the time that she didn't like the direction the band was going in as their level of fame slowly increased. "There was new management now, so it's a whole different set of expectations and pressure. It just started to get clumsy and messy," she recalled.
The DJ remembered one instance in which she was told to grind up on will.i.am in a bathing suit. "That was being asked of me, never by the guys. That was happening from an executive level," she shared.
"The tug of war was about my sexuality and how much of that I was willing to like, literally strip down. I never wanted to be objectified while doing my music."
Now without Fergie either, the Black Eyed Peas currently consist of will.i.am, Taboo and apl.de.ap.