LMFAO May Have Parted Ways With Each Other, but Not With My Party Rockin' Heart
What happened to LMFAO? The goofy party-rocking duo reportedly parted ways shortly after their hit single went totally viral. Keep reading.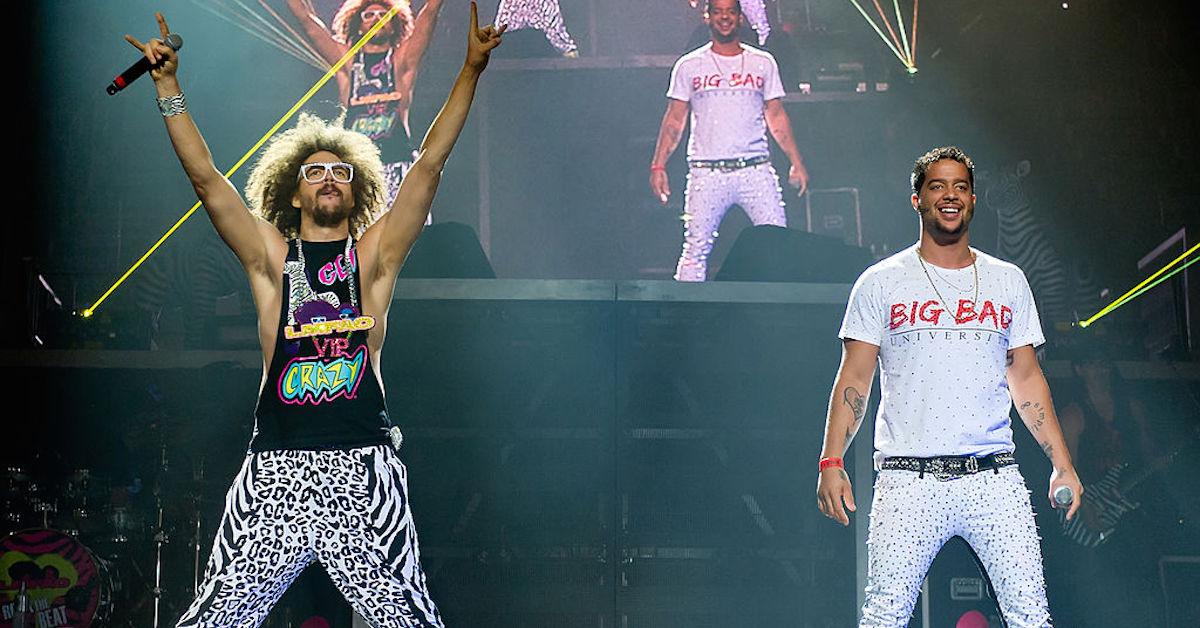 When I think back to my freshman year of college, a few things immediately come to mind: way too much late-night pizza, the Harlem Shake, and — most importantly — LMFAO. The iconic electronic pop duo basically catered the soundtrack to every house party and campus event. Like, if "Party Rock Anthem" didn't play at least thrice, something was seriously off.
Article continues below advertisement
And if you, too, look back on the pop duo with too many fond memories to count, you may be wondering, "What happened to LMFAO?" The enthusiastic duo sadly parted ways several years ago, so here's everything we know about their split.
In case you don't remember, this is LMFAO: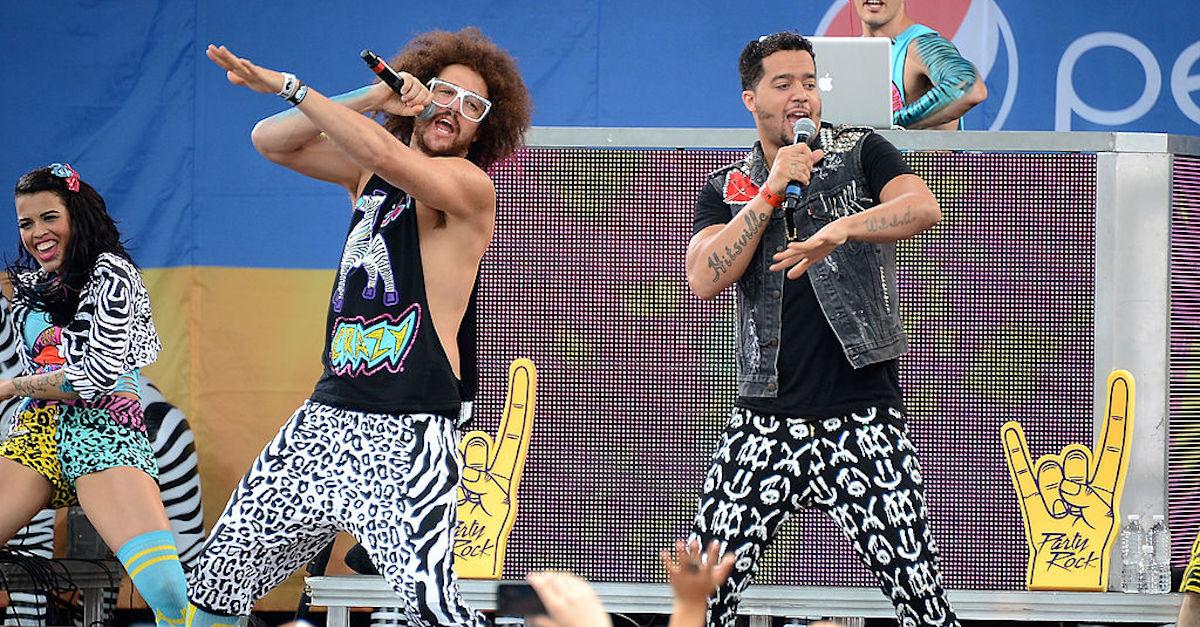 Article continues below advertisement
They made two iconic hits together. Then, LMFAO parted ways. But what happened to them?
LMFAO consisted of Redfoo and Sky Blu, an uncle-nephew duo that had been working on music together for about five or six years, according to Digital Spy. Finally, they gained traction with the release of "Party Rock Anthem," and later, "Sexy and I Know It." But after collaborating for almost half a decade, they wanted to pursue other things.
They performed the Super Bowl Halftime Show with Madonna, so let's be real, they were living the dream. But a few short months later, they decided to go their separate ways and work on other things. Avid fans like myself were banking on at least three more hits from them, but they were simply tired of maintaining the act.
Article continues below advertisement
Redfoo went on to make music in Australia and play tennis.
That's right — Redfoo went on the X-Factor Australia and then made some music out there. But after releasing a debut album that didn't do so well in 2016, he decided to fully take a break from music, according to Life and Style.
Article continues below advertisement
Redfoo and his girlfriend, Jasmine Alkouri, now live together, they're living a vegan lifestyle, and they play tennis together on a regular basis. Apparently, Redfoo had been on track to play tennis professionally as a teen but suffered a major injury. So he's just getting back into the swing of things (LOL) and enjoying life.
In early 2023, Jasmine announced her pregnancy on Instagram.
Redfoo also "resurrected" the Party Rock vibes in 2023, offering merch that screams, "Long Live Party Rock." Is there an LMFAO reunion in the works? Only time will tell.
Article continues below advertisement
Sky Blu is still making music. 
Life and Style reports that as of 2018, Sky Blu — who now goes by 8ky — is still cranking out sick beats. Apparently, back in 2017, he released an album called "Chaos to Consciousness."
Article continues below advertisement
If you're interested in giving it a listen, it's available for streaming on Spotify, so it goes without saying I've found my party pre-game soundtrack.
Article continues below advertisement
After parting ways, there was rumored drama between the duo.
Four years after parting ways, according to TMZ, Sky Blu apparently accused Redfoo of abandoning him when he needed him most, when he suffered from a major back injury. The musician claimed Redfoo had avoided paying royalties, even when he released a studio album using their iconic "party rock" theme.
Redfoo's lawyers reportedly sent him a letter that said he wouldn't be getting any LMFAO royalties, which led Sky to bash their record label. Alas, a family business gone awry.
Article continues below advertisement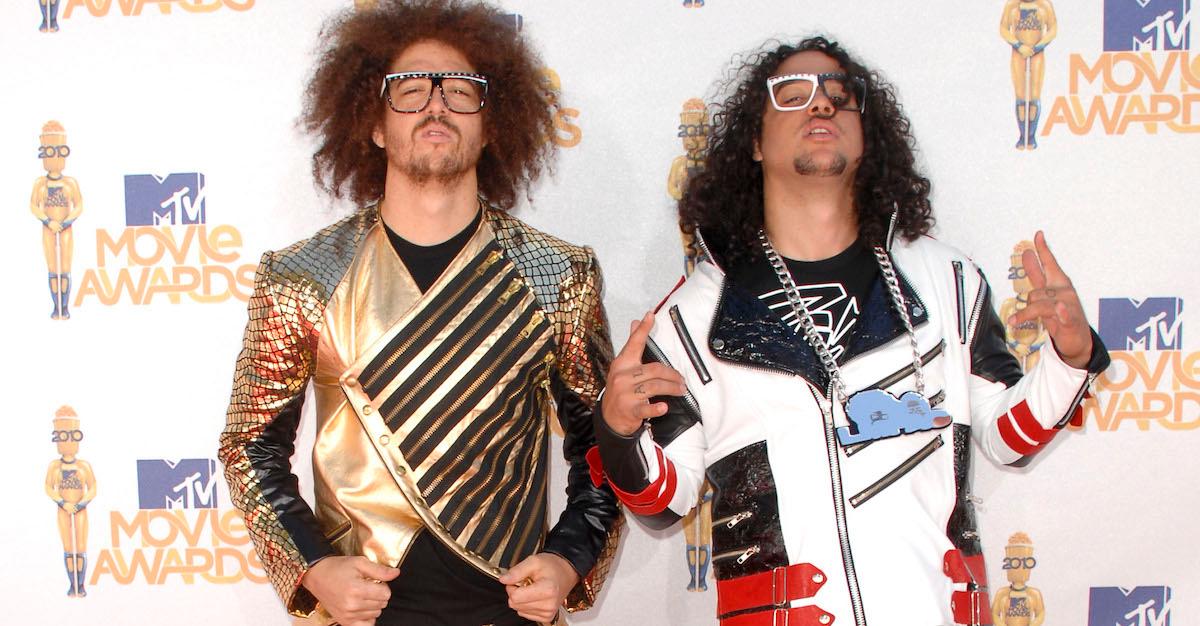 While LMFAO is no longer party rockin' as collaborative DJs, they're always party rockin' in our hearts. Their time together was short and sweet, but memorable nonetheless.