If you were a kid in the early 2000s, chances are you remember Frankie Muniz. The former Hollywood stud stole middle school hearts everywhere while starring in Malcolm in the Middle, Big Fat Liar, and — my favorite — Agent Cody Banks.
The 33-year-old hasn't acted much since his last major series, Malcolm in the Middle, ended in 2006, so, you might be wondering what happened to Frankie Muniz. He has stepped out of the spotlight, but has been tremendously busy nonetheless.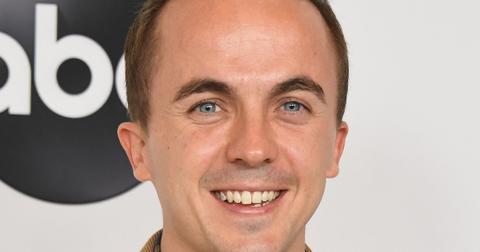 What happened to Frankie Muniz? He hasn't landed anything major since Malcolm.
He had expressed an interest in leaving Hollywood toward the end of Malcolm in the Middle. But just 10 days after the series wrapped, Frankie appeared in the horror film Stay Alive, according to his IMDB page, and later starred in the superhero flick Pizza Man in 2007.
That same month, Frankie signed on to star in a sex comedy called Extreme Movie, which was released straight to DVD a few years later.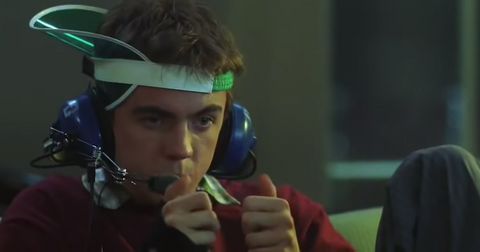 Frankie also made various cameo appearances in TV shows and films, according to his IMDB page, such as: Criminal Minds, Walk Hard: The Dewey Cox Story, Don't Trust the B---- in Apartment 23, and The Mysteries of Laura.
More recently, in 2017, the former actor competed in Dancing With the Stars with Witney Carson, snagging the second place title. He later went on to co-host Dancing With the Stars Juniors alongside Jordan Fisher in 2018.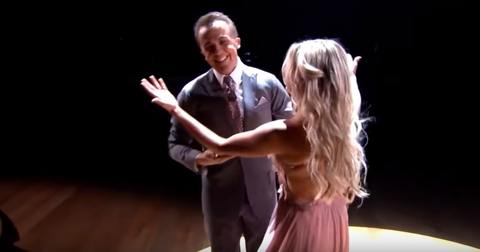 But acting wasn't his main interest — he pursued race car driving instead.
That's right — the former Agent Banks still has a need for speed. In 2006, he joined Jensen Motorsport as a race car driver, and according to People, competed in the Champ Car World Series. He also made his way to the highly televised Las Vegas Grand Prix.
The former actor has a full racing site that lists his stats — it's actually pretty sweet.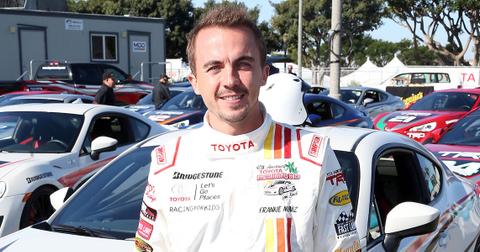 Frankie has enjoyed race car driving, but it's impacted his health tremendously.
According to People, the actor has endured several concussions from competing in the dangerous sport, and in 2009, he suffered a serious car crash. This ultimately led to two mini-strokes — one in 2009 and one in 2012.
As a result, he has experienced crippling memory loss. However, his mom and fiancée, Paige Price, work with him to help him remember past life events and to stay positive.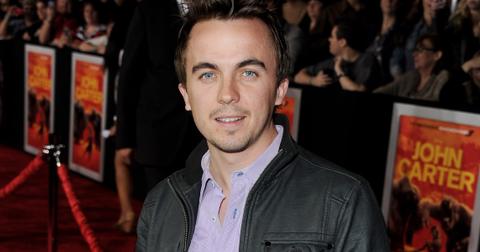 Speaking of, our dear Frankie is ENGAGED!
Back in November 2018, Frankie popped the question to longtime partner, Paige Price, at Arizona's Lantern Fest, per People.
In the caption of her Instagram post, Price said: "Francisco Muniz IV, you're more than a dream to me. You teach me every day, you compliment me when I'm at my worst, and you push me past the edge but you're there to pick me up when I start showing signs of falling. I love every piece of you, and I appreciate you more and more every single day." Aw.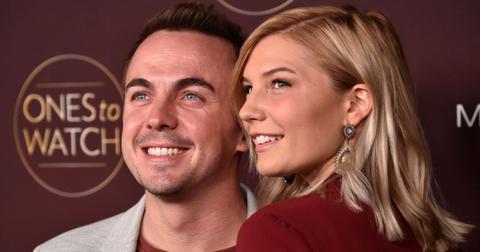 Oh, and his Twitter account is next-level.
It's sarcastic, hilarious, and shockingly topical. His username is @frankiemuniz and in all honesty, I highly recommend giving him a follow. It's bound to make your day.
Despite all that Frankie's been through since we last saw him, it seems as though he's doing well overall. TBH, we're all rooting for his happiness, his health, and his relationship... despite the fact that he'll always be a big fat liar to me.