This Is the Harrowing Reason Behind Miguel Ferrer's Disappearance From 'NCIS: Los Angeles'
What happened to Granger, 'NCIS: Los Angeles' stern character with a heart of gold? What's there to know about Miguel Ferrer, the actor playing him?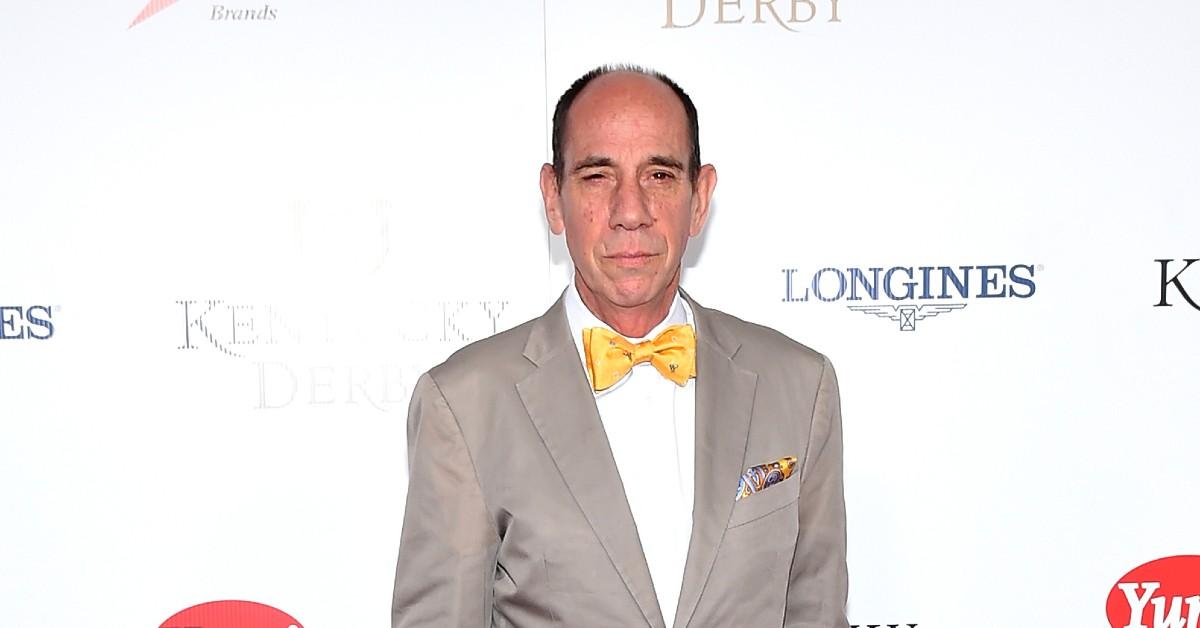 Owen Granger (Miguel Ferrer) was appointed as the assistant director of NCIS to supervise the work of the team and provide support for the OSP during Season 3 of NCIS: Los Angeles.
But the brilliant character was written out of the show in the middle of Season 8, as part of a random decision that left fans of the show completely baffled. It's time we got to the bottom of the mysterious incident once and for all: What happened to Granger, NCIS: Los Angeles' stern assistant director?
Article continues below advertisement
So, what happened to Granger, 'NCIS: Los Angeles's former assistant director?
Owen Granger first appeared in Season 3 of NCIS: Los Angeles, in the episode titled "The Watchers." As Fandom reveals, he started out as a highly controversial, blasphemous character suspected of plotting conspiracies against various members of the team.
Granger was Hetty's most efficient aid and fiercest competitor — someone powerful enough to try and replace her as the leader of the OSP — and a cantankerous co-worker voicing vehement criticism against Densi.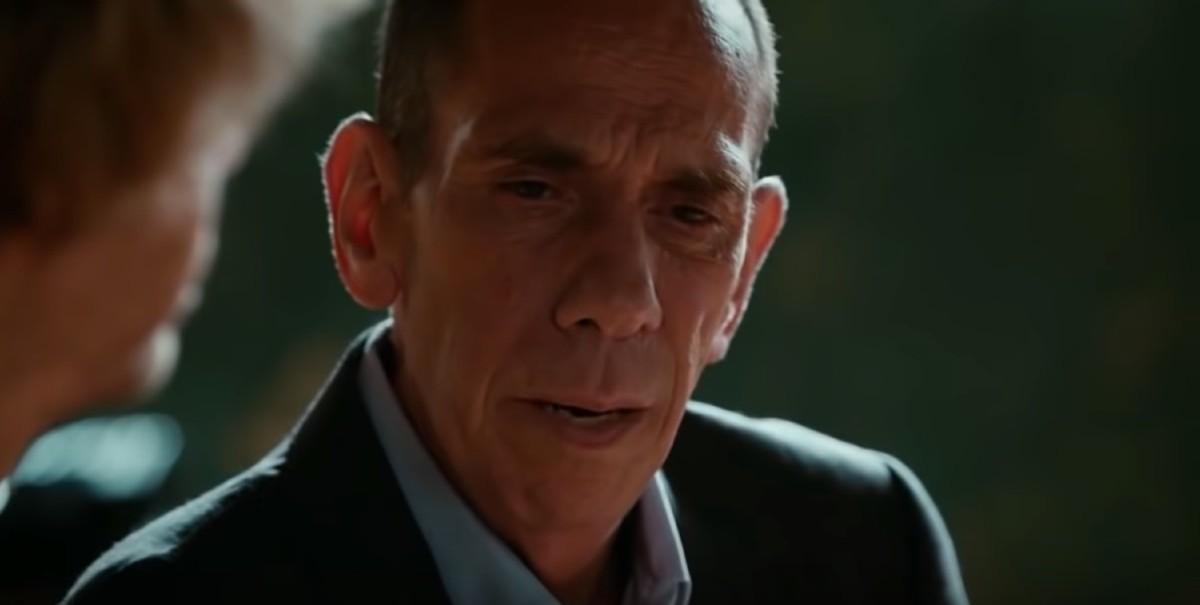 Article continues below advertisement
In the course of five seasons, Granger transformed from the penultimate bad guy and into a man with a heart of gold.
Much to fans' surprise, the assistant director turned out to be a kind, well-meaning man with an unshakeably cold disposition, someone willing to put his life on the line just to save Kensi Blye (Daniela Ruah). By Season 8, he came to terms with Kensi and Marty Deeks' relationship, offering them unmediated support.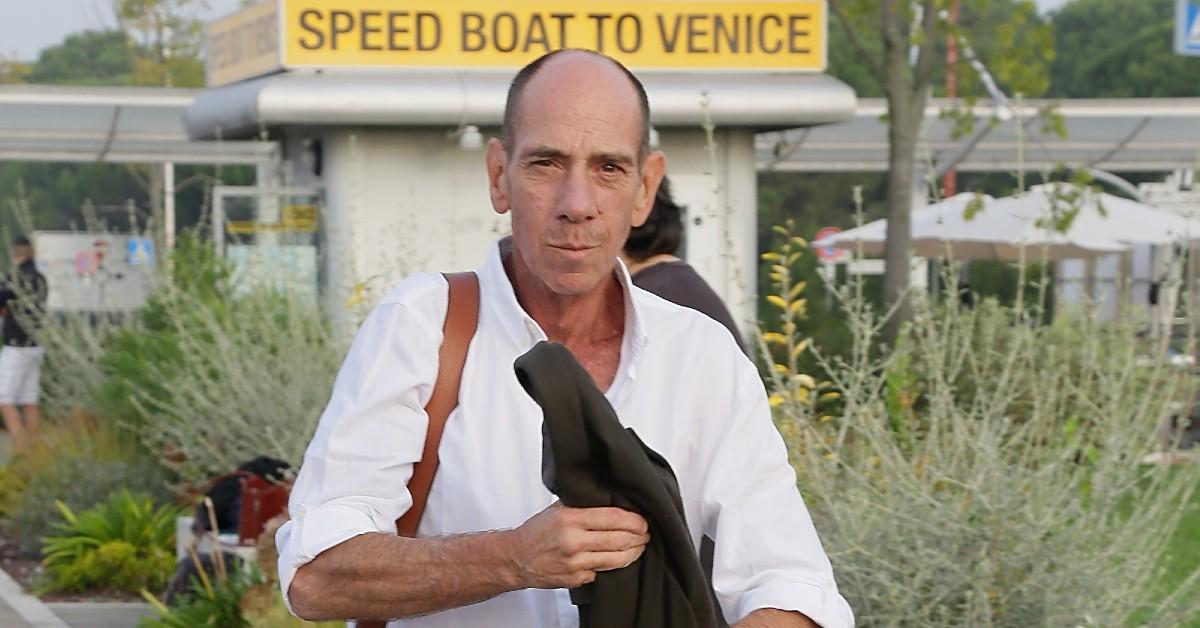 Article continues below advertisement
Granger found himself in some fishy situations during his time on the show.
In "Crazy Train," viewers learned that the assistant director was diagnosed with cancer shortly after he was forced to inhale Agent Orange during a work trip to Laos. In "Hot Water," he was violently stabbed. In "Payback," he barely managed to escape a life-threatening terrorist attack — as a female assassin tried to sneak a lethal form of poison into his IV.
"Old Tricks" marked the last-ever episode he appeared in. Granger was taken to the hospital after a stabbing incident. The barely-conscious assistant director pulled out his IV and walked out of the ER. He only left a farewell note behind.
Article continues below advertisement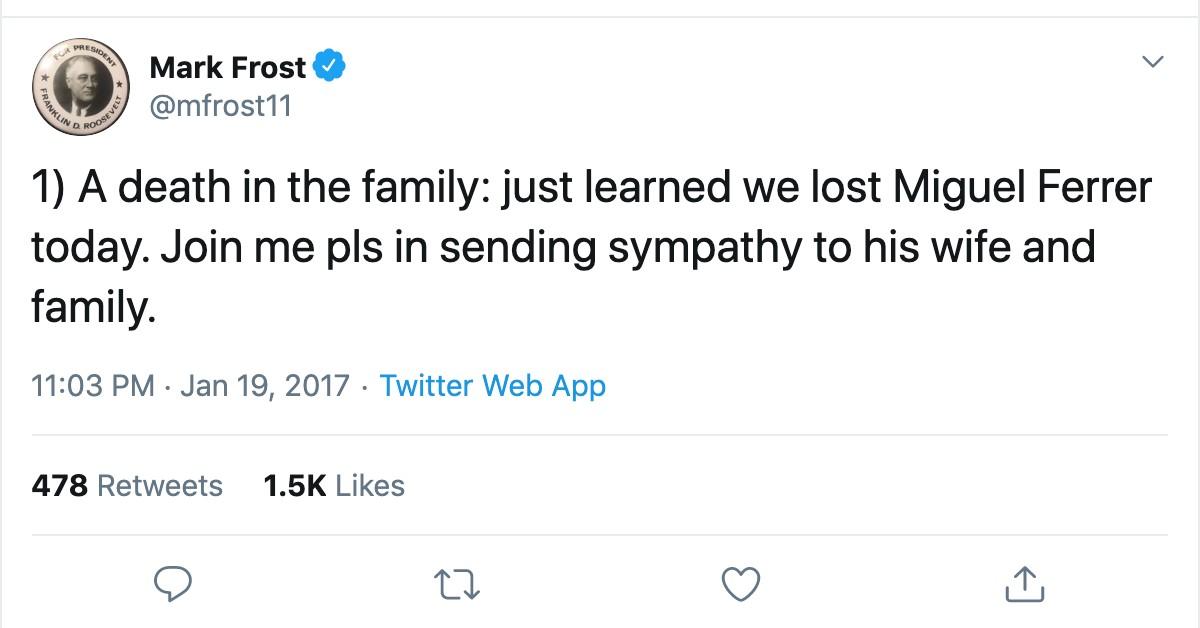 Miguel Ferrer died on January 19, 2017 of head and neck cancer.
However, Granger's death wasn't the worst news awaiting NCIS: Los Angeles fans.
The creators devised the narrative twist following the tragic death of actor Miguel Ferrer. The 61-year-old died of head and neck cancer on Jan. 19, 2017, leaving the entertainment industry in a state of shock.
Miguel was scheduled to appear in the 2017 revival of David Lynch's cult-classic TV series, Twin Peaks, and in Kevin Burke's animation series, Stretch Armstrong & the Flex Fighters.
Article continues below advertisement
"A death in the family: just learned we lost Miguel Ferrer today. Join me pls in sending sympathy to his wife and family," tweeted Mark Frost, the co-creator of Twin Peaks.
"Today history will mark giant changes in our world, and lost to most will be that on the same day Miguel Ferrer lost his battle to throat cancer. But not lost to his family. Miguel made the world brighter and funnier and his passing is felt so deeply in our family that events of the day (monumental events) pale in comparison. We love you Miguel. We always will," wrote George Clooney in a press statement.