Grunt Style Founder Says He Was Fired — Now Some Fans Are Boycotting the Company
Grunt Style founder Daniel Alarik says the company fired him. Now, some fans of the military-themed apparel company are furious. What happened?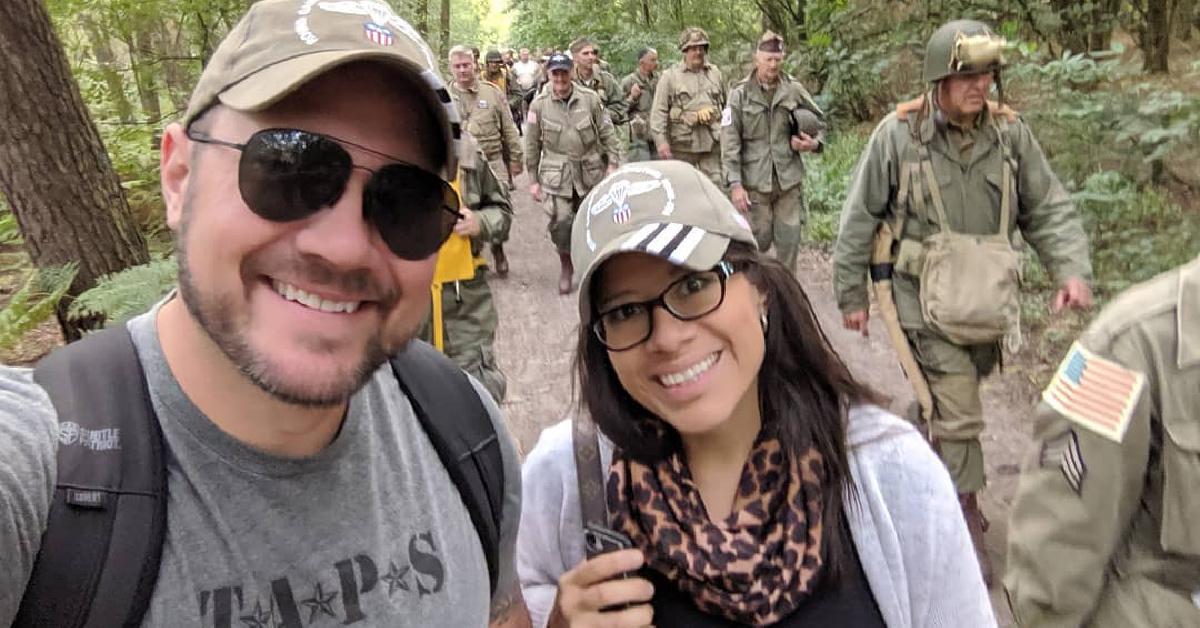 Back in 2009, Army veteran Daniel Alarik founded the clothing company Grunt Style along with his wife Elizabeth. When they first started out, Daniel says he was sleeping in his car and selling T-shirts from the trunk as they traveled across the country. There was no way of knowing just how successful that business would come to be.
Article continues below advertisement
Today, Grunt Style is a huge company that sells military-themed apparel to its many, many fans. For a while, it was a dream come true for Daniel and Elizabeth, but things took a turn in recent years. Now, Daniel claims that he was unceremoniously ousted from the company that he created at a time when he and his family most needed financial support. Here's what happened to Grunt Style.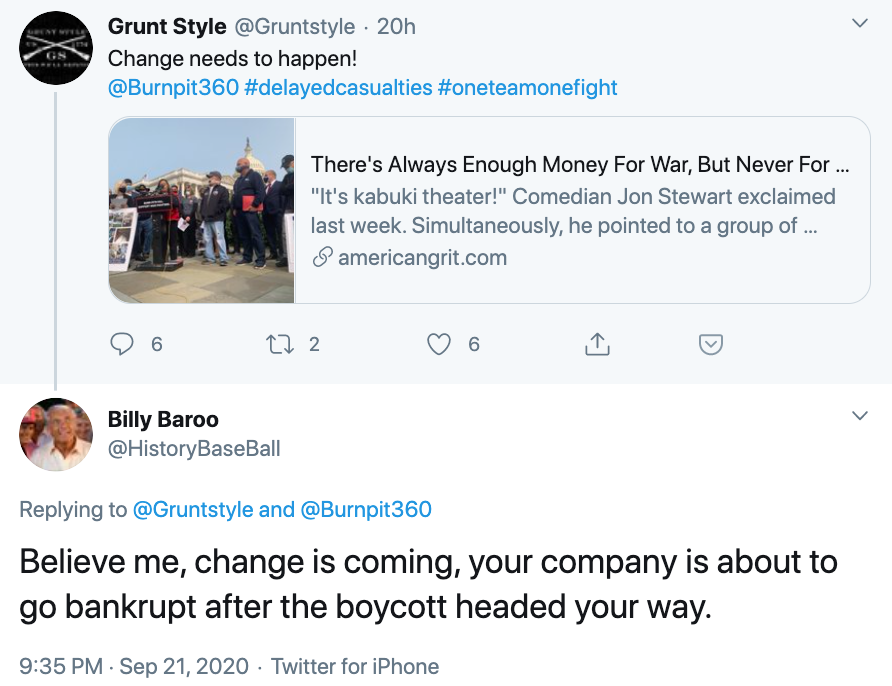 Article continues below advertisement
What happened to Grunt Style?
On Monday, Sept. 21, Daniel organized a Gofundme campaign asking for people to support his wife and baby son Eli with their healthcare costs. A few years after Daniel and Elizabeth founded Grunt Style, Elizabeth was diagnosed with breast cancer. "The treatment was expensive, but an easy decision to combat it," Daniel wrote on the Gofundme page. "And after 9 months of treatments of chemo, radiation, and surgery, she finally got a clean bill of health."
In 2019, Daniel and Elizabeth celebrated the happy news that they were expecting twins! That was also the year that some major changes started happening in their business. Daniel says that, by this point, Grunt Style had hundreds of employees. Then, an unexpected "outside partner" came into the business, forcing Daniel out of his role as CEO.
Article continues below advertisement
Daniel says the bad news just kept on coming. He and Elizabeth learned that her cancer had returned while she was still pregnant with the twins. There were many complications throughout the pregnancy, but thankfully, Elizabeth gave birth to twins Ellie-Rose and Eli on March 2, 2020.
Article continues below advertisement
And then, Daniel says that he was terminated from Grunt Style, leaving his family with no income — and no healthcare premium coverage to help with Elizabeth's continued cancer treatments. On top of that, their baby son Eli has a cranial deformity which will require special medical equipment for several months. "We were devastated and shocked. We still are, especially since no reason was given to us," Daniel said. "But the new leadership that came with the outside partners made their decision."
It hasn't all been bad news, though. Daniel's Gofundme campaign was able to raise more than $60,000 in one day, which Daniel says will be enough to cover the family's medical costs for the next two years. He and Elizabeth made the decision to stop accepting donations after meeting — and surpassing — their original goal.
Article continues below advertisement
After Daniel came forward with this information, many people who have been fans of Grunts Style for years became outraged — how could Daniel have been fired from the company he built from the ground up? Grunt Style's social media accounts have been flooded with comments from angry fans excoriating the company for their treatment of Daniel (although it appears as though many of those comments are being deleted by the company).
Grunt Style did address one comment asking whether Daniel's claims were true. "Daniel still plays a key role with Grunt Style as the Chairman of the Board and holds significant equity in the company, even though he no longer runs the day-to-day operations and has not done so since June 2019," Grunt Style replied on Instagram. "We are working through this private matter directly with him."