What Happened to Jaci Marie From TikTok That Landed Her in the Hospital on Vacation?
What happened to Jaci Marie from TikTok that landed her in the hospital on vacation? We have all the details and an update on her health.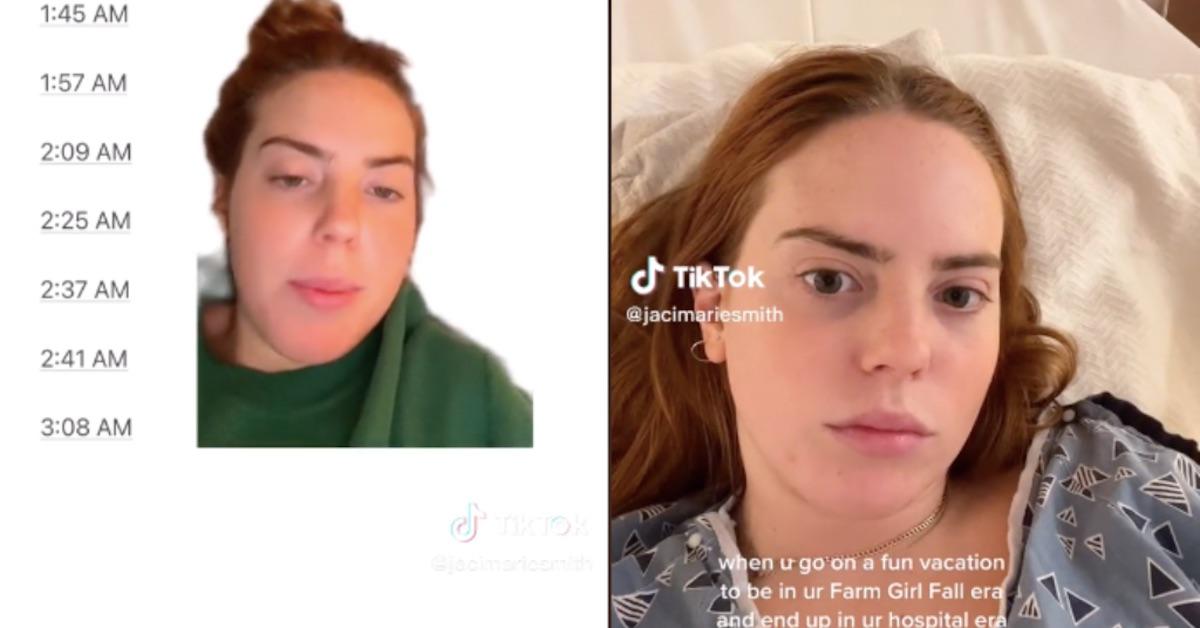 Don't you hate it when you get sick on vacation? This is what happened to Jaci Marie Smith, a TikTok influencer who may or may not be related to Kendall Jenner. More on that in a moment.
Article continues below advertisement
First, let's relive the "night from hell" that Jaci experienced.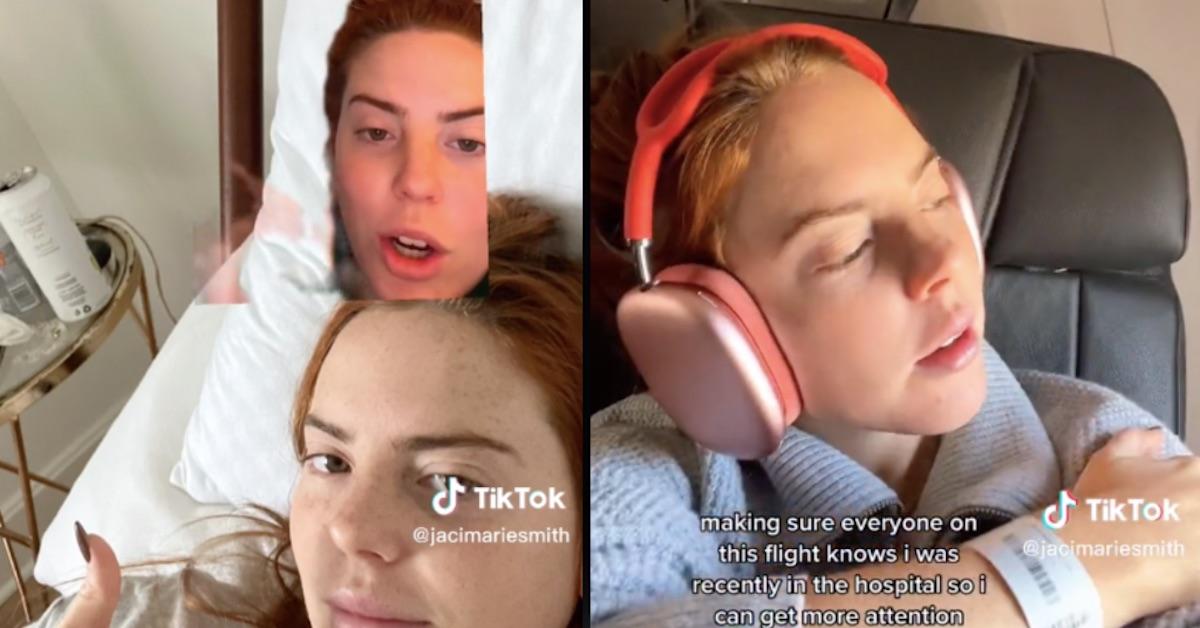 Article continues below advertisement
What happened to Jaci Marie from TikTok is not fun, but relatable.
What's worse than falling ill when you're supposed to be enjoying a vacation? For Jaci, this was a reality that she documented on TikTok.
As the influencer shared, her "fun vacation" ended with a stay in the hospital. When commenters demanded to know what happened, Jaci posted a TikTok that was basically, "Storytime about [her] night from hell."
As the influencer recounted, her stomach "kinda hurt" early in the day, although she assumed she "was bloated." By dinnertime that night, things had gotten worse, so she ate "plain pasta" and went to bed early.
Jaci awoke with "excruciating stomach pain" around midnight. She described the sensation as "constant dull pain, and then it would just be excruciating."
Article continues below advertisement
The TikToker started keeping a log of when the pain got bad, and realized it was every 10 to 15 minutes. That's when she realized she "might need to go to the emergency room."
Article continues below advertisement
Upon being admitted to the hospital, Jaci learned her pain may have resulted from a ruptured ovarian cyst. Or, it was the beginning stages of appendicitis. Essentially, she'd have to wait and see. Now out of the hospital, Jaci told her followers she missed her flight, but was trying to stay hydrated, and that the pain medicine she'd been given in the hospital was helping.
The good news is that it seemed all was well, since Jaci, whose profile name is Jaci Jenner, posted a subsequent TikTok from a flight and joked she kept her hospital bracelet on to get more attention.
Jaci was also comforted by commenters, with one confessing: "I had an ovarian cyst burst in February, it took a couple days but then I bounced back to 100 percent. Sending love!"
Article continues below advertisement
Is Jaci Marie related to Kendall Jenner?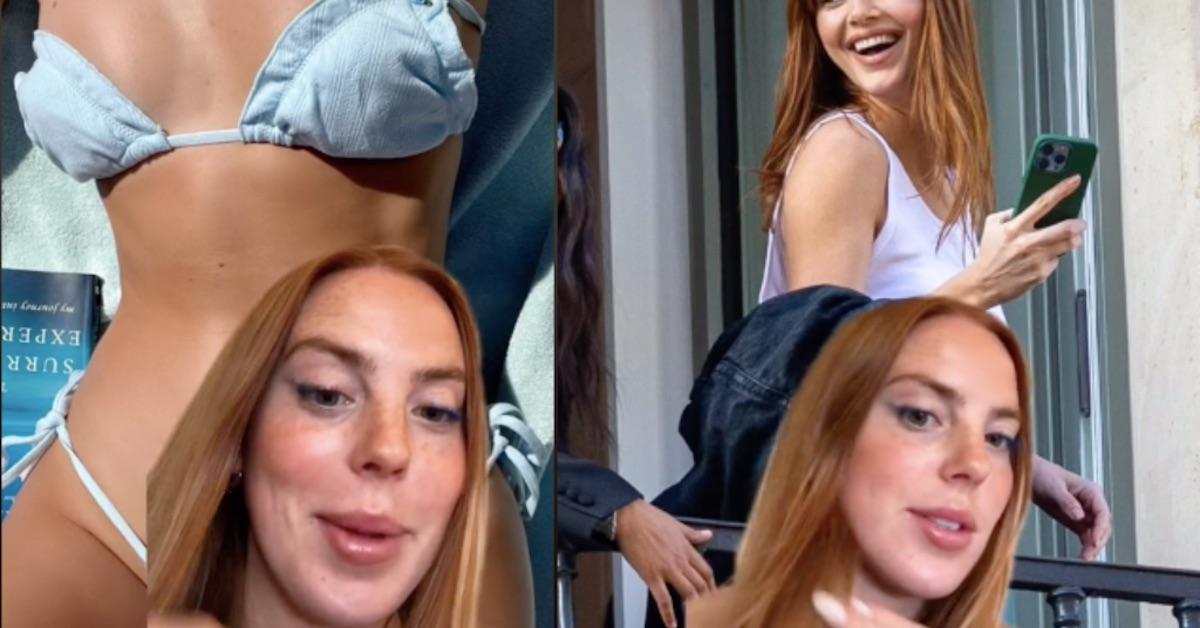 Followers have been wanting to know if Jaci is related to Kendall for a while, since the influencer has perpetuated a long-running joke about the similarities between the two.
As she shared in another TikTok, it all started when the reality star dyed her hair red and Jaci made a joke that Kendall got her inspiration from the influencer. Then, Jaci posted photos with a few similar outfits and poses to Kendall, as she said, just "running with the joke." But some posts were coincidentally, almost eerily, alike.
One striking similarity saw the women wearing nearly identical white bikinis, lying on beach towels, and reading the same book, The Surrender Experiment. Soon after that coincidence, Hailey Bieber, a friend of Kendall's, started following Jaci on TikTok. Um, what?
Ultimately, and for the record, Jaci, who is not related to the Kardashians star, stated, "Let me make this very clear. I'm not coming for Kendall. It's me and Kendall against the world."