The OG Ending of 'Adventure Time' Has a Pretty Epic Ending for Jake's Character
'Adventure Time' is officially over, and fans of the trippy Cartoon Network program want to know: What happened to Jake?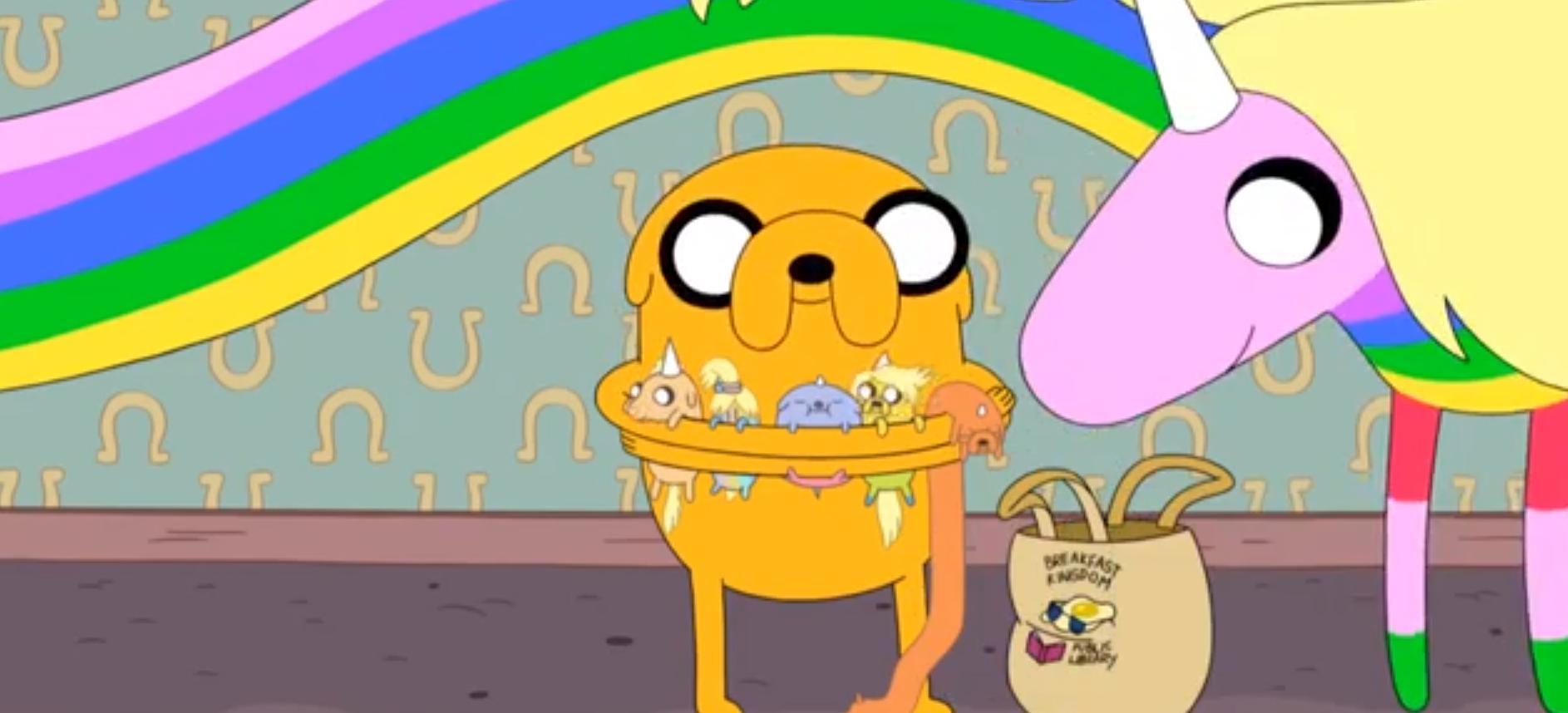 It's hard to define what makes a cartoon truly great. If we're talking about the '80s, there's no shortage of amazing cartoon intros with theme songs carried out by spectacular bands capable of producing face-melting solos. Usually, after those opening credits rolled, the cartoon sucked. Personally, I think it comes down to tone and specificity, something Adventure Time defines very, very well, especially with what presumably happened to Jake's character in the show.
Article continues below advertisement
So, what happened to Jake in 'Adventure Time'?
After the crazy events of the series finale that sees Finn and Jake's treehouse destroyed and the two protagonists nearly escaping death, we're left seeing Finn and Jake chilling at the beach. Finn's left his robotic arm behind, signifying that his adventuring days are behind him, and Jake seems content to just live out the rest of his days chilling, because, you know, that's kind of his M.O.
Jake ends up having children with Lady Rainicorn, and their son, T.V., ends up opening up a detective agency. In the series finale, we're introduced to two new characters, Shermy and Beth, the latter of whom shares a resemblance to Jake and has a unicorn horn on her snout, indicating that she's related to the dog-hero fans became so well acquainted with over the years.
Article continues below advertisement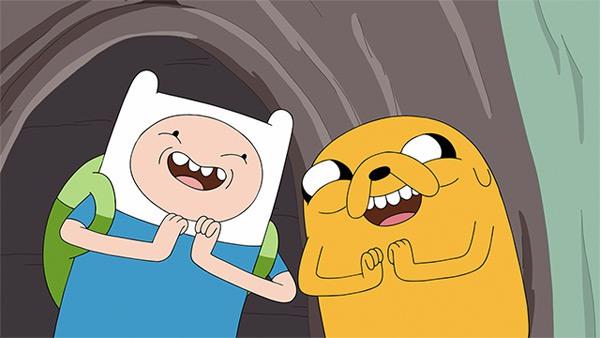 There's a lot to suggest that Shermy is somehow Finn reincarnated, or at least bears a lot of resemblances to the human, and the end of the episode features Shermy grabbing The Finn Sword and holding it up above his head, hitting a pose that's similar to the one in the show's OG title sequence, with Beth at his feet.
Article continues below advertisement
There's an interesting theory as to how Jake dies in 'Adventure Time.'
It's presumed that the magic dog either lives a really long time or is immortal in the Adventure Time universe, and for an acid-trip of a "children's" cartoon, there seems to be no shortage of theories as to how this happens. Thankfully, Steve Wolfhard, an AT writer and storyboard artist, confirmed that there was an interesting episode sequence in an episode that was never aired that delineates what happens to Jake.
Article continues below advertisement
The comic panel, which is clearly shown in the above YouTube video, depicts Jake's death and funeral. The old dog closes his eyes and collapses to the ground. Due to the fact that he can stretch to great sizes, however, after he dies, there aren't any living synapses in his body in order to control his growth, which causes huge problems for everyone in the Kingdom of Ooo and potentially the world.
During his funeral where many characters (except Finn, because he's human and has been long presumed dead) appear, Jake's body busts out of his see-through casket and begins growing to a huge size. It starts destroying the kingdom, but Princess Bubblegum thinks fast. She attaches his body to a helicopter, and the mass just keeps growing and growing, but where will she take it?
Article continues below advertisement
Adventure Time fans know that the reason why the world is so messed up with magic is because of a nuclear war that ultimately blew out a huge chunk in the planet, completely changing the nature of reality as we know it. She drops Jake's body in the hole, where it continues to grow, and it fills up the chunk of earth. Trees begin to grow on the organic matter, which feeds itself back into the planet. Amazing.
Article continues below advertisement
So, in theory, Jake saves the world even in death and repairs it to more closely resemble what it was before the nuclear war that ravaged it so. It's a wholesome, beautiful ending, and one that is obvious the showrunners put a lot of thought into.
Older Finn makes a cameo in 'Adventure Time: Distant Lands Obsidian' which is playing on HBO Max.
The sequence shows a presumably 17-year-old Finn rocking scars and a beard in the follow-up show that features more quests that occur in the world of Ooo. The show is receiving a ton of praise for balancing fan service with a compelling narrative, so if you were sad that Adventure Time was over, fret not. It looks like there are more episodes coming our way, and maybe some more clues as to what Finn and Jake were up to after the OG cartoon's finale.