What Happened to Jeff Booth? Details on the WBNS-TV Meteorologist
What happened to Jeff Booth? After he took some time away from being a meteorologist, fans are worried that he's leaving WBNS-TV.
Watching the morning news often becomes a part of many people's daily routines, as viewers find comfort in the consistency. Daily news programs typically include a rundown of the weekly weather, trending topics, and the latest in political and social news. However, when a change does come to pass, it's usually in regards to the news reporting staff. In that regard, Jeff Booth, WBNS-TV (aka Channel 10)'s meteorologist, has become a hot topic on social media.
Article continues below advertisement
Channel 10 viewers are likely familiar with Jeff, who has been working as a meteorologist for a few years. However, rumors about Jeff's employment status at the Columbus, Ohio, station has made its rounds on social media. After all, fans didn't seen him on the daily news program for a few days during July 2022. So, what happened to Jeff Booth? Here's everything that we know.
Article continues below advertisement
Jeff Booth is taking a step back from his role as meteorologist.
Family is of the utmost importance, and this is one sentiment Jeff Booth would agree with. During July 2022, viewers noticed that WBNS-TV meteorologist Jeff Booth was MIA for a few days. And while many people chalked up his absence to vacation, it appears that other issues may have been at play.
On July 24, 2022, Jeff took to his Facebook page to speak with fans about his absence on the morning news program. And unfortunately, the meteorologist announced that he's taking a step back from his duties to tend to his family.
Article continues below advertisement
"A lot of you might be wondering where I have been over the past few days," Jeff wrote on Facebook. "I'm leaving 10TV and the field of broadcasting for a while. I've enjoyed bringing you the weather every morning, but I need to step back, spend some time with the family, and get some much needed rest."
Jeff went on to thank viewers for their support and colleagues he's worked with over the years.
Article continues below advertisement
Will Jeff Booth return to WBNS-TV in the future?
It's hard to say goodbye to someone you've seen on the screen for years, and we can all agree that viewers will miss seeing Jeff on their screens sharing weather reports. But, will it truly be the last time viewers will see the meteorologist on the small screen?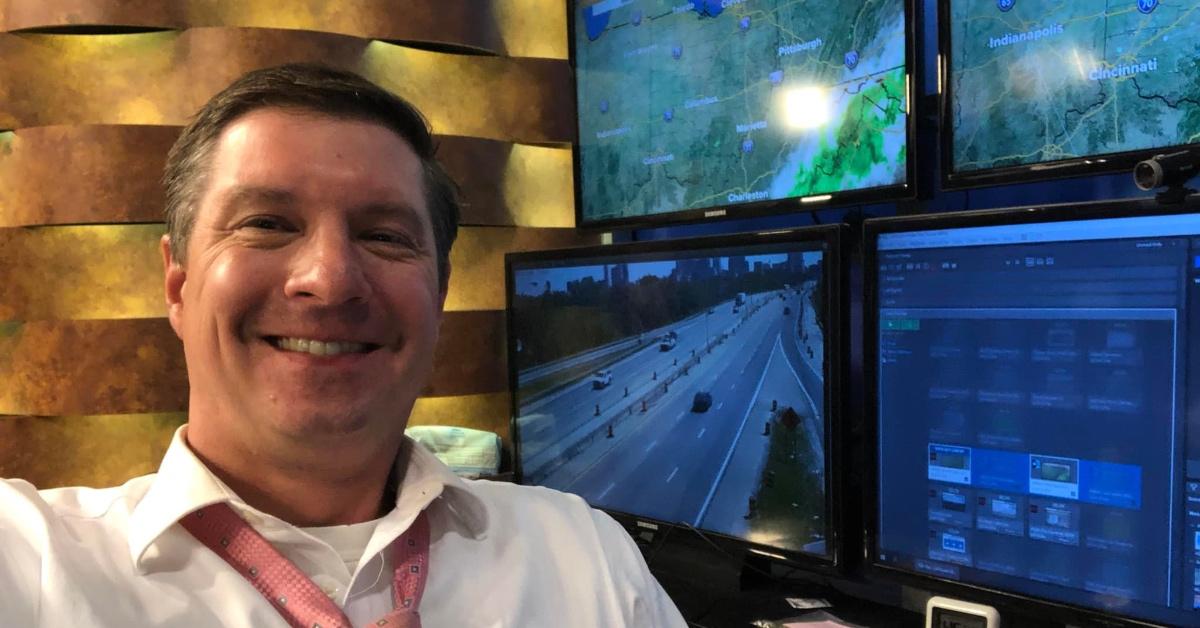 Article continues below advertisement
To be honest, there's no way to tell if Jeff will return to WBNS-TV. While it's clear that Jeff enjoyed his job, he was candid about not being sure if he'll return in his Facebook post.
"I don't know if this is goodnight or goodbye to the industry, but thanks for all the love over the years," Jeff wrote.
Judging by Jeff's response, his return can go either way. While taking a step back from broadcasting, Jeff may come to realize that he misses his job and return. On the flip side, he may find pleasure in other ventures and decide to step away for good. Only time will tell.