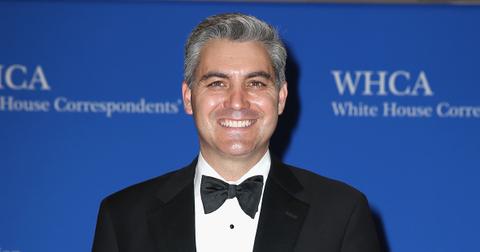 What Happened to Jim Acosta? He's No Longer CNN's White House Correspondent
By Abi Travis

Jan. 21 2021, Published 2:59 p.m. ET
Fans of CNN will undoubtedly be familiar with Jim Acosta. He's been with the network since April of 2007, but it was during former President Donald Trump's time in office that Jim really stepped into the spotlight — despite being forced out of it when he was temporarily banned from the White House in 2018.
Article continues below advertisement
Eventually, Jim's suspension was lifted and he went back to fulfilling his duties as CNN's chief White House correspondent — but recently, CNN viewers have noticed he doesn't seem to be fulfilling that role anymore. What happened?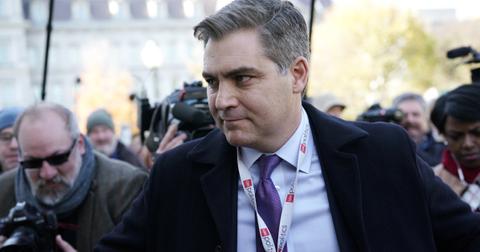 Article continues below advertisement
What happened to Jim Acosta from CNN?
There are actually a lot of answers to the question of what happened to Jim Acosta (he's been in media for nearly three decades!), but we'll start by addressing what are probably people's most immediate concerns. Why is he no longer appearing on CNN as the chief White House correspondent? Was he fired?
In short, no, he hasn't been fired — but it's true that he will no longer be the White House correspondent for CNN. On Monday, Jan. 11, 2021, the network announced some changes to the lineup which included a new job title for Jim. He will now be the chief domestic correspondent for the network, and the White House correspondent role is going to Kaitlan Collins.
Article continues below advertisement
Jim isn't just getting a new job title — he's anchoring a whole show! He'll be anchoring a weekend show on CNN, although the network has not yet announced his time slot. Jim shared the news of the move on Twitter and seemed pretty excited about the new role, calling it a "new challenge" and "the next adventure."
On to the next adventure! After eight years at WH, I'm moving into a new role as anchor on weekends and chief domestic correspondent for @CNN, a new challenge I'm very excited about. Will miss my WH colleagues. But I know they'll be great covering the Biden admin. See you soon!

— Jim Acosta (@Acosta) January 11, 2021
Article continues below advertisement
We're guessing Jim also probably won't miss being one of Trump's most frequent targets for his "fake news" attacks. Of course, it's probably pretty safe to assume that the current presidential administration will probably be treating the press quite differently from the last one, so Kaitlan Collins can also breathe a sigh of relief.
Jim Acosta isn't the only one at CNN getting a new gig.
While Jim's new role marks a big change for the former White House correspondent, he's not the only person from CNN who has to learn the ropes for a new position. Fellow journalists Abby Phillip, Dana Bash, and Pamela Brown have also been moved to anchor positions.
Article continues below advertisement
I'm so thrilled to be taking the reins of Inside Politics Sunday from my friend and colleague @JohnKingCNN starting on January 24th. Could not be more proud to be joining this incredible @CNN franchise! https://t.co/odlIvfxUiK

— Abby D. Phillip (@abbydphillip) January 11, 2021
Abby is taking over as the anchor for Inside Politics Sunday (replacing John King, who will continue acting as the weekday anchor). Dana is replacing Jake Tapper and becoming the co-anchor of State of the Union. Pamela will also be a weekend anchor like Jim. (And don't worry about Jake Tapper — he'll now be the network's "lead anchor for all major Washington events.")
The changes at CNN will start going into effect starting Jan. 24, 2021, so don't be surprised when a familiar face is replaced — or you see that same familiar face on a new show! We have a feeling more changes to the news and how it's presented may be in store. Time will tell!