AEW Star Jon Moxley Is in Rehab and His Wife Is Thanking Fans for Their Support
AEW star Jon Moxley has been getting all kinds of support from the wrestling world. But what happened to him? Will he still be able to wrestle?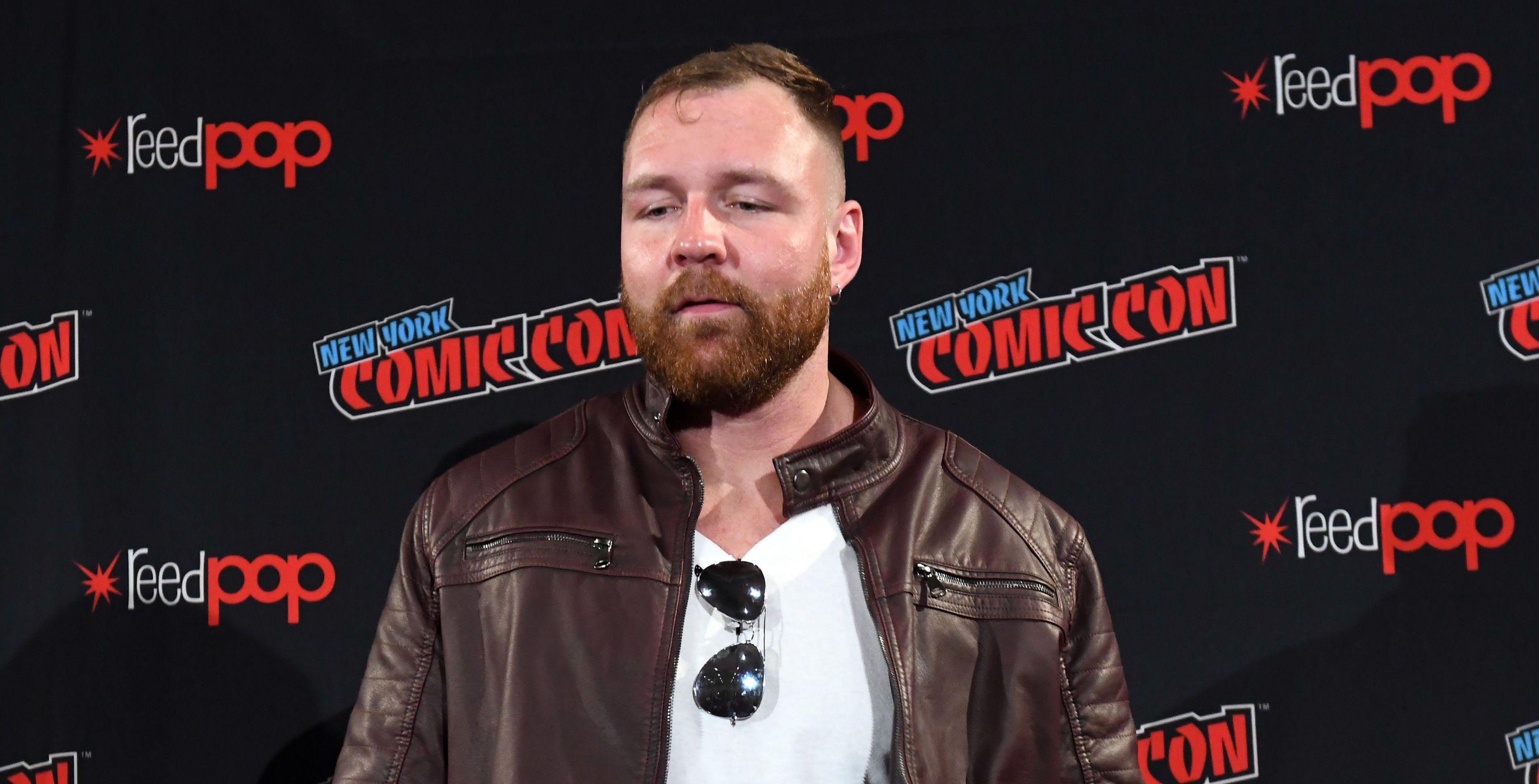 All Elite Wrestling star David Good, better known by his stage name Jon Moxley, has been wrestling for years. He was in the WWE from 2012 to 2019 under the name Dean Ambrose. And now he's a part of AEW: Rampage, AEW Dark: Elevation, and AEW: Dynamite. According to The Sun, he's been in the ring since 2004 and is now an eight-time world champion.
Article continues below advertisement
But there has been some news about Jon that has some fans concerned and throwing their support behind him. What happened to Jon Moxley? And why is his wife thanking fans for their kind words? He made a huge life decision and is now getting the help he needs.
Article continues below advertisement
What happened to Jon Moxley?
AEW founder Tony Khan announced via Twitter on Nov. 2, 2021, that Jon went to rehab. "Jon Moxley has allowed me to share with you that he is entering an inpatient alcohol treatment program," the tweet says. "Jon is a beloved member of the AEW family. We all stand with him and Renée, and all of his family and friends, as he shifts his focus to recovery."
In follow-up tweets, Tony said that he's proud to call Jon a friend and he is excited for Jon to return to the sport he loves. He also thanked fans for respecting Jon's privacy.
As of now, it's not clear when Jon will return to the ring.
Article continues below advertisement
Jon Moxley's wife is thanking fans for their support.
Jon's wife, Renée Paquette, has also been thanking fans for all the kind words they've been sending her way since the news was announced. "Thanks for this outpouring of support," she tweeted on Nov. 3. "Jon is every bit of the badass we all know him to be. I couldn't be more proud of him for getting to proper help he needs, and being given the space to put his health first. Couldn't possibly love this man more."
Jon and Renée got married back in 2017 after having started dating back in 2013. She used to be a broadcaster and presenter in the WWE under the name Renée Young and now hosts a podcast called Oral Sessions With Renée Paquette. In June 2021, the couple welcomed their daughter named Nora Murphy Good.
Article continues below advertisement
The news of Jon going into rehab comes right after the release of his autobiography, MOX. In October 2021, he beat Dark Order to advance in the AEW World Title Eliminator Tournament. The Sun says that he was supposed to face off against more wrestlers later on in November. Now, it's unclear how things will move forward or who will replace him.
If you or someone you know needs help or support with substance use, please call the SAMHSA National Helpline at 1-800-662-4357.