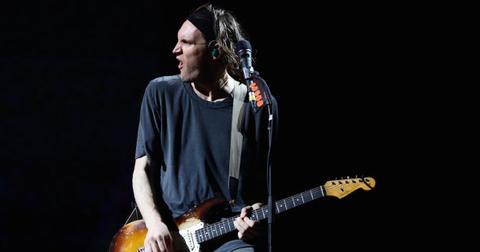 Red Hot Chili Peppers Dropped Josh Klinghoffer and Brought Back This OG Member
By Lizzy Rosenberg
On Sunday, Dec. 15, The Red Hot Chili Peppers announced some pretty ground-breaking news: after over 10 full years, the Grammy Award-winning rock band would be bringing back their original guitarist, John Frusciante. However, it meant they would be dropping their current guitar player.
So longtime fans can't help but wonder: what happened to Josh Klinghoffer, the current Red Hot Chili Peppers' guitarist? This is everything we know regarding the brand's latest and greatest decision.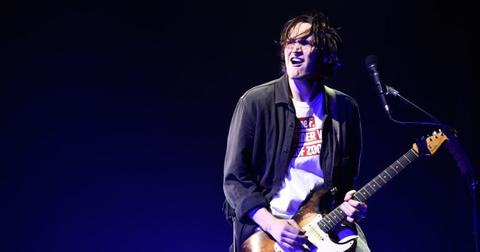 We know one thing for certain: there were no hard feelings.
Like I said, the band announced this major change on Instagram on Sunday, Dec. 15, saying they were parting ways with Josh. The post reiterated there was no bad blood, and continued to praise him for all his work, ultimately sending him off with all of the love in the world.
The post, a paragraph of text on a black background, reads:
"The Red Hot Chili Peppers announce that we are parting ways with our guitarist of the past ten years, Josh Klinghoffer. Josh is a beautiful musician who we respect and love. We are deeply grateful for our time with him, and the countless gifts he shared with us."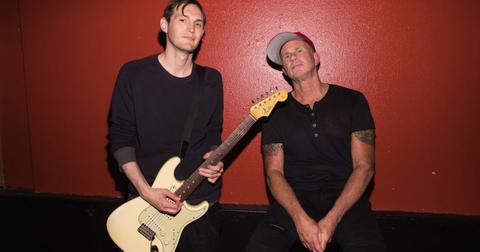 But they're bringing back an OG member — John Frusciante!
The Red Hot Chili Peppers proceeded to announce that the group's original guitarist, John Frusciante, is rejoining the group for the third time ever, according to Rolling Stone, and ultimately replacing Josh. Say what?
Yep, you heard it loud and clear. The post continued: "we also announce, with great excitement and full hearts, that John Frusciante is rejoining our group. Thank you."
Check out the juicy post in its entirety, below.
So really, why is Josh leaving?
The band did not explicitly explain why Josh ultimately decided to throw in the towel, and the group has not yet spoken out about the major change beyond their Instagram post.
Fans, however, are taking to Twitter to express their grateful feelings towards the famous guitarist, saying that his work and dedication to Red Hot Chili Peppers has been greatly appreciated. Check out what they had to say in the tweets, below.
However, fans are seriously looking forward to John's return.
Like I said, this is John's third stint with the band — according to Radio X, he joined the band at age 18 in 1988, after Hillel Slovak passed away. John then left the band in 1992 to recover from an apparent heroin addiction, and rejoined in 1998, to release "Californication" and "By The Way."
He left again in 2009, however, because of a desire to pursue other interests. So it comes as a surprise that he's decided to rejoin for the third time 10 years later. Like I said, though, fans are going wild over his latest return. Check out what they had to say about it, below.
Hopefully all is well with Josh, but we're thrilled John is returning to the band, once again. Now, I'm just looking forward to a new album — fingers crossed!