Jubal Flagg Quit 'Brooke & Jubal' — Fans Suspect That the Move Involved Some Drama
Jubal Flagg has been the host of 'Brooke & Jubal' since its launch in 2011. He announced his abrupt departure on April 11, 2020. What happened?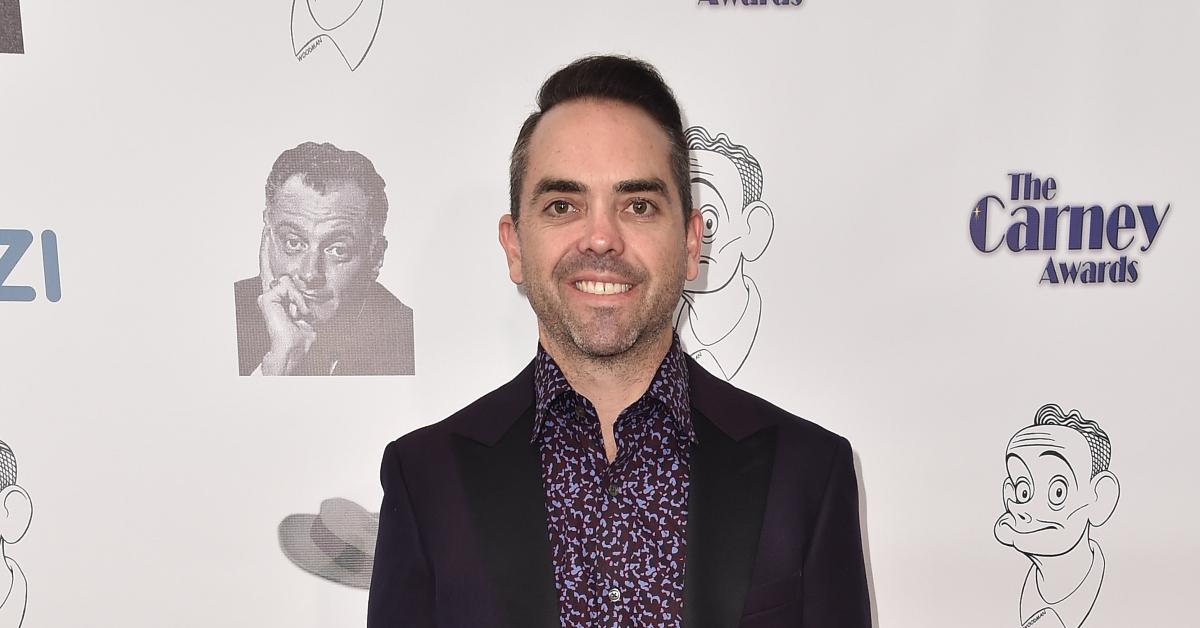 Jubal Fresh (aka Jubal Flagg) announced his departure from Brooke & Jubal In The Morning on April 11, after nine years spent working on the popular radio show.
The YouTuber, comedian, and podcaster has been absent from the program since the beginning of 2020. According to some fans, his disappearance and eventual exit had to do with a rift between him and the producers. We investigate: What happened to Jubal?
Article continues below advertisement
So, what happened to Jubal Flagg?
Jubal sent out several tweets shortly after his last episode aired on April 11. As he emphasized, he left the show on good terms, and he wants to return to the world of broadcasting in the foreseeable future.
"Definitely all love between me and all the radio stations," he tweeted.
"I'll be back on the radio too. No worries. I mean some people should worry, but not the people who enjoyed listening to me," he responded to a fan.
"No worries, you'll find me again. Maybe sooner than you think," he emphasized in another tweet.
Article continues below advertisement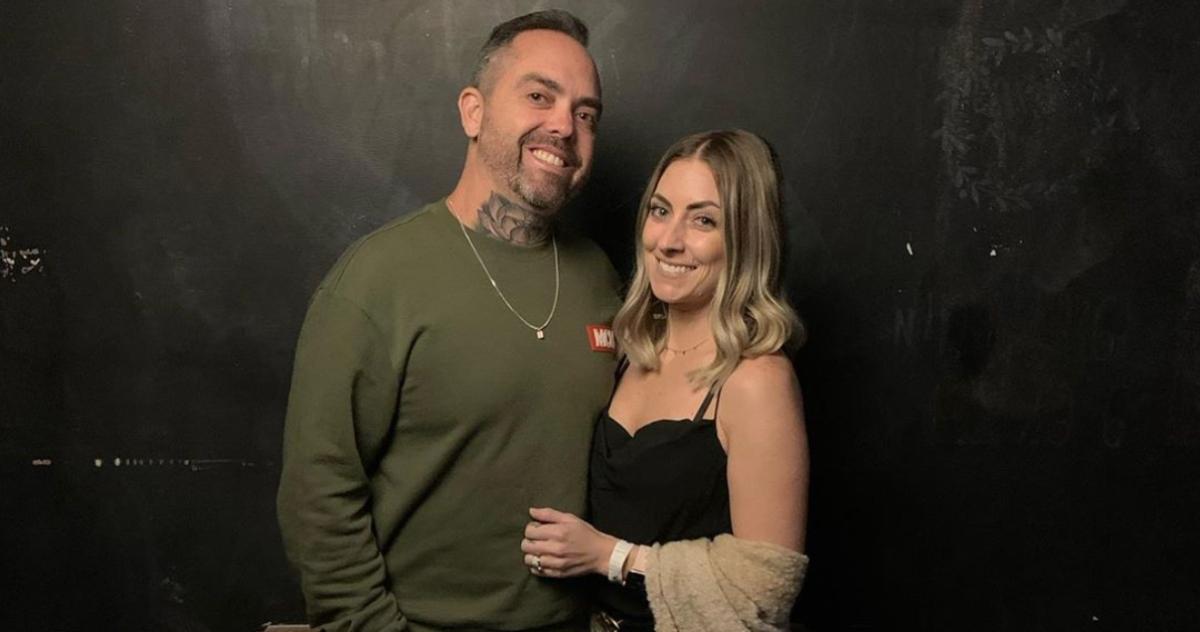 However, not everyone is convinced that he left the show on good terms. As an article by Radio + Television Business Report reveals, Jubal practically vanished from the program in early 2020. According to the outlet, this might have had to do with creative differences between him and one of the newly appointed producers.
Article continues below advertisement
As the outlet reveals, assistant producer Jeff Dubow was promoted to the role of executive producer on Dec. 10, 2019, shortly before Jubal vanished from the program. According to RBR, there's a chance that he and Jeff didn't see eye to eye on important matters.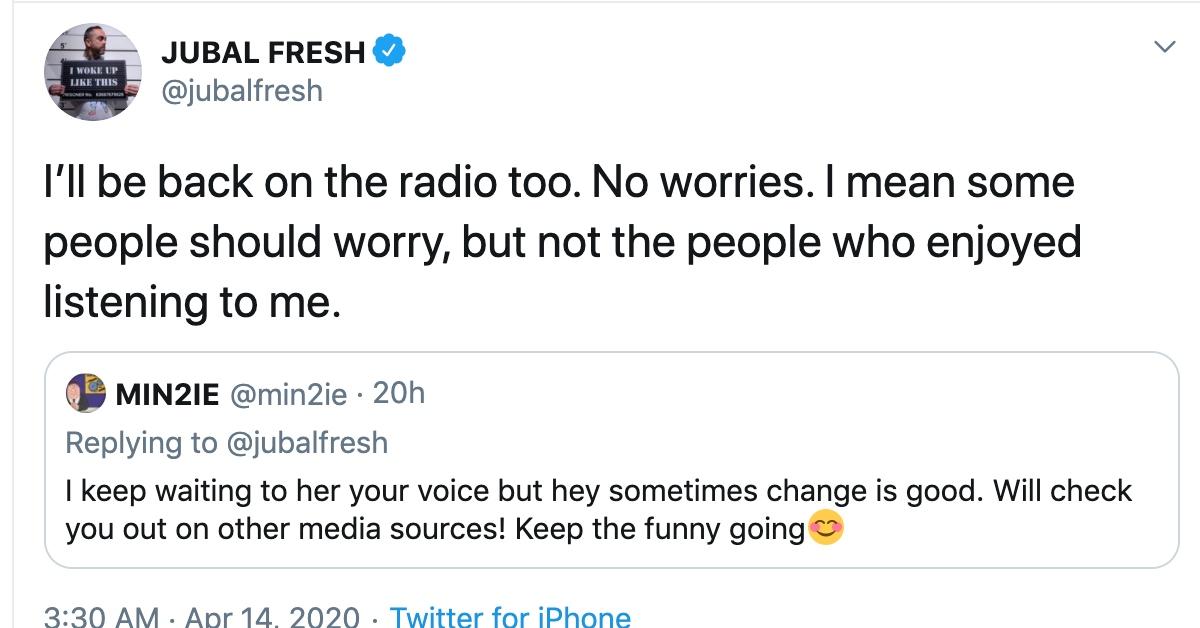 Article continues below advertisement
In addition to his work as a radio show host, Jubal runs a successful YouTube channel under his own name, and a podcast series, Fresh Till Death. It's understood that he will be focusing on his career as a podcaster for the time being.
Jubal's departure brought about some rapid changes for 'Brooke & Jubal.'
The title of the show was changed from Brooke & Jubal in the Morning to Brooke and Jeffrey in the Morning. Jeffrey Dubow (aka Young Jeffrey) was announced as the new show host.
"We're very excited about the new show," wrote Scott Mahalick in a press release.
"It is always our highest priority to provide outstanding and engaging entertainment for our listeners," the Hubbard Radio Seattle interim market manager added.
Article continues below advertisement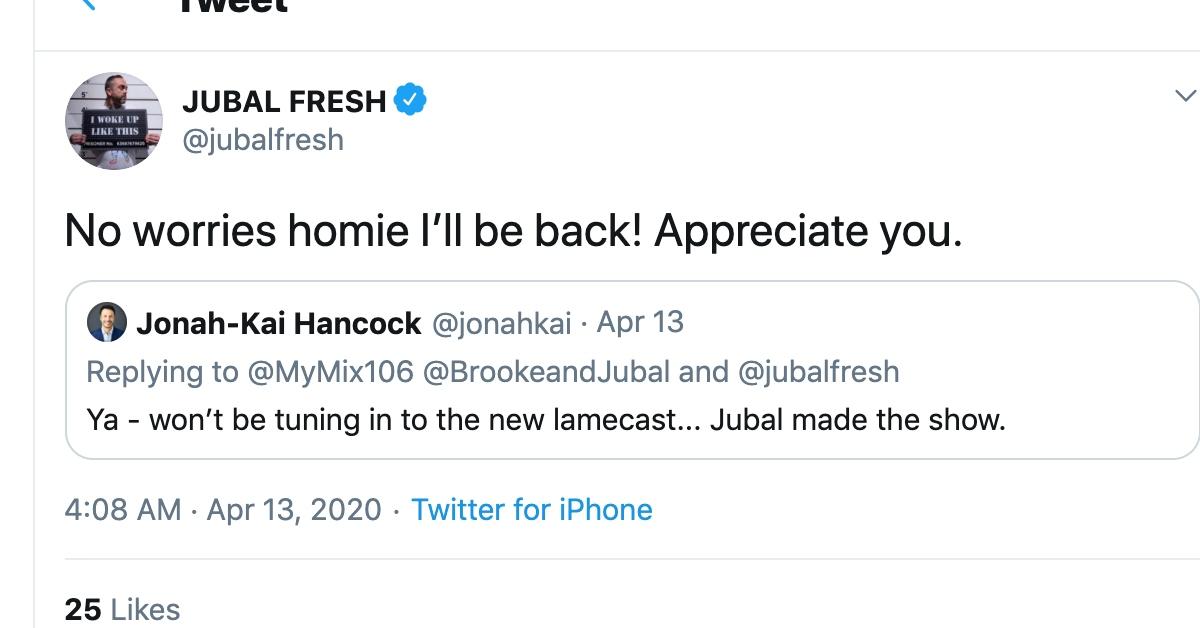 Brooke & Jubal features comical segments like "Phone Tap," "Second Date," or "Loser Line." The hosts regularly poke fun of mundane scenarios. A previous segment revolved around a pregnant woman who causes a great stir by proudly showcasing her first ultrasound scan at the office one too many times ("Phone Tap: Stop With the Baby Stuff"). Another assessed the miraculous effect a tedious date can have on a person's imagination ("Second Date: Michelle and Dillon").
Brooke & Jubal is syndicated by Hubbard Radio and Premiere Networks. It is available in 50 cities nationwide.