WWE Fans Are Concerned for Kairi Sane's Well-Being After 'RAW' Injury
The WWE's Kairi Sane has been a hit with fans, which is why so many people want to know what happened to the star following a match with Nia Jax.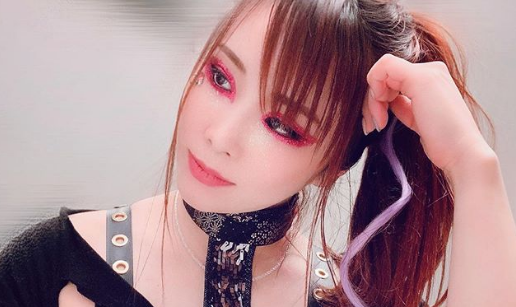 The WWE has been looking to the land of the Rising Sun in recent years to bolster its roster of superstars, especially when it comes to the women's division. Asuka and Io Shirai are some of the hottest prospects in the organization: both of them are currently holding title gold in RAW and NXT. Another top Japanese prospect, Kairi Sane, is resonating with pro-wrestling fans — but what happened to her?
Article continues below advertisement
Kairi Sane sustained an injury during a match with Nia Jax.
In a RAW contest that took place between the two superstars on June 1, 2020, Kairi Sane and Nia Jax took the action outside of the ring, as is par for the course when things start to heat up between competitors. A constantly "weaponized" fixture of these out-of-ring pugilistic excursions is steel chairs. We've seen it countless times before: one wrestler will take their opponent and toss them into the stairs.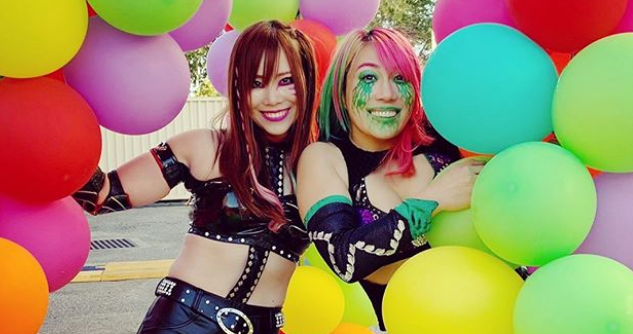 Article continues below advertisement
However, even the most "routine" of staged attacks can go awry at any given moment, and Kairi Sane unfortunately experienced this firsthand when the botched maneuver sent her head crashing into the steel steps at the wrong angle, causing a nasty gash on her head. Since many RAW segments are taped in advance thanks to the COVID-19 pandemic, viewers at home didn't see the mess-up that injured the 31-year-old phenom.
This caused an uproar from fans, who began labeling the 6-foot, 272-pound Nia Jax as careless and dangerous to work with, but is this really the case? It's no secret that the WWE is "sports entertainment," with matches having a fixed outcome. I personally like to refer to professional wrestling as a combat soap opera, with some performers fulfilling their mic duties better than their in-ring obligations.
Article continues below advertisement
Is Nia Jax a bad in-ring performance fighter, however? According to Kairi Sane, however, the blame is entirely on her. This isn't a surprising take from the wrestler as she's known for being exceedingly humble and hard-working, taking the onus of match decisions entirely on her shoulders.
According to Tom Colohue and Korey Gunz on their Dropkick Discussions podcast, the steel stairs "incident" was nothing more than an accident.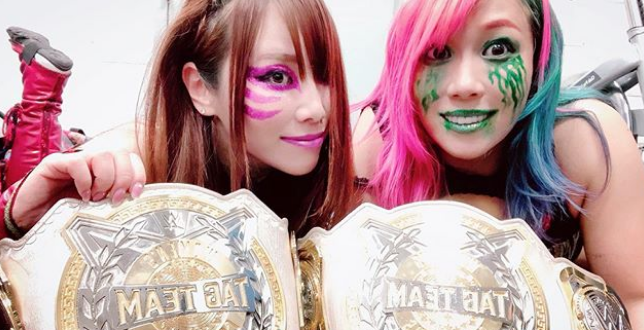 Article continues below advertisement
Tom said, "Last I heard, the WWE aren't viewing this as anything but an accident. There are some people upset in the locker room; however, the WWE management are still quite [sic] even here. Kairi Sane accepted culpability, but to be honest, she has a history of accepting blame, whether it's her fault or not. She is very humble. To my knowledge, there were discussions backstage where Kairi Sane did say, 'No, it was me.' However, what happens next? We'll have to see."
It also doesn't help matters for Nia Jax that she has a reputation of being a "dangerous worker." Bryan Alvarez on Wrestling Observer Radio has said he received a text message from an anonymous WWE Superstar that Nia needs to be fired, stating the injury against Kairi was "1000% Nia's fault" and that Nia is "dangerous" and must be let go before she "cripples or kill somebody."
Article continues below advertisement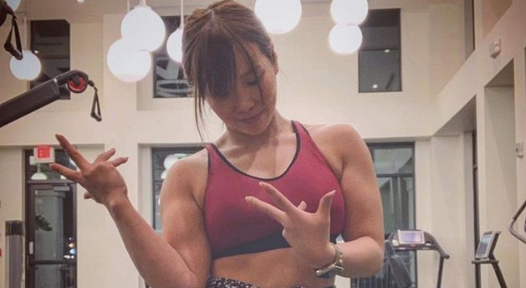 Has Kairi Sane been released from the WWE? Why is she departing the organization?
Fans also speculate that her injury with Nia may have something to do with her leaving the WWE, but as of now, no one really knows why she's gone. She debuted the news on Twitter, gushing about her time with the WWE and all of the people she had the privilege of working with.
"I was able to accomplish so much in the last three years, but it wasn't because of my ability or my strength."
Article continues below advertisement
She continued, "It was because of all of the constant, warm support from the fans. I am so thankful I could meet you all. Thank you from the bottom of my heart, Kairi Sane."
Article continues below advertisement
What's next for Kairi? It's difficult to say, but at 31 years old, she's certainly in her prime and could probably secure a fat contract with the AEW, or maybe she's making the transition into acting?