TikTok Influencer Kathy Vu Was Arrested in Connection With a Double Homicide
TikTok influencer Kathy Vu was placed on house arrest in connection with a double homicide. Here's what we know about the situation.
Before her TikTok was deleted, Houston-based social media influencer Kathy Vu curated a world bathed in pastels. She had a penchant for pink and Hello Kitty, and even had an actual kitten that could double as a live-action version of the popular animated character. Vu appeared to traffic in inspirational content that included but was not limited to working out, home decor, and relationship advice. Unfortunately, Vu didn't take her own suggestions.
Article continues below advertisement
In March 2023 Vu was arrested in connection with the murders of two men and was charged with "attempting to tamper with evidence by purchasing tools to clean up the crime scene," per VnExpress International. As of this writing, the 23-year-old is on house arrest while her boyfriend and his friend have been charged with capital murder.
So, what happened to TikToker Kathy Vu? Here's what we know.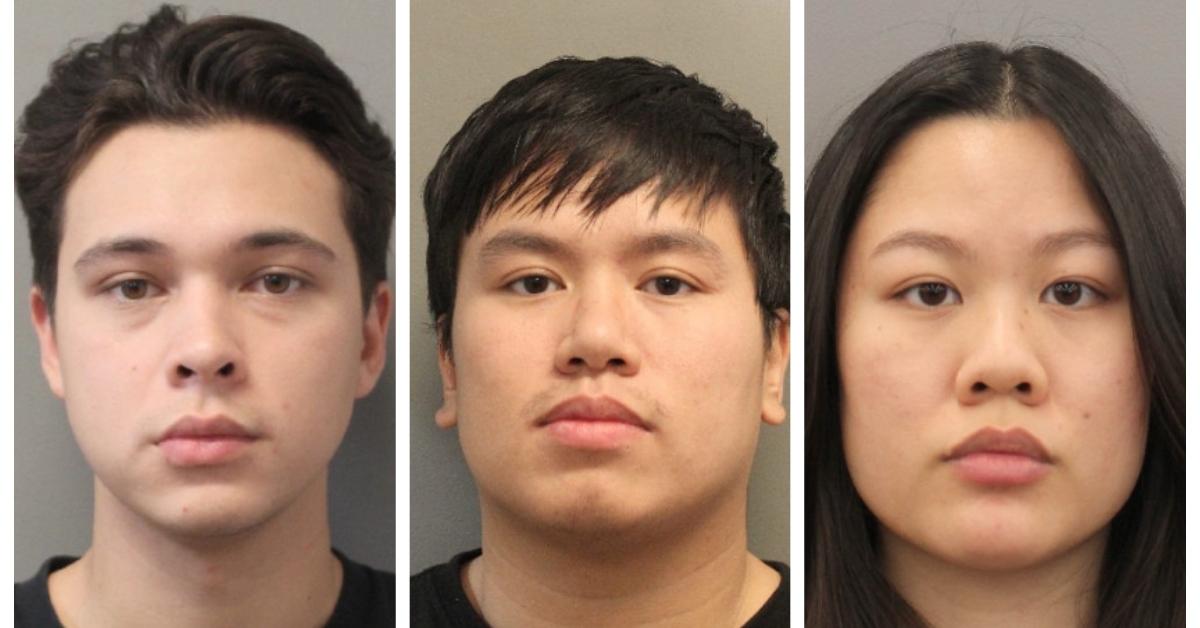 Article continues below advertisement
What happened to Kathy Vu? TikTok has the receipts.
The @kathyvuarchives TikTok account has been monitoring the situation with Vu and managed to snag some of her videos before her account disappeared. In one particular video, Vu is showing off a laptop her boyfriend Polie Phan bought the day of the murders. Although Vu is not being accused of participating in said murders, she is being charged with aiding in the cleanup.
According to a police report obtained by @kathyvuarchives, Vu purchased Hefty trash bags, Clorox Bleach spray, hydrogen peroxide spray, and hydrogen peroxide from a local HEB the evening of the murders. Authorities also found suspicious texts between Phan and Vu from that day. In one, Phan is asking Vu to lock her garage. Later she texts him, "Everything's in my trunk."
Article continues below advertisement
The report also states that police believe Phan and Vu were in communication "before, during, and after the capital murder in preparation for utilizing her garage and luring" one of the victims into it in order to commit murder. They also believe the items she purchased were used to clean up after the fact. As of the time of this writing, Vu is out on bond and is on 24-hour house arrest.
Article continues below advertisement
What happened to Dana Ryssdal and James Gerald Martin III? And where are Polie Phan and Kathy Vu now?
This all started Jan. 27, 2023, when Houston Police were called to a house for a welfare check by a neighbor who heard the occupant's dog barking all night long. This neighbor also noted the occupant's car had been left running in the garage and when they looked into a window, they saw blood in the house.
When police entered the home they found the body of 35-year-old Dana Ryssdal along with "several cardboard boxes filled with marijuana packaged in airtight wrapping," reported Click2Houston. It was initially believed that Ryssdal was robbed until authorities ascertained that Ryssdal and his business partner were "commercial marijuana farmers who operated a legal dispensary in southern Oregon," who were owed money by Phan.
Article continues below advertisement
Ryssdal's white Ram 3500 pickup was missing but the Prius that was still running in the garage belonged to his business partner James Gerald Martin III. His body would later be discovered in the trunk while Ryssdal's truck would be found three days later. Both men had multiple gunshot wounds.
Through an extensive investigation, police identified Polie Phan and Jaiden Nguyen as suspects who had both fled to Vietnam. They were extradited back to the United States and, along with Vu, are currently awaiting trial. While being interrogated by police, Vu said "Martin had made threats against several people, including her boyfriend, over a debt of $40,000 from a drug deal that did not go according to plan," per VnExpress International. She indicated that if anything had happened, it was probably in self-defense.