Katie Beers, Who Was Held Captive at Age 10, Discusses Cleo Smith's Kidnapping
Katie Beers was found alive after being abducted be a neighbor in 1993. Here's how she was found and how it relates to Cleo Smith's vanishing.
The world rejoiced on Nov. 3, 2021 as Cleo Smith, a 4-year-old girl from Australia, was found safe after vanishing from a campsite 18 days prior. Police found her unharmed after they broke into an empty house in Carnarvon, West Australia, the town where she and her family resided.
Article continues below advertisement
Terence Kelly, a 36-year-old man who has no known connection to Cleo or her family, was charged with her abduction. As police continue to investigate, many are celebrating the news of Cleo's safe return home. But for former kidnapping victims, it also stirs up emotions regarding their own experiences. Keep reading to learn about Katie Beers, whose 1993 abduction was very similar to Cleo's.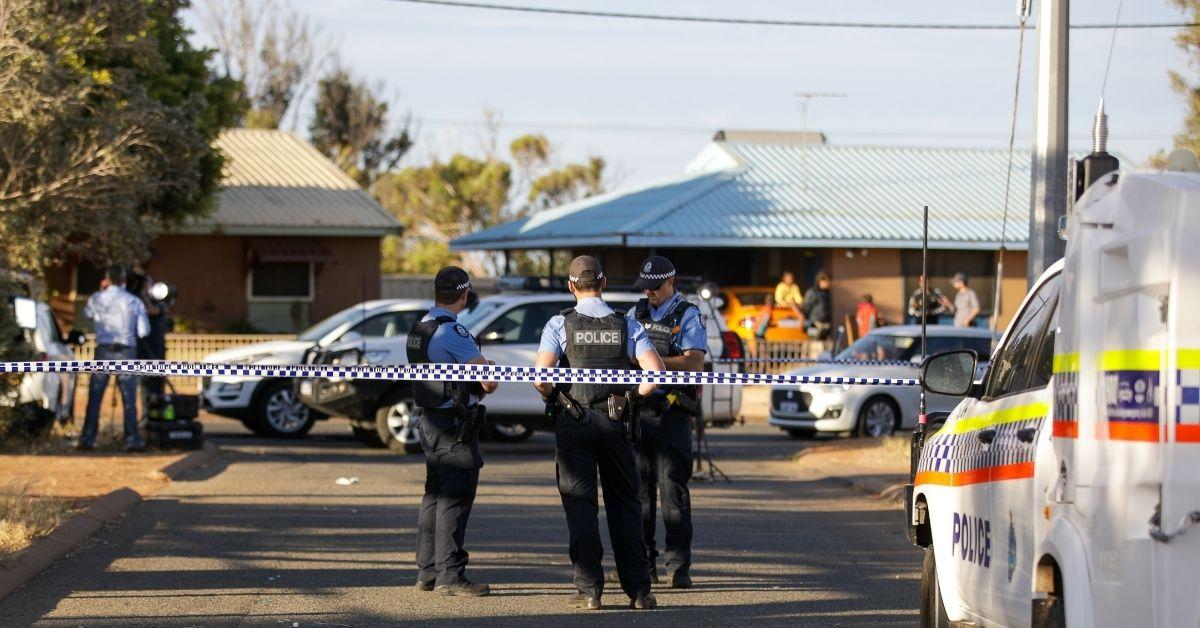 Article continues below advertisement
Katie Beers speaks out about her own abduction as well as Cleo Smith's.
In response to Cleo's rescue, Inside Edition interviewed Katie Beers, now 33, who was also kidnapped as a young girl. "My God, how devastating for her [and] her family, but [I'm] so grateful that she had a happy ending," Beers said in a live interview. She explained how remaining hopeful in a harrowing situation is crucial for survival.
Beers reflected on when she was kidnapped at age 10. "I was able to watch the news, I understood a little bit of what was going on in the outside world," she explained. "And I've always said that if the media stopped reporting on my story I think I might have given up hope, and then that might have made me think that my family had given up hope that I would ever be found."
As Beers summed it up, "Once you turn to being negative, you're not going to be able to survive."
Article continues below advertisement
So, what exactly happened to Katie Beers?
Katie Beers was kidnapped in late 1992 and held captive for 17 days in a soundproof underground bunker that her kidnapper had built beneath in his Bay Shore, Long Island home.
It all started on Dec. 28, 1992 when neighbor John Esposito lured Beers into his house. He promised her birthday presents, as she was turning 10 years old two days later, on Dec. 30.
Article continues below advertisement
Once inside his home, Beers was confined to a 6-foot-by-7-foot basement bunker that was concealed by a 200-pound trap door. It contained nothing but a toilet, a television set (which is how she kept up with the news), a mattress, and chains that were used to restrain her. When she got the chance, Beers left a message on her godmother's answering machine saying that she'd been kidnapped by a man with a knife.
Article continues below advertisement
Beers also started playing mind games with Esposito and began badgering him with questions about the future. She asked him how she would go to school, work, and get married. It's unclear if her constant probing worked, but he did turn himself in 17 days later. Esposito pleaded guilty and was sentenced to 15 years to life for her kidnapping. However, as Beers later revealed, Esposito had also raped her during her captivity. He passed away behind bars in 2013 and was never charged for that.
Where is Katie Beers now?
After Beers was found alive in Esposito's basement, the authorities intervened in her life and placed her in foster care. As it turns out, Katie had a rough upbringing. Her biological mother had neglected her, so she lived with her godmother and her godmother's husband, who had sexually and physically abused her. That being said, Beers was eventually placed in a comfortable East Hampton home with two doting parents and four siblings.
Article continues below advertisement
For years, she remained silent about the tragedy, but on the 20th anniversary of her kidnapping, she compiled her experiences into the book Buried Memories: Katie Beers' Story, which she co-wrote with reporter Carolyn Gusoff. Beers currently lives in Pennslyvania with her husband and two kids.