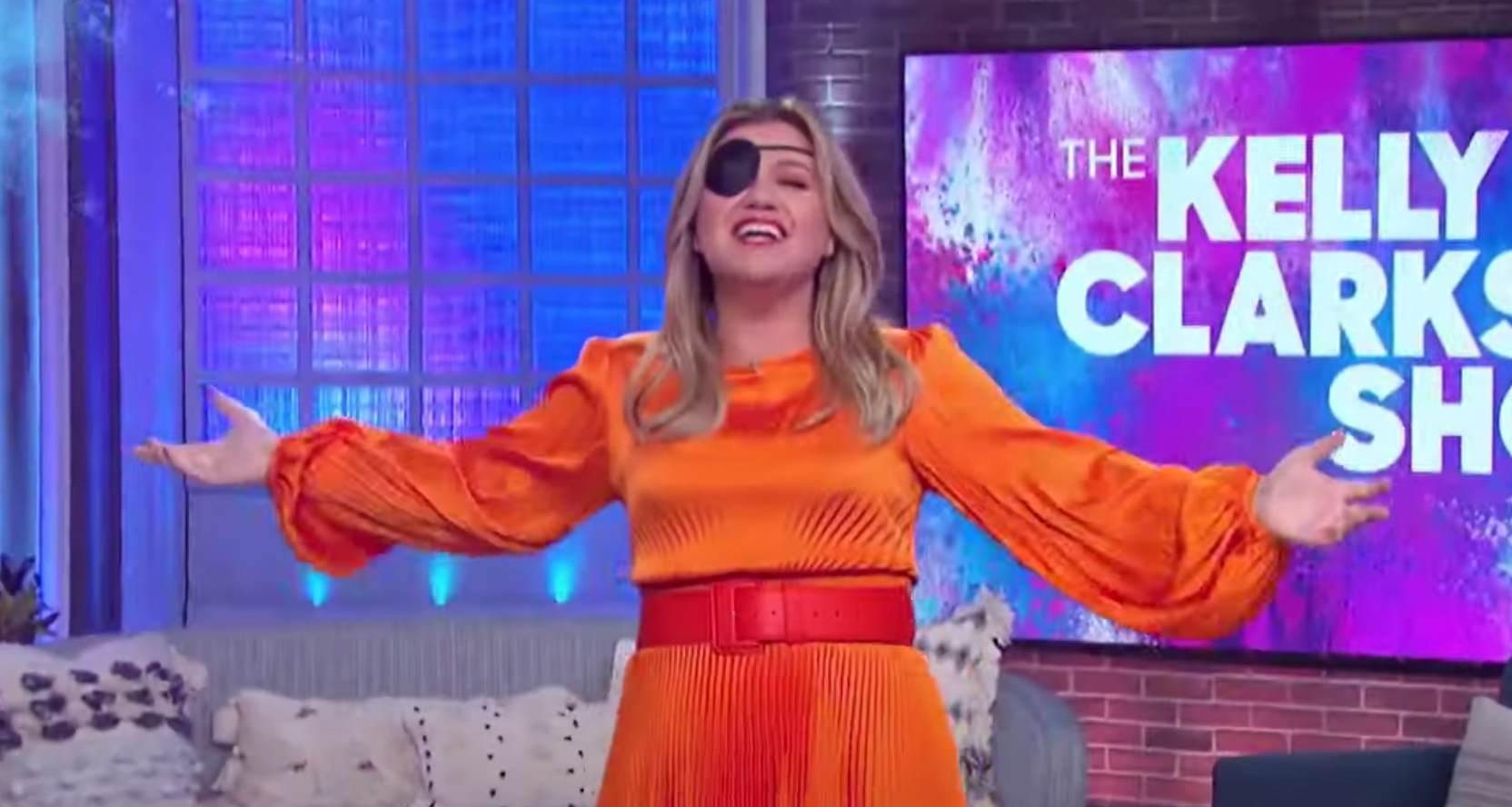 Fans Are Concerned About Kelly Clarkson's Eye Because She Was Wearing an Eye Patch
A sneak peek of The Kelly Clarkson Show Season 2 hit YouTube on September 15, and fans immediately noticed something was very amiss: Kelly promoted the new season while wearing an eye patch.
The American Idol star addressed it in the most Kelly Clarkson way, ever, saying, "Yes, I am in an eye patch. How much more Kelly can I get?"
Article continues below advertisement
Another clip shows her with Dennis Quaid, and she tells him, "Usually I don't look like a pirate," to which he responded, "You're the most beautiful pirate I've ever seen." Which is true.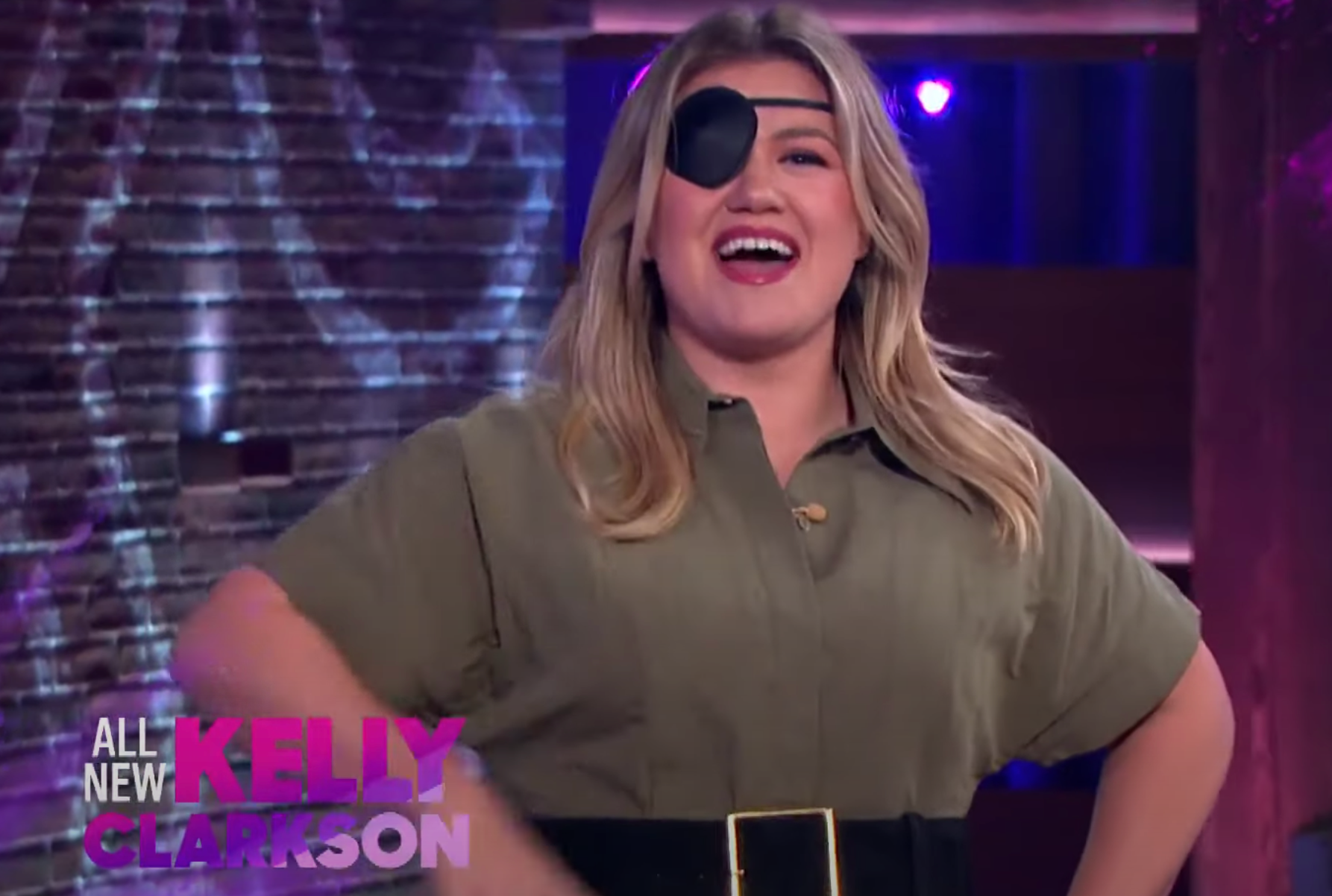 Article continues below advertisement
Fans responded to the video on YouTube with concern. "I love Kelly, I wonder what's wrong with her eye," one person commented. "Why is [Kelly] wearing an eye patch? I hope her eye is alright," someone else wrote. "Has something terrible happened with her eye? Can anybody explain?" wrote a third commenter.

Article continues below advertisement


Article continues below advertisement
But really, what happened to Kelly Clarkson's eye?
According to YouTubers, Kelly might have just been dealing with an eye infection when filming the Season 2 promo. And it looks like her eye is back to normal, since she interviewed with Willie Geist, the host of Sunday TODAY on NBC, on September 12, and was most recently on the TODAY show on September 14. If Kelly did have an eye infection, she most likely had it in the beginning of September, which is when Deadline reports she was filming episodes for the show.
Article continues below advertisement
It's unclear if YouTubers are assuming Kelly just had an infection, or if Kelly addressed her eyepatch on an IG Story at some point. People seem pretty convinced it was an eye infection, though. Regardless, the talk show host and singer seems to be totally healthy and fine now.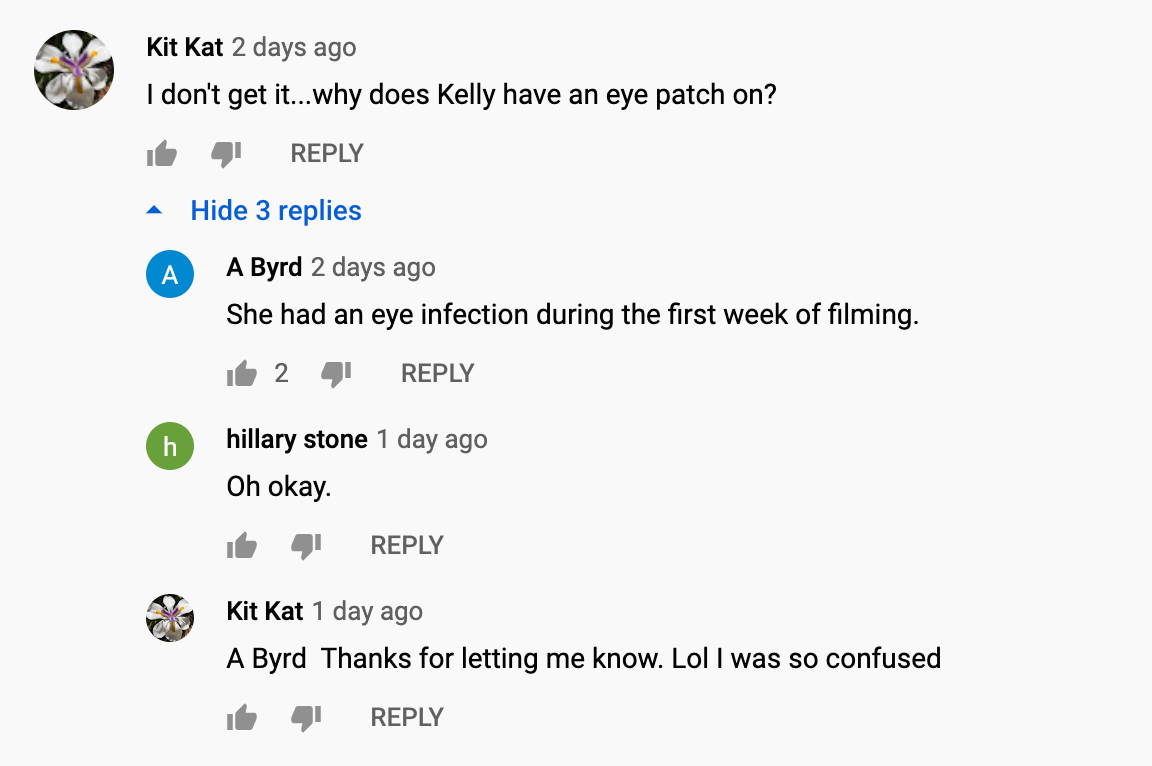 Article continues below advertisement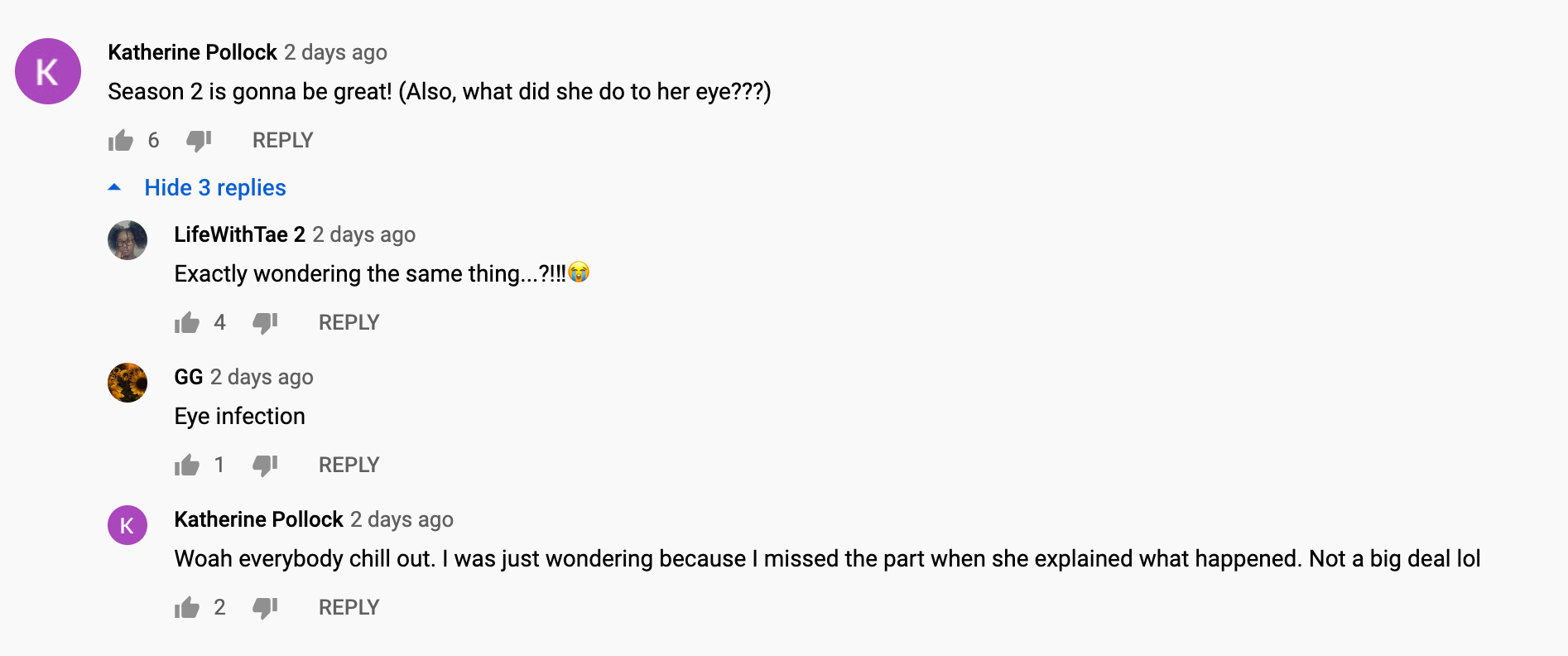 Article continues below advertisement
Kelly's definitely has a rough 2020. Aside from, ya know, the pandemic, she and her husband of seven years announced they were getting a divorce back in June. "You can ask anyone that's gone through divorce — I don't think anyone expects it. You see yourself growing old with someone and then life has a different path. And it's so hard on everyone," Kelly told Hoda Kotb on the Today show on Monday (in which she appeared sans eye patch).
Article continues below advertisement
Talking to Willie Geist, she admitted, "I mean, it's no secret. My life has been a little bit of a dumpster. Personally, it's been a little hard the last couple months." She added, "I've been talking to friends that have been through divorce. I don't know how people go through that without having some kind of outlet because it is the worst thing ever for everyone involved." They have two children together: River Rose (6), and Remington (4).
We're glad Kelly is okay, health-wise. Emotion-wise, we're sure she's going through a lot right now. And we'll probably get snippets of that in the new season of The Kelly Clarkson Show, which premieres September 21. We'll also be getting five extra episodes leading up to the premiere as a countdown of sorts (which started started September 14). Per Deadline, the season will be aired in front of a live (yet virtual) audience.