Letgo and OfferUp Merged Overnight, and Some Users Are *Not* Happy
OfferUp acquired letgo in March 2020, and the merge is now officially complete. It looks like things could have gone a little bit smoother, though.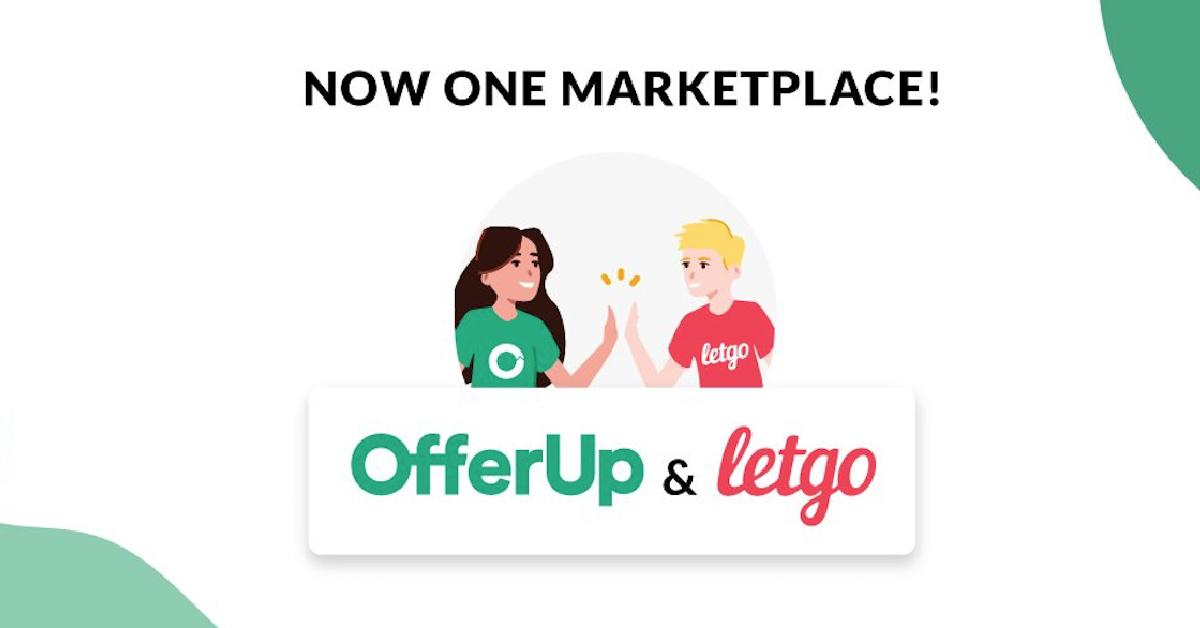 Most of us have more than a few things we no longer really need taking up space in our homes. Luckily, we're living in a futuristic time where rehoming those things — and not simply dumping them in a landfill — is actually quite easy to do. Thanks to the internet and apps like letgo, you can easily buy and sell used stuff right from your phone.
Article continues below advertisement
At least, you could do that until recently. Now, the letgo app has suddenly disappeared from the App store, and people who regularly use it are (understandably!) not happy. What happened to the letgo app? Here's what we know.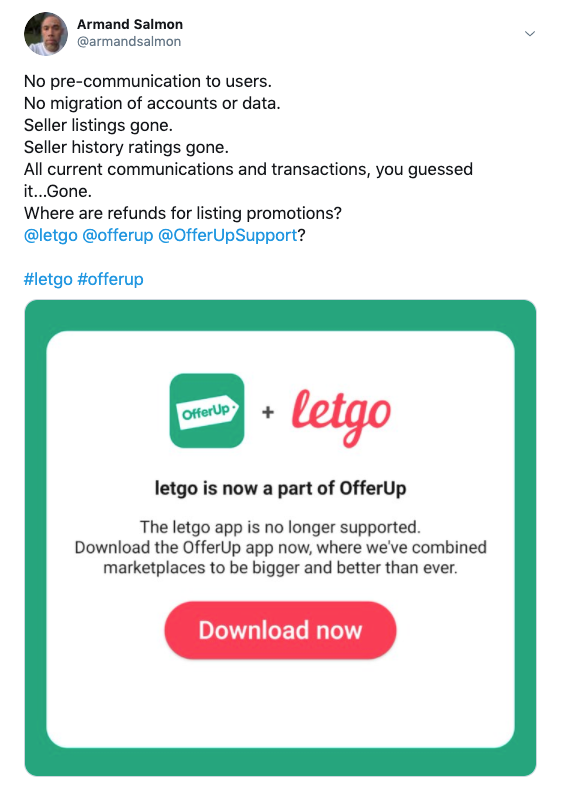 Article continues below advertisement
What happened to the letgo app?
Yes, it's true. Letgo is no longer available. Not in the form you may have already known, at least. The popular marketplace app has, in fact, been acquired by OfferUp (another online marketplace). Some letgo users have complained that there was no notice given of this merger, although that doesn't appear to be the case.
Back in March 2020, OfferUp CEO Nick Huzar announced that OfferUp and letgo would be merging "to create a combined US marketplace with more than 20 million monthly active users." (To be fair to anyone who missed the news, we all kind of had a lot on our plates in March 2020, so this kind of news may definitely have slipped past your radar.)
Article continues below advertisement
"My vision for OfferUp has always been to build a company that helps people connect and prosper," Nick wrote. "Bringing together the strengths and resources of OfferUp and letgo is an incredible opportunity that will help us reach our goal of creating the largest, simplest, and most trustworthy marketplace for local buyers and sellers."
Article continues below advertisement
As of Aug. 31, it appears as though the merger between letgo and OfferUp is officially complete — but it hasn't been a completely smooth transition for all users. Although the merger was technically announced months ago, it seems as though the actual merge pretty much happened overnight, leaving a lot of letgo users feeling they were left in the lurch.
Letgo users who were in the midst of transactions were suddenly unable to communicate with buyers or sellers, and their seller ratings and listings completely disappeared. Luckily, it looks like letgo and OfferUp have set up legacy.letgo.com so that sellers can complete transactions that were taking place before the "surprise" merge — but sellers should be aware that they only have through Sept. 21 to complete those transactions!
Article continues below advertisement
The merger is also bad news for Canadian letgo users, as OfferUp is only available to U.S. residents. Unfortunately, Canadian users will no longer be able to use letgo/OfferUp to buy and sell their items. (Canadian sellers can use the legacy site to complete their mid-merge transactions, though.)
All things considered, it seems as though many users feel like the letgo/OfferUp merger could have gone a lot more smoothly. Hopefully, things will all work out for the best and people will be able to adjust to the new interface and platform. Otherwise, it might be time to move on to trust ol' Craigslist.