Lofi Girl Has Something up Their Sleeve
YouTube's favorite anime Japanese Lofi Girl who loves to sit there with her cat and play us music has gone missing. What happened? Let's find out!
BREAKING NEWS! LOFI GIRL HAS GONE MISSING. NO THIS IS NOT A DRILL.
Ok. Fine, we're being a little dramatic but if you know who Lofi Girl is, then you know that she is always sitting near the window with her cat studying, and for her to not be there is a big deal.
Article continues below advertisement
But let us back up for a second, who is she? Lofi Girl is the name of a very popular YouTube channel with 12.1 million subscribers. The channel has a live stream that plays very soothing lofi hip-hop music that people "study-chill-sleep-repeat" to, as their bio reads. Lofi Girl is also a Japanese animated character who is always studying on the live stream with her cat.
So what happened to Lofi Girl? Let's investigate.
What happened to Lofi Girl?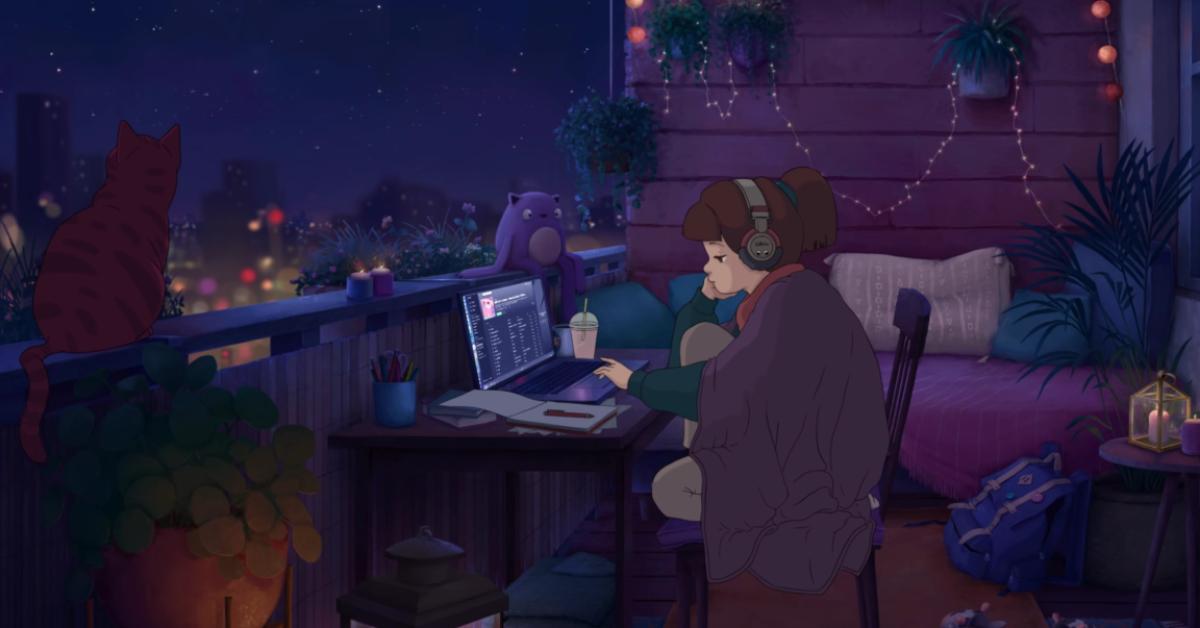 April 10, 2023, started as just a normal day, the way all days start with Lofi Girl. But when the clock struck 1 p.m EST, Lofi Girl, and her cat, seemingly vanished out of thin air. This was very distressing, for obvious reasons. But the thing is, there had been some clues...
Article continues below advertisement
On April Fools' Day, for example, Lofi Girl, for what seemed to be one of the first times ever, finally took a much-needed and deserved study break. And while at the time we all chalked it up to being a very clever April Fools' joke, it laid the Easter egg that the powers that be over at Lofi girl can, and will, change it up
A couple days later on April 7, 2023, the Lofi Girl Youtube page posted a video titled, "What is happening with this blue window?" with the caption, "Wow! Have you seen this? Something is happening with this blue window now!"
Article continues below advertisement
Lofi Girl then commented on the video and pinned their comment saying that, "So… The blue window flashing appeared to be morse code redirecting to this strange website: https://lofiworld.com/. Thanks for your help!"
When you click the link, you are sent to a website. When you click "launch," you are redirected to the above YouTube video. The video is another live stream playing more ethereal music in what appears to be a bedroom of some sort. There a fishbowl, a guitar, a shelf with tchotchkes, and other miscellaneous items. Most notably however, is a countdown to April 11, 2023. April 11 is also circled on a calendar.
Article continues below advertisement
Lofi Girl is obviously launching something...
This theory that Lofi Girl is planning something big is only further confirmed by a press release stating that Lofi Girl is:
"Preparing to drop a surprise that is set to take the music and streaming industry by storm... The interactive campaign, which kicks off on April 10th, promises to be a game-changer, building anticipation and excitement for the big reveal on April 11th. Fans can expect an immersive experience that will bring them even closer to the magic of Lofi Girl."
You can rest easy tonight folks, because Lofi Girl will be back, and it sounds like better than before.