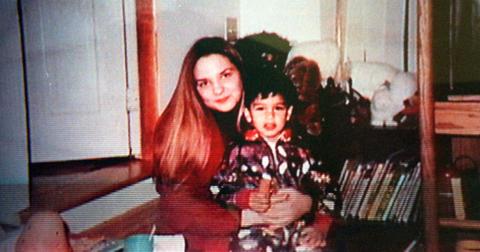 Louise Woodward Was Sent to Jail on Suspicion of Killing a Baby — Where Is She Now?
By Leila Kozma

Updated
Louise Woodward was convicted of second-degree murder on Oct. 30, 1997 after an eight-month-old baby named Matthew Eappen lost his life while in her care. The British nanny moved to Boston, Mass. at the age of 18, spending only a few weeks at the Eappen family home before her arrest.
The case served as the inspiration behind several documentaries, with many still remembering Louise Woodward as the nanny who made a fatal mistake. So, what has happened to her since? Where is she now?
Louise Woodward was released from prison after 279 days.
Woodward was arrested on Feb. 5, 1997. She was pronounced guilty of second-degree murder on Oct. 30. Judge Hiller B. Zobel reversed the decision on Nov. 10, downgrading the charge to involuntary manslaughter, the BBC notes.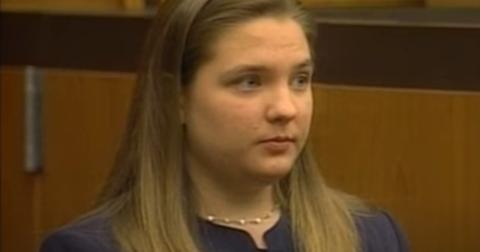 "Frustrated by her inability to quiet the crying child, she was "a little rough with him," under circumstances where another, perhaps wiser, person would have sought to restrain the physical impulse. The roughness was sufficient to start (or re-start) a bleeding that escalated fatally," Judge Hiller B. Zobel announced on Nov. 10, 1997.
According to AP Archive, Woodward arrived back to the U.K. on June 18, 1998. Following a brief encounter with the press at the Manchester Airport, she made way to her family home in Elton, Cheshire on the same day.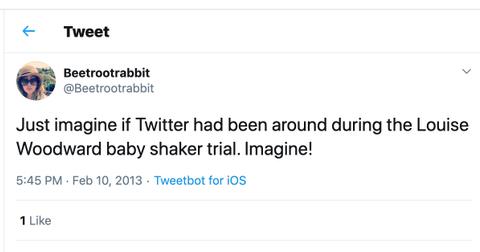 "Of course I am upset I have a conviction, but it's a conviction I don't deserve. But I think in time the truth will come and in time I will be cleared," Woodward told the press, as noted by AP Archive.
"As for future I guess I have to think about that too, I'd like to go to university like I was planning to do in the first place, I'd like to do what any other 20 year old would do, I'd like to get a part-time job and just do normal things," she added.
Some condemned Woodward for her inability to express remorse during her court appearances. But even though the responsibility was on her, it was widely believed that Woodward didn't commit murder intentionally.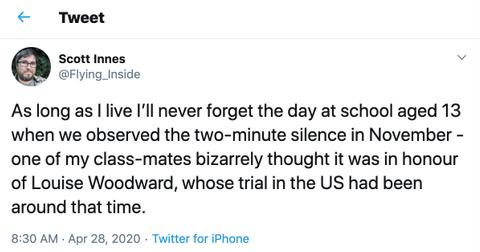 Louise Woodward gave birth to a baby girl in January 2014.
After her arrival back to the U.K., Woodward started a new life in a village near Bridgnorth, Shropshire. According to Shropshire Star, Woodward founded a dance school, teaching jive and salsa classes at the Morville Village Hall. As per Birmingham Mail, she also attended baking classes in the nearby Wolverhampton, and she also made attempts to sell baked goods. She obtained a law degree, and she worked as a secretary before joining a small commercial firm in Oldham at some point.
Her husband, Anthony Elkes, is a businessman who runs a truck hiring company. According to The Daily Mail, Woodward gave birth to a baby girl sometime around New Year's Day in 2014. She named her Holly.
Since then, Woodward has been spotted out and about with her daughter a few times.