Gamer Lui Calibre Has Been Accused of Abuse and Sexual Assault (TW)
Many in the gaming community noticed when Lui Calibre stopped posting videos to his popular YouTube channel. In fact, he hasn't posted anything for 7 months. Why? Here's what happened.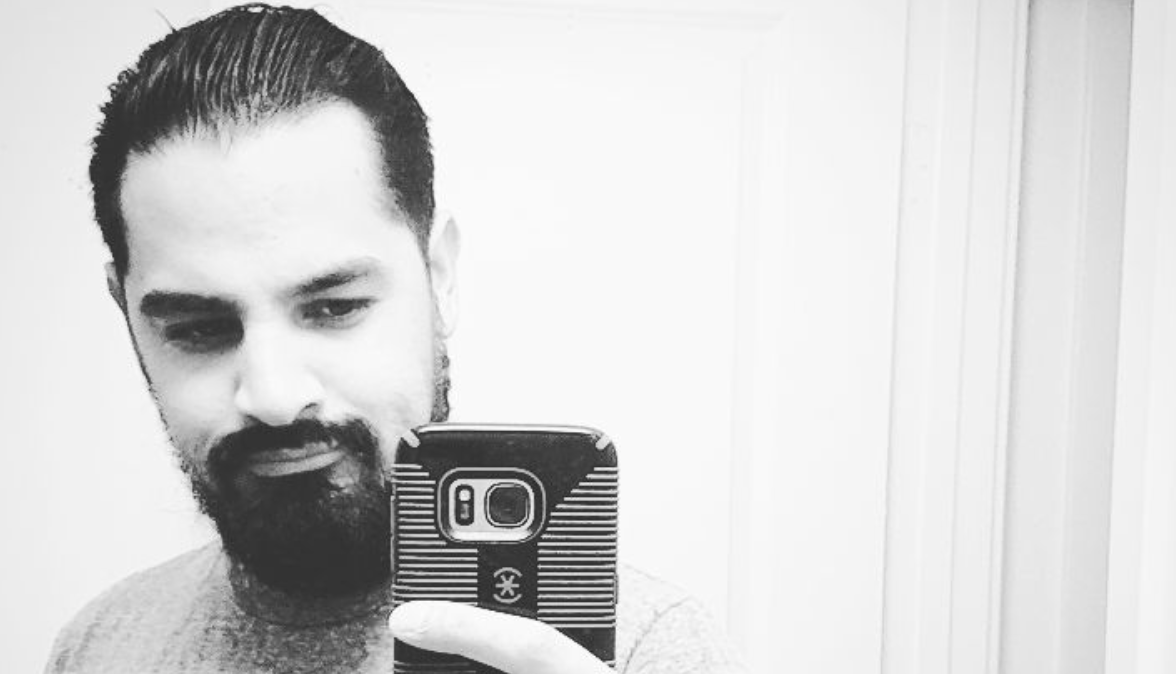 Lui Calibre, a well-known gamer who used to run a prolific YouTube channel (it currently still has 5.17 million subscribers) and was part of the Vanoss Crew, went off the grid about a year ago. He resurfaced briefly, but then completely stopped posting to his YouTube page seven months ago. The San Diego-based gamer, who people recognize for his monkey mask and "squeaker voice" used to be a pretty big deal in the gamer community — so when he stopped uploading videos, some people wondered why. What happened?
Article continues below advertisement
At first, Lui allegedly informed people that there just wasn't enough money in it for him after he lost 2.4% of his followers after tweeting about not knowing what an "active fan base is" because he only games for the cash.

Article continues below advertisement
But that seemed sus, because he was averaging half a million views on each video, which means he technically should have been able to monetize from the videos. In October 2020, YouTuber Prison Mate Luke exposed Lui and what he was accused of — something so awful, that it makes sense why the gamer would want to step away from the spotlight and maybe work on himself and make reparations (if the accusations are true).
What happened to Lui Calibre?
Lui most likely stepped down from gaming due to several allegations that came out against him that describe his predatory and abusive behavior toward women. It seemed to start with one of his ex-girlfriends, Syanne, who wrote a post (TW) detailing what happened, telling the community that she was only 18 when she met him (he was in his mid-30s at the time), and that the relationship quickly became toxic. Lui would call her names, isolated her from her friends, told her repeatedly how unattractive and stupid she was, and forced her to send him nudes and even forced her to have sex with him (aka, rape).
Article continues below advertisement
"Lui was the definition of a toxic relationship, Everytime [sic] I attempted to get close to someone or make a friend he would feed me these ideas about how I couldn't trust them and that he was the only person I could rely on. He made it so I had nobody in my life but him," Syanne wrote. When she tried ending the relationship, Lui threatened to ruin her career. "I tried several times to end things with lui only for him to record our conversations and threaten me to end my career and life on social media because he would have his fans attack me for 'cheating' on him even though we never established an exclusive relationship," Syanne explained.
Syanne wasn't the only one. Other women came out saying that when they dated, he treated them in the exact same way. He tried to force them to send non-consensual nudes, and manipulated them to feel badly about themselves, as he would constantly talk about how much "prettier" other girls were, and he'd always bring up how much money he had and how famous he was, in an attempt to devalue their identities. Women felt like he treated them as merely "sex objects."
Article continues below advertisement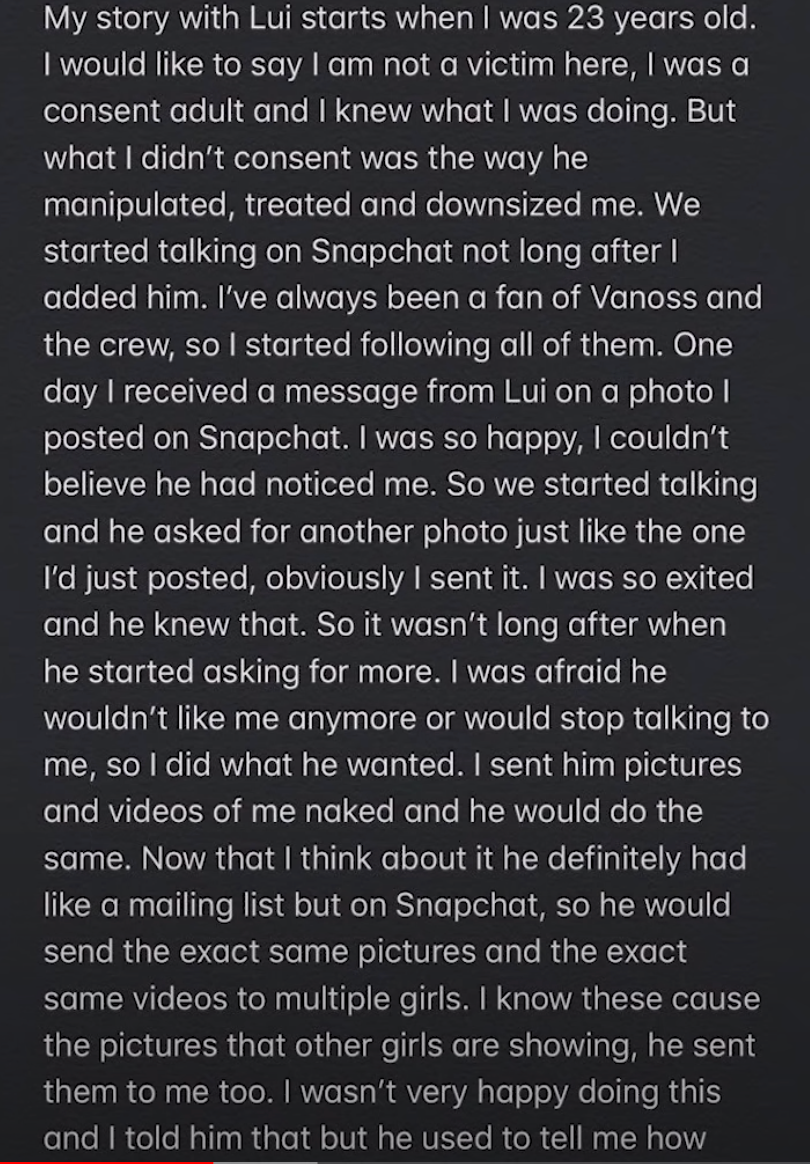 People began noticing a trend: Lui would target young women, sometimes in their teens, and try to manipulate them into having sex with him. He also sent inappropriate, unsolicited photos and videos of himself to them. When they would reject him, he'd threaten to destroy their lives.
Article continues below advertisement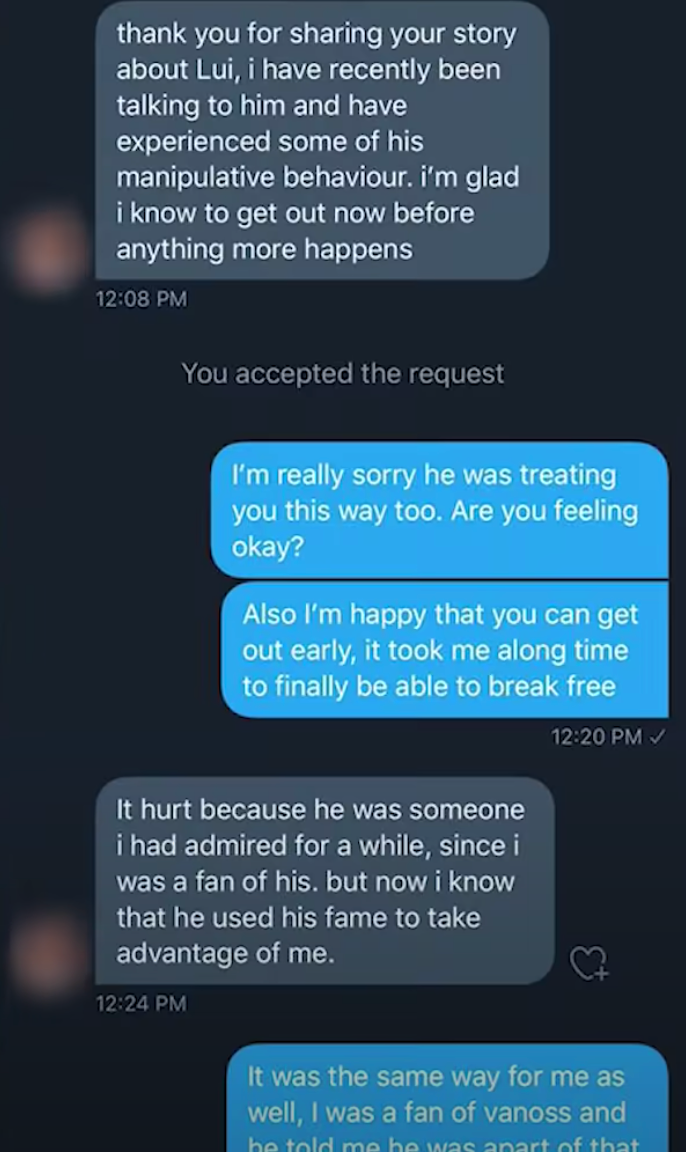 It's unclear if advertisers stepped away from Lui, or if Lui's fans completely turned against him due to the accusations. One thing is for sure, in the last post he uploaded to Instagram (in April), notes about his behavior flooded the comments, with fans expressing their disappointment. The same goes for Twitter, too.
Article continues below advertisement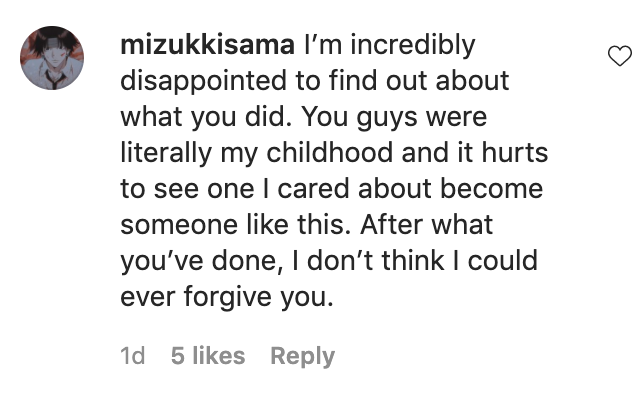 Article continues below advertisement
Lui has yet to respond to the accusations or YouTube video.
If you need support, The National Sexual Assault Hotline is available 24/7 at 1-800-656-4673. You will be connected with a trained staff member in your area. Or visit RAINN.org to chat online with a support specialist at any time.