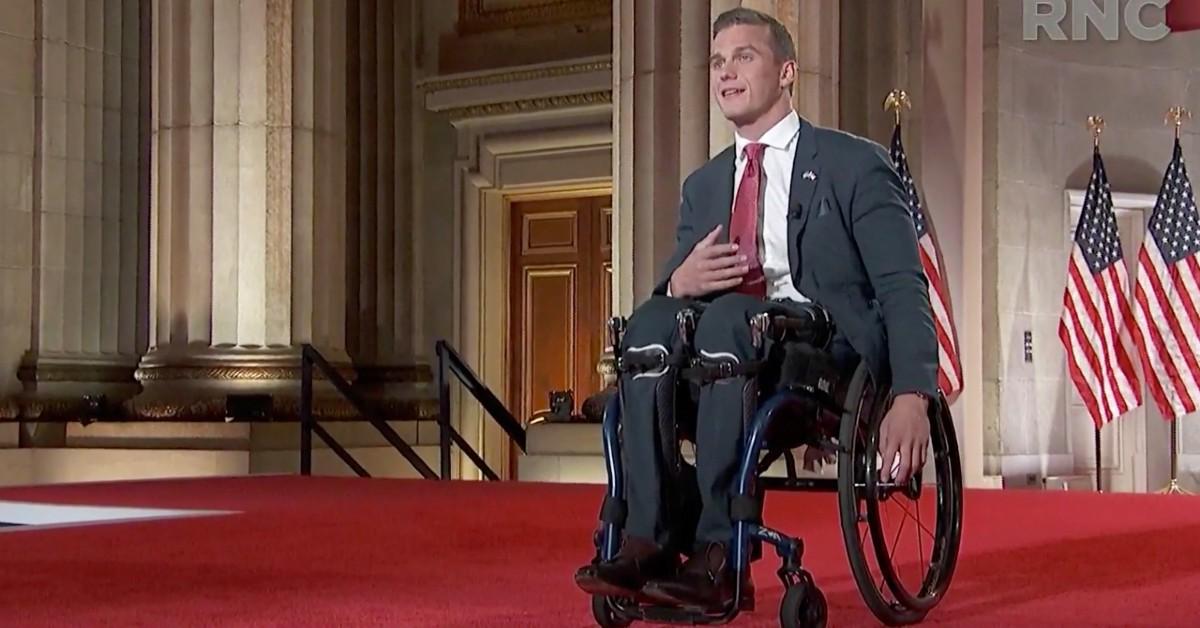 The Youngest Member of Congress Is Also in a Wheelchair
Newly elected Republican representative for North Carolina's 11th Congressional District, Madison Cawthorn will reportedly be the youngest member of Congress in modern history at only 25 years old. Cawthorn has all the charisma and charm of a good ole boy from the South, but something about him is different than your stereotypical Southern gent.
Article continues below advertisement
Madison Cawthorn is in a wheelchair, and voters are curious as to what happened. Cawthorn is not like other competitors. He took an almost Libertarian perspective to fight for the seat, upsetting the official Republican-endorsed candidate in the primary. As a very young person with disabilities and similar controversies to other political figures, he had a lot to overcome to win the seat.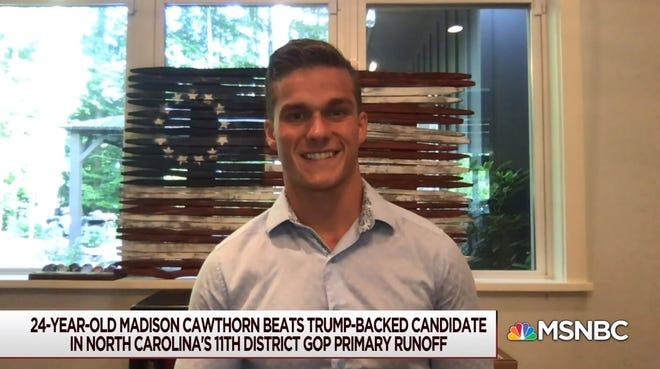 Article continues below advertisement
Madison Cawthorn is in a wheelchair because of a car accident.
In 2014, Cawthorn, who was only 18 then, was a passenger on the way back up to his home in North Carolina at the tailend of a spring break trip. His friend, Bradley Ledford, was the driver and admitted to dozing off while driving. This led to them crashing into a concrete abutment and the car bursting into flames.
Article continues below advertisement
Because of this, Cawthorn spent most of the following year in and out of surgeries and physical therapy, with pain treatment for his legs continuing for at least three years. That's no easy accident to overcome. However, this also led to a legal battle between car insurances. Ledford's insurance offered Cawthorn $3 million (the policy limit), but Cawthorn rejected this and sued for $30 million.
The legal battle over the accident that landed Cawthorn in a wheelchair revealed an inconsistency.
Cawthorn often hints that he didn't go to the Naval Academy because of the car accident. On Cawthorn's website, it even says, "[He] was also nominated to the U.S. Naval Academy by Rep. Mark Meadows in 2014. However, Madison's plans were derailed that year after he nearly died in a tragic automobile accident that left him partially paralyzed and in a wheelchair."
Article continues below advertisement
However, during Cawthorn's testimony in 2017, the lawyer asked him about his notification of rejection by the Naval Academy. When put on the stand, Cawthorn confirmed he was rejected by the Naval Academy before the accident, so in reality, the accident that put him in a wheelchair is irrelevant in why he didn't go to the Naval Academy.
Article continues below advertisement
A few more inconsistencies have come to light.
While it's impressive the 25-year-old motivational speaker is now the youngest member of Congress, his affinity towards stretching the truth doesn't end with the accident that put him in a wheelchair. He also claims he left Patrick Henry College because the injury made it difficult to focus on his studies, but in the deposition, he admitted that he really dropped out of college because of "heartbreak." He decided not to go back to school.
During that time, Cawthorn made his living off of $700 monthly Social Security disability payments. Cawthorn also claimed that he worked full time in the Mark Meadows congressional office in an Oct. 2 interview with Citizen Times, but his own campaign spokesman confirmed that he actually only worked part time, a misrepresentation of Cawthorn's political experience.
Article continues below advertisement
In addition to his frequent misrepresentations and over exaggerations, while Cawthorn definitely had to overcome adversity to get to where he is today, he also stepped on the backs of others. On his Instagram, Cawthorn shared a (now deleted) post about finally visiting Hitler's retreat, saying that it "did not disappoint." In the same post, he even refers to Hitler as "the Fuhrer."
Article continues below advertisement
Not only does his past harbor clearly anti semitic and racist undertones, but sexist as well. Multiple women came forward during Cawthorn's candidacy with reports of alleged sexual assault. However, the motivational speaker and savvy businessman he is now, Cawthorn was able to convince his constituents to look past that and make him the record-breaking youngest person ever elected to Congress.