What Happened to 'My 600-lb Life' Star Marla McCants? Where Is She Now?
The popular reality show My 600-lb Life follows the journey of morbidly obese individuals who are looking to lose weight and transform their lives. Filmed in Houston, Texas, the TLC series stars renowned bariatric surgeon Dr. Nowzaradan, who helps these participants create a dieting and exercise plan. The series has helped countless individuals change their lives for the better.
Article continues below advertisement
During Season 3 in 2015, we met the lovely Marla McCants. It's been seven years since her episode aired and a lot has changed. Where is she now? Here's what we know.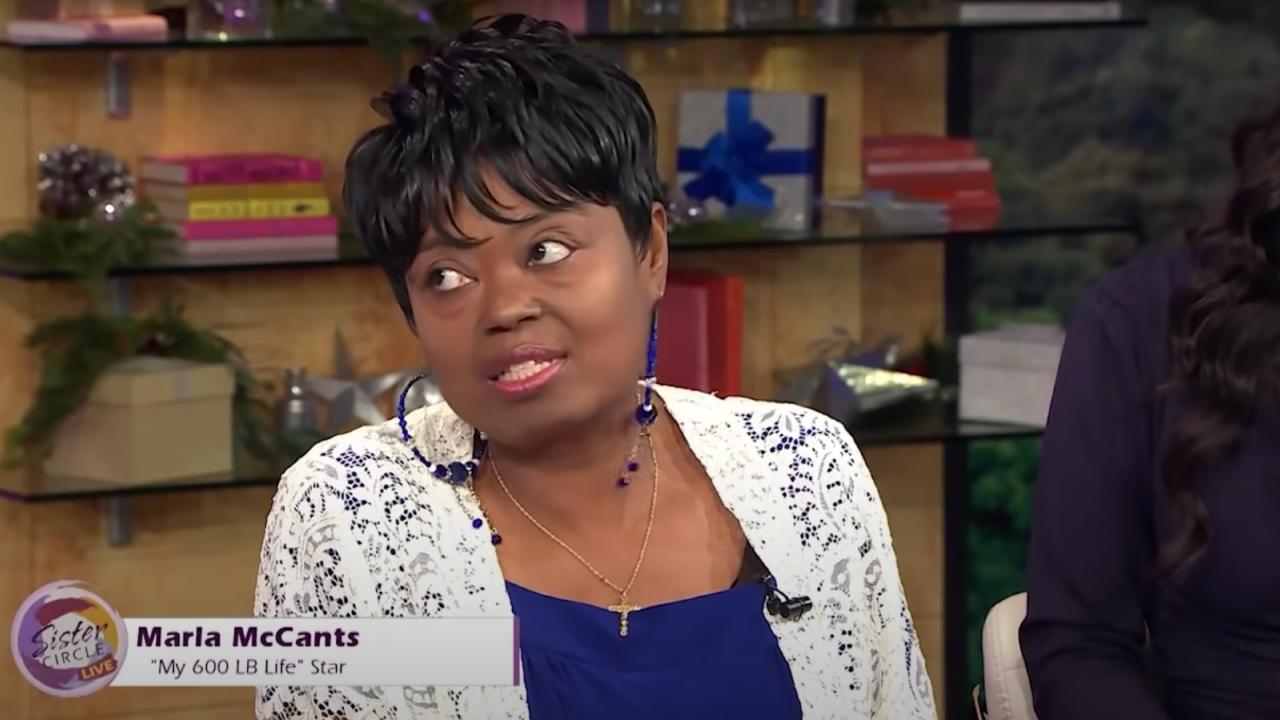 Article continues below advertisement
Who is Marla McCants?
Marla appeared on Season 3 of My 600-lb Life. When viewers first met her, she was approximately 800 pounds and bedridden. Marla could not stand by herself.
Being that she was a mother of three, this made it extremely difficult for her to take care of her kids. She relied heavily on her daughters to help her do everyday tasks. She also had a nurse. Having a caretaker was a sore spot for Marla because while she was mobile, she had worked as a nursing assistant.
Article continues below advertisement
Marla decided to undergo gastric bypass surgery with Dr. Now during the show. She was so dedicated to changing her life, she even moved to Houston from Nashville so she could continue to work with him. At the end of her episode, she was down to 534 pounds.
What happened to Marla from 'My 600-lb Life'?
Four years after her episode aired, an almost unrecognizable Marla appeared on Sister Circle to discuss her transformation.
During this 2019 interview, Marla not only flaunted her new figure but got candid about what initially led her to become addicted to food.
Article continues below advertisement
She explained that her father had molested her as a child. Her high school boyfriend had also kidnapped her. These events deeply traumatized her and led her to hide away. "I just stayed indoors. I didn't want to endanger anyone. I didn't want to endanger my children," she said, adding, "food was my comfort."
When asked how she kept herself from falling into old habits, she explained, "I never want to go back to that place. It's lonely."
Article continues below advertisement
And luckily, Marla has never had to go back to that dark place. She has successfully kept off the weight. According to her Instagram bio, she is currently a motivational speaker. You can check out her website here.