Oprah Is a Memorable Character as Mavis McCready on 'Greenleaf'
What happened to Mavis, one of the most memorable characters on 'Greenleaf'? Here's why she's no longer on the show. Keep reading.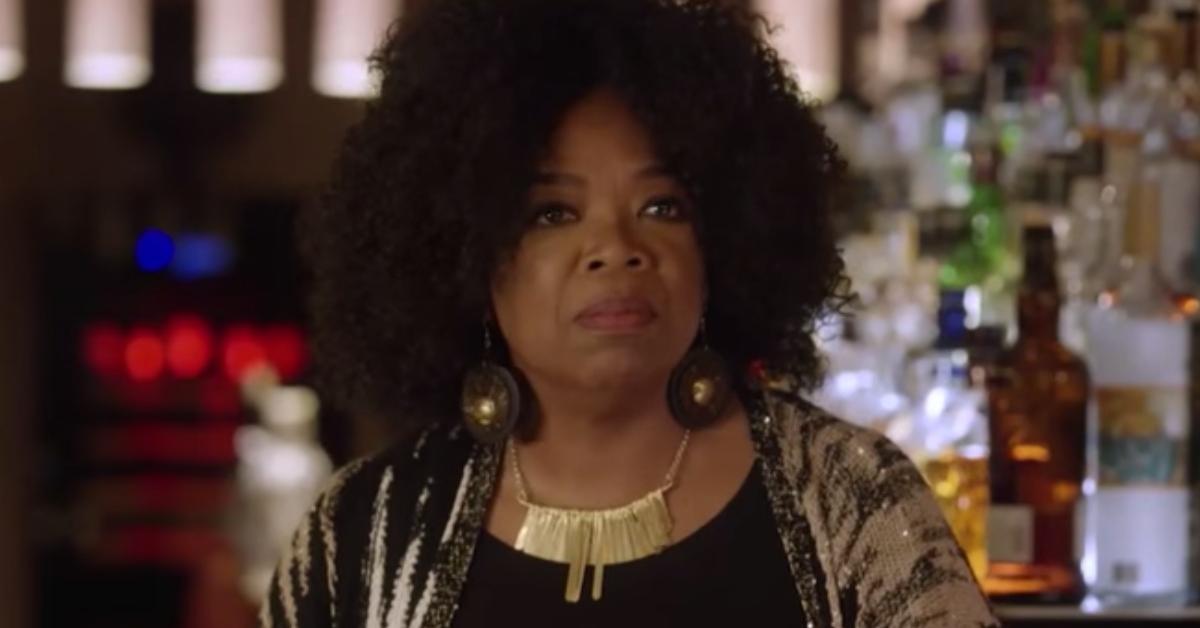 Greenleaf chronicles the blasphemous everyday life of the Greenleafs, the family running the Calvary Fellowship World Ministries, a Memphis-based megachurch.
The drama-mystery revolves around how Grace (Merle Dandridge), Kerissa (Kim Hawthorne), Charity (Deborah Joy Winans), and the like try to reconcile their personal interests with the word of the doctrine. However, it was a minor character who piqued viewers' interest the most. We investigate: what happened to Mavis McCready?
Article continues below advertisement
So, what happened to Mavis, one of the most memorable characters on 'Greenleaf'?
Greenleaf is produced by the Oprah Winfrey Network — and the star-status TV show host also served as one of the executive producers behind the series. In addition, she also appeared in a relatively smaller, though no less memorable role, playing Mavis McCready in Season 1 and 2.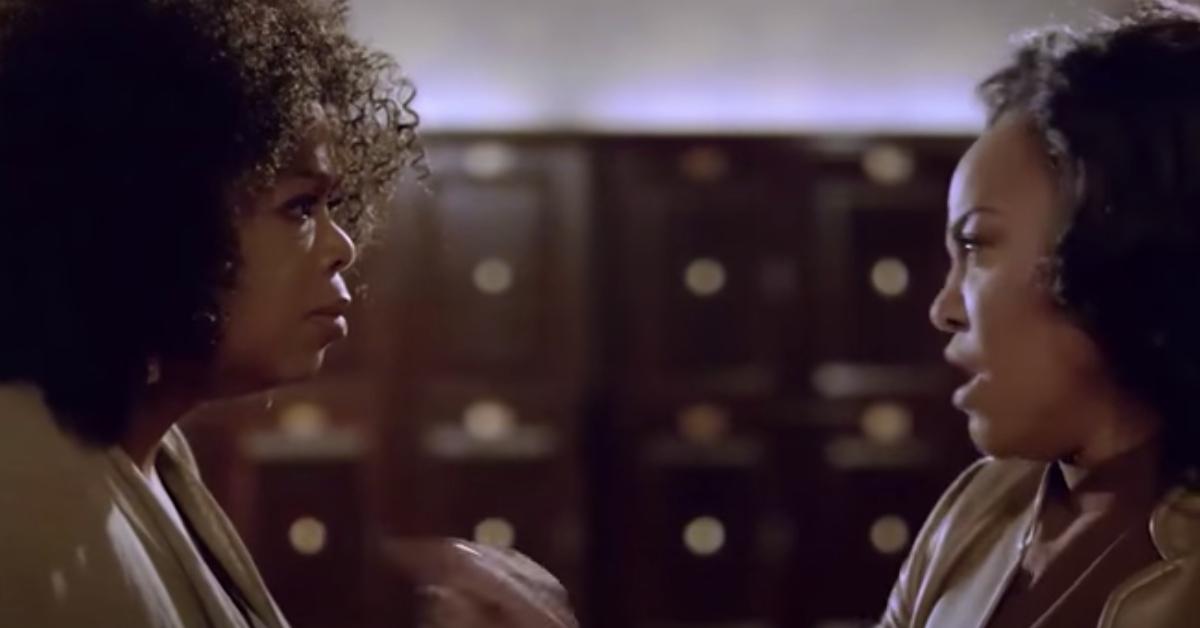 Article continues below advertisement
As Oprah explained during a previous appearance on Jimmy Kimmel Live, she was reluctant to appear on the screen at first. However, she realized that she was missing out on the fun, eventually settling for a minor role.
"I wanted to get in the fun, [but] I didn't want to play a major character so recurring is better," Oprah said.
As Mavis, Oprah plays one of the wisest and most insightful members of the clan, a relative able to offer sensational advice for the next generation of Greenleaf women whenever they find themselves in trouble.
Article continues below advertisement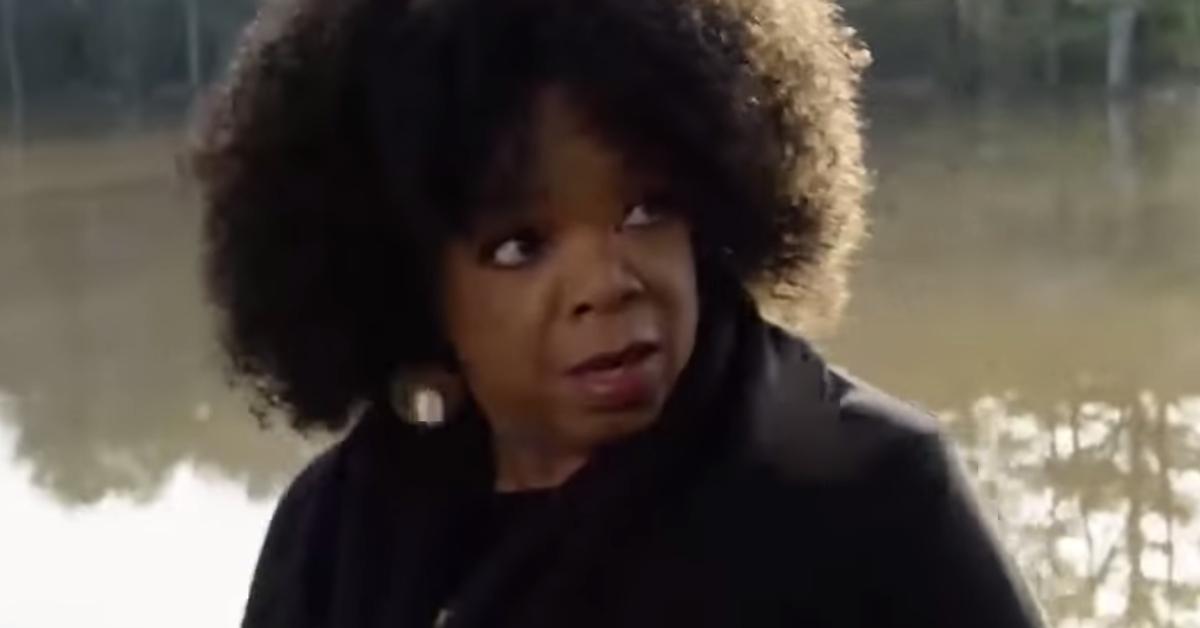 As the Season 1 premiere revealed, the blues joint owner knows practically no bounds when it comes to helping others. She was the one who told Grace to take matters into her own hands, suggesting that she should investigate the real reasons behind her sister, Faith's (Terri Abney) mysterious death.
Article continues below advertisement
Later on in the season, Mavis will be the first family member to gather the courage and acknowledge Uncle Mac's (Gregory Alan Williams) role in Faith's tragic death. While the Greenleafs are busy looking the other way, Mavis presses ahead, guiding Grace's investigation into the alleged rape that led to Faith's suicide.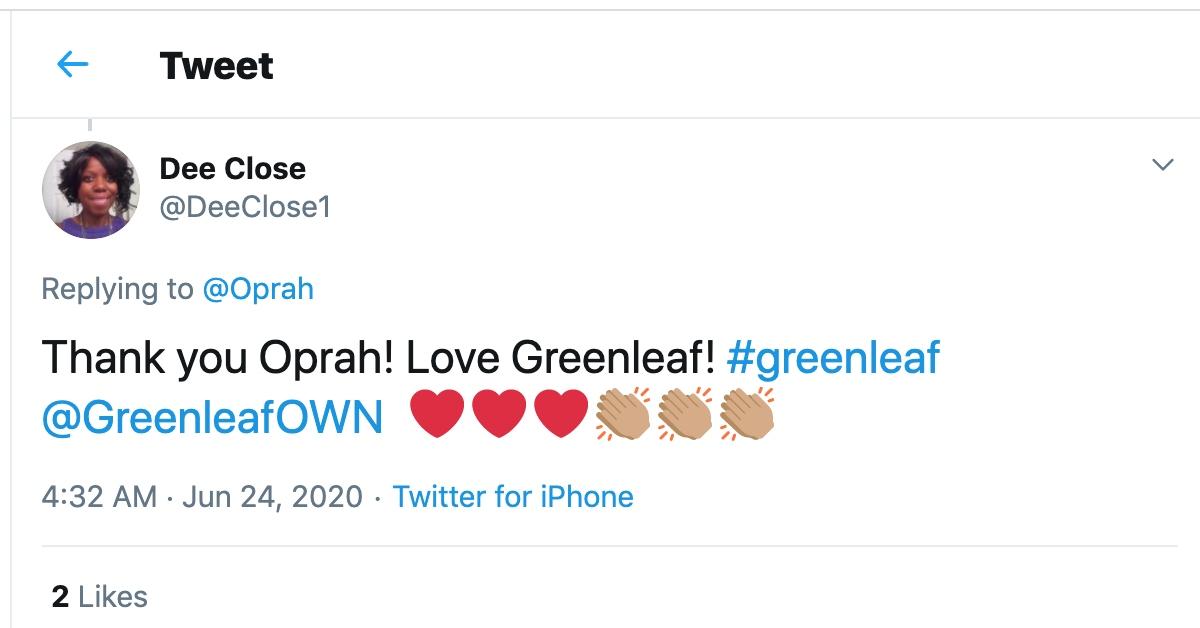 Article continues below advertisement
Is Oprah about to reprise her role as Mavis on 'Greenleaf'?
An extraordinarily down-to-earth character Mavis might be, but flawless she isn't. Her struggles to keep her iconic blues joint begin in one of the last few Season 1 episodes, "Veni, Vidi, Vici," and soon enough, she is forced to shut down the venture for good.
Season 2 revolves around Mavis's dirtiest secret — an affair with Bishop James Greenleaf.
The Season 2 finale, titled "The Pearl," shows how Mavis eventually comes around to confessing her dirty deed to her sister, Lady Mae (Lynn Whitfield), finally opening up about the morally questionable romance in an acutely awkward conversation.
Article continues below advertisement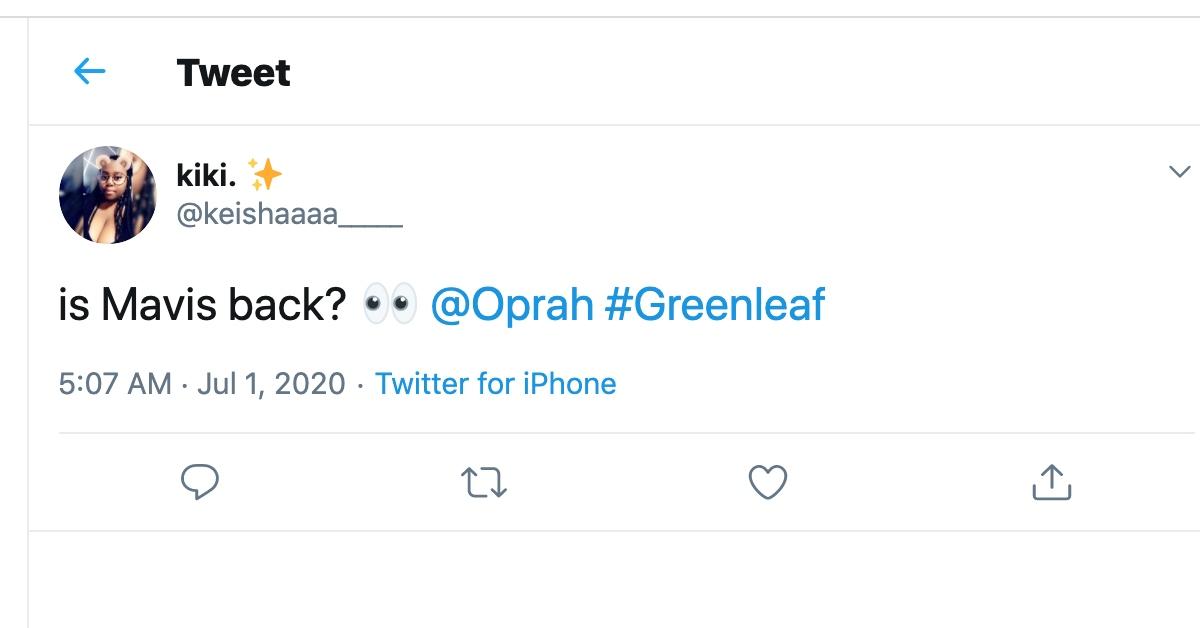 A recent Season 5 episode, titled "The Second Day," kicked off with Lady Mae and the Bishop heading over to Mavis's now-decrepit club to assess whether it could be turned into a church. How is this going to affect Mavis? Only time will tell.
Article continues below advertisement
"Sin makes for some really nice storytelling arcs [...] sin is great for TV," Oprah jokingly remarked on Jimmy Kimmel Live, before adding that "Sin and dysfunction y'all is is fantastic!"
Catch new episodes of Greenleaf every Wednesday at 10 p.m. on OWN.