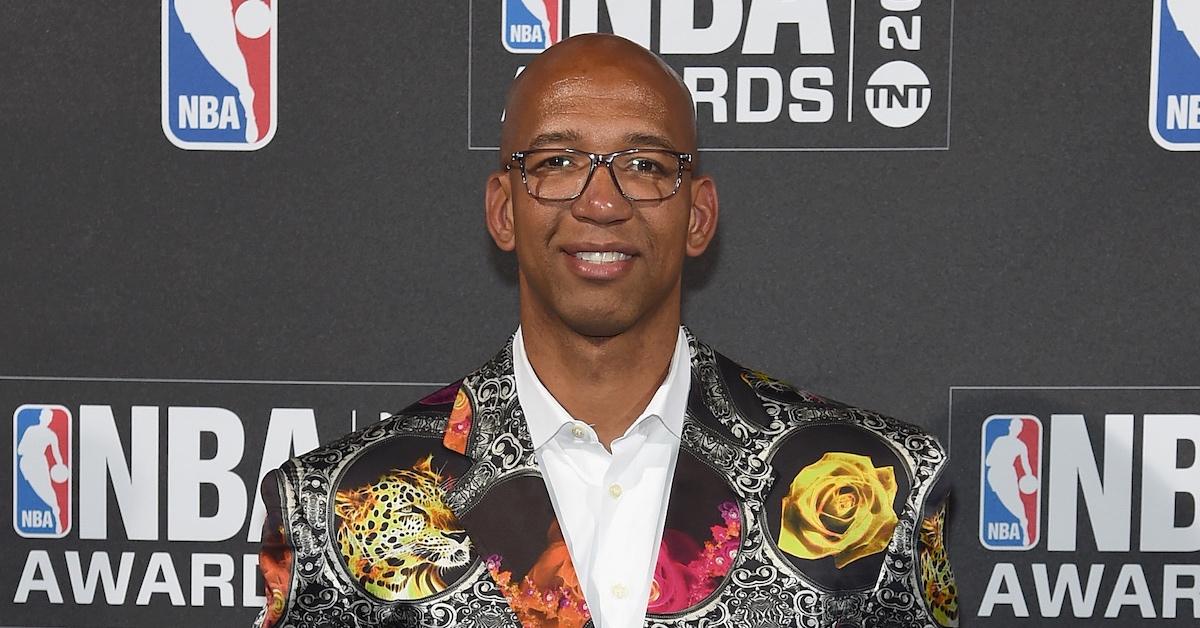 What Happened to Monty Williams' Wife? The Answer Has Left Fans Saddened
What happened to Monty Williams' wife? After he led the Phoenix Suns to the 2021 NBA Finals, fans have become interested in his personal life
Prayers up!
NBA players are always at the center of the spotlight. What makes these players great is how they execute their skills on the court and defeat the odds stacked against them. And that talent is honed over time by the help of their coaches. Since the 2021 NBA Finals have ended, the Phoenix Suns' head coach Monty Williams has continued to be a hot topic.
Article continues below advertisement
Monty has long been praised for his skills as a former player-turned-coach. And as Monty took the loss to the Milwaukee Bucks in stride, he couldn't help but get emotional as he praised his team for their hard work. As a result, his emotions sparked chatter on Twitter as fans also discussed Monty's late wife.
What happened to Monty Williams' wife? Read on as we fill in the blanks.
Article continues below advertisement
Monty Williams' wife, Ingrid Williams, passed away in 2016 at the age of 44 after a car accident in Oklahoma.
Per The Sun, Monty Williams lost his wife — Ingrid Williams — in 2016 following a car accident.
The outlet shared that the 44-year-old was driving with three of their children: Faith, Janna, and Micah. A car approached her vehicle from the opposite direction, which caused a head-on collision.
The driver of the other car, Susannah Donaldson, was reportedly going more than twice the speed limit before she swerved to avoid a vehicle in front of her, crossing the center divider. The Sun also notes that police believe Donaldson may have been driving with her dog in her lap, and that she had also taken a substantial amount of methamphetamine, per a toxicology report. She and her dog were killed at the scene.
Ingrid and her children were taken to the hospital. Though Ingrid died from her injuries, thankfully her children survived without life-threatening injuries.
Article continues below advertisement
Monty Williams delivered an emotional eulogy at his wife's funeral.
Maintaining a strong front while grieving is not an easy task. But, Monty Williams stayed strong as he delivered a beautiful eulogy at his wife's funeral.
Article continues below advertisement
Monty spoke about Ingrid's life and his family dealing with the pain, and shared how their faith in God will pull them through.
"During times like this, it's easy to forget that because what we've gone through is pretty tough and it's hard and we want an answer," Monty shared.
Article continues below advertisement
He continued, "We don't always get that answer when we want it, but we can't lose sight of the fact that God loves us. That's what my wife and that's what I, however badly, exhibit on a daily basis. But, God does love us."
Monty also took a moment to remind everyone praying for his family to also keep Susannah Donaldson's family in prayer as well.
"Everybody's praying for me and my family, which is right," Monty said. "But, let us not forget that there were two people in this situation. And that family needs prayer as well."
Article continues below advertisement
Nothing will ever compare to the pain of losing a loved one. And while the pain is hard to bear, Monty's eulogy showed that their family will take the necessary steps to grieve properly.
Ingrid leaves behind Monty and their five children, Lael, Janna, Elijah, Micah, and Faith. We would like to send our deepest condolences to the family, friends, and loved ones of Ingrid Williams.