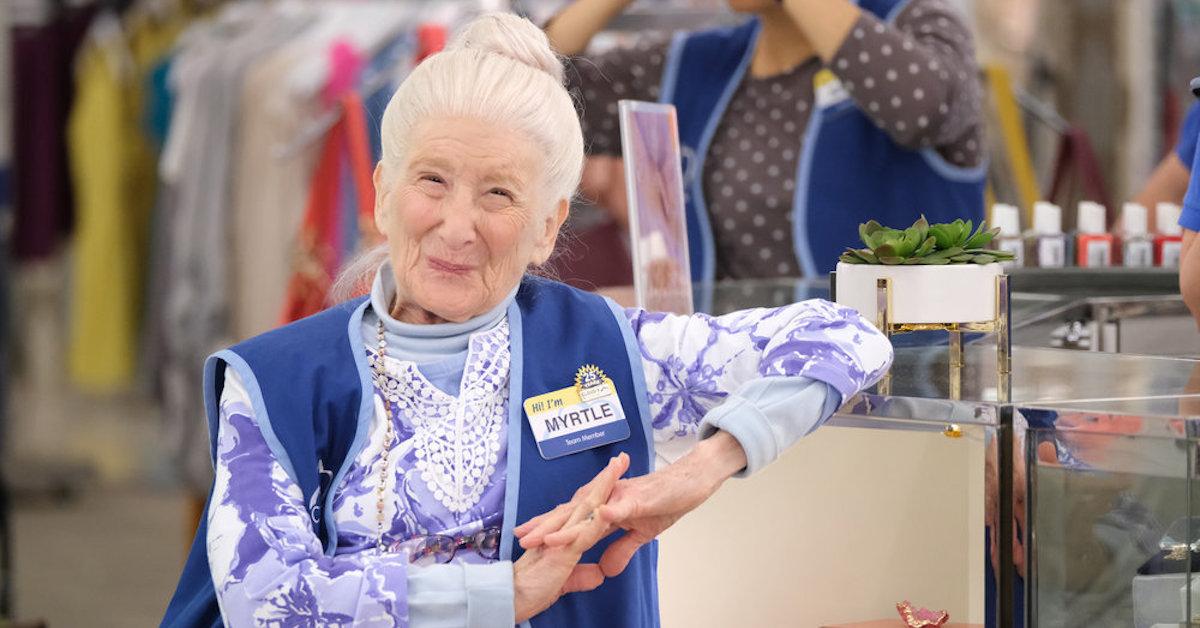 What Happened to Myrtle on 'Superstore'? Actress Linda Porter Died in Fall 2019
You know that feeling you get when you haven't seen much of a particular character from your favorite show? It may not be a main character that's been suspiciously MIA. However, you still have that pit in your stomach: Something is clearly wrong. Which is why plenty of Superstore fans have likely been wondering: What happened to Myrtle?
Article continues below advertisement
Unfortunately, it looks like the end is near for the beloved character — a kooky and sassy older woman who is always good for a laugh. Because in light of the death of the actress who played her, it looks like Myrtle on Superstore will be facing the same fate.
Let's take a look at the evidence there has been so far. Because all signs point to the same ending for Myrtle.
Article continues below advertisement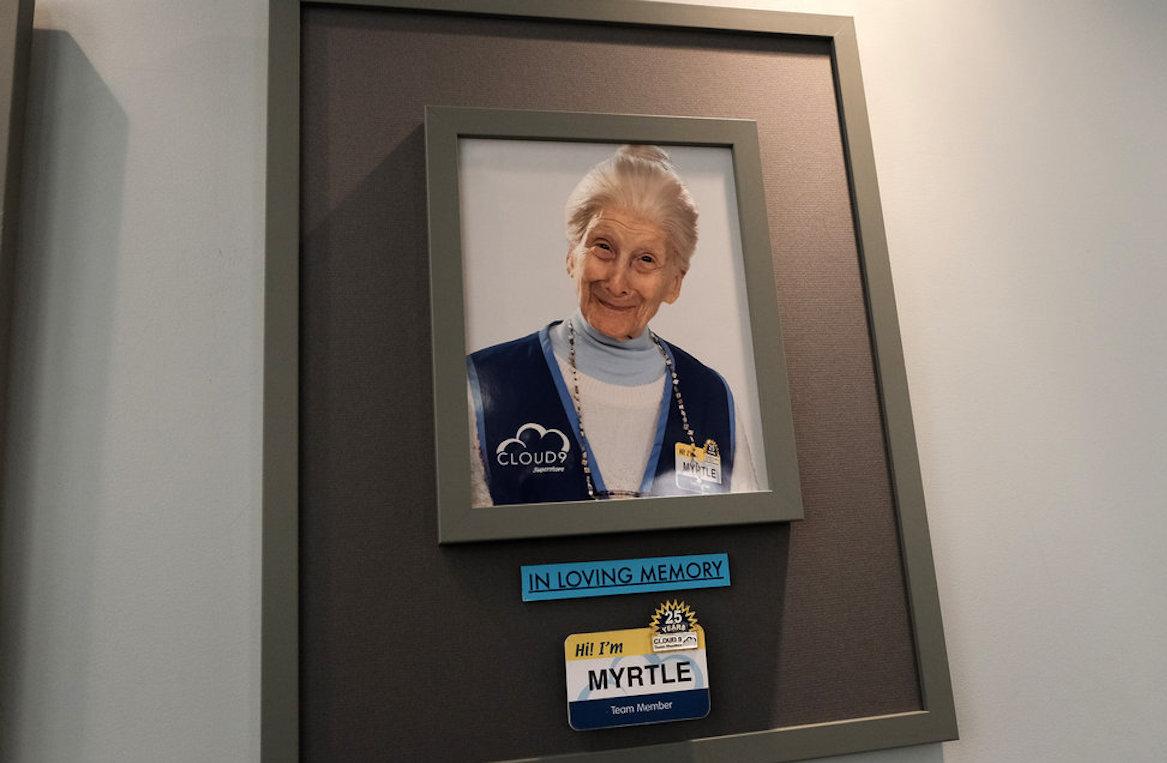 In real life, actress Linda Porter died in September 2019.
In the Season 4 finale, which aired in May 2019, Myrtle was rehired as Amy's assistant after she was laid off in Season 3 — and then brought back as a hologram who greeted customers. Fans of the quirky character were likely elated at this turn of events. However, in September, Linda Porter — the actress who played Myrtle on Superstore — died following a long battle with cancer, Deadline reported. She was 86, and had appeared in 35 episodes of the NBC series.
Article continues below advertisement
"Linda wasn't just hilarious, she was incredibly sweet, energetic and enthusiastic – working with her brightened everyone's day," Superstore executive producers Gabe Miller and Jonathan Green said in a statement on behalf of the show. "We're lucky to have been a small part of her long career. The Superstore family won't be the same without her."
Article continues below advertisement
On 'Superstore,' Myrtle dies, too.
The synopsis for Episode 12, Season 5 makes it pretty clear what Myrtle's fate is following Linda's death. It reads, "Employees wrestle with the loss of beloved co-worker Myrtle and the fact that she left a large sum of money to Jonah."
In a sneak peek for the Jan. 16 episode, the camera pans over various employees sitting around the break room looking forlorn. Amy finally reveals, "I can't believe Myrtle's gone," before Cheyenne adds, "Yeah, she was so sweet and lived through so much. Her e-mail address was from Yahoo!"
Article continues below advertisement
The Cloud 9 co-workers continue to reminisce about their beloved Myrtle by sharing stories of their encounters with her. "When I first hired Myrtle to be my assistant, she used to leave loose hot dogs on my desk every day," Amy shares. "I think she'd though I'd asked for that. But she just really cared."
"She did," Glenn agreed. "And she was really getting a lot less racist toward the end."
"She still called me Moana sometimes. But at least she saw the movie," Sandra concedes. "Representation matters."'
That's when Glenn explains the reason they are gathered together. "We still have the projection from Myrtle's virtual greeter. So I thought it'd be nice to see her again," he says, before having the projection cued up. "Like when Tupac played Coachella," Cheyenne says.
However, the image of Myrtle listing off items to check out at Cloud 9 was decidedly less endearing than anticipated. (Check out the clip, below, to get the full, hilarious effect.)
Article continues below advertisement
Although it's clear Myrtle was, indeed, killed off following the death of the actress who played her, one thing's for sure: Her spirit will live on in the hearts and the memories of her co-workers at Cloud 9. Oh, and through that seriously creepy/annoying virtual greeter. Yikes.