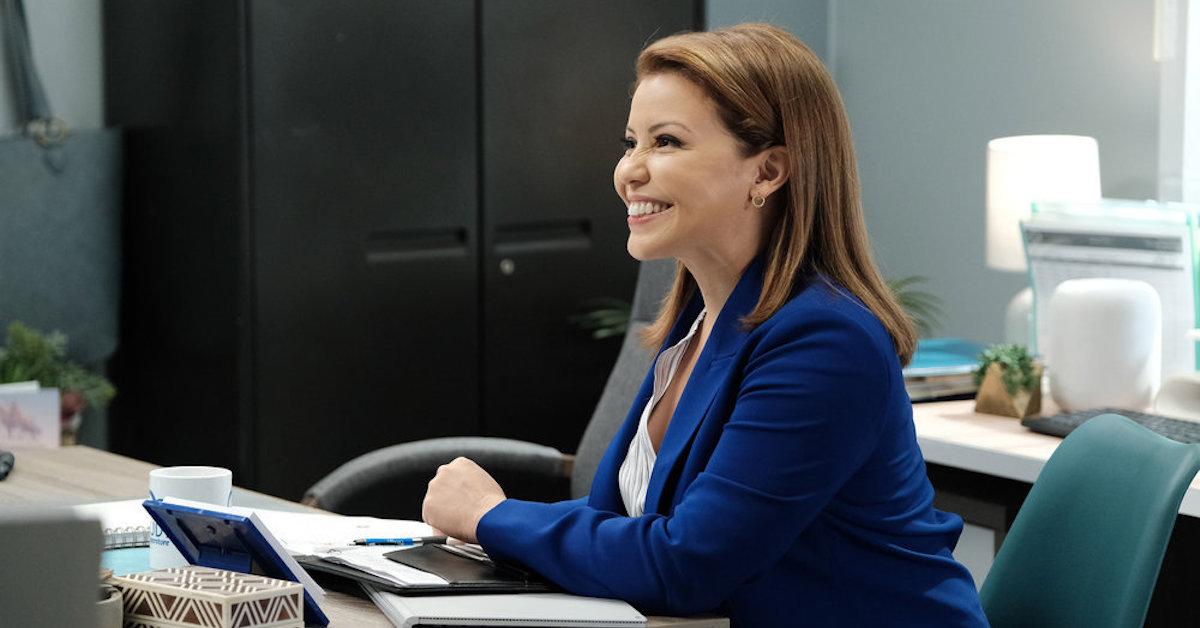 Meet Maya, 'Superstore's New District Manager
NBC's Superstore is back for its fifth season and it's proving to be better than ever. In addition to fans calling Season 5 "the Superstore I know and love," the sitcom is tackling important and timely topics, like immigration detention and reform.
Article continues below advertisement
But many fans are already loving Superstore's new district manager, Maya, this year's newest addition to Cloud 9. Keep reading for everything you need to know about Maya and Justina Machado, the Six Feet Under and One Day at a Time star who plays her.
Who is Superstore's new district manager?
Recurring guest star Justina Machado recently joined the Superstore cast as new district manager Maya, who Amy is striving to impress. Following the rise in shoplifters, Jonah and Glenn hatch a plan to try and make Amy look like a tough boss and go all out to show her they take the Halloween spirit seriously.
Article continues below advertisement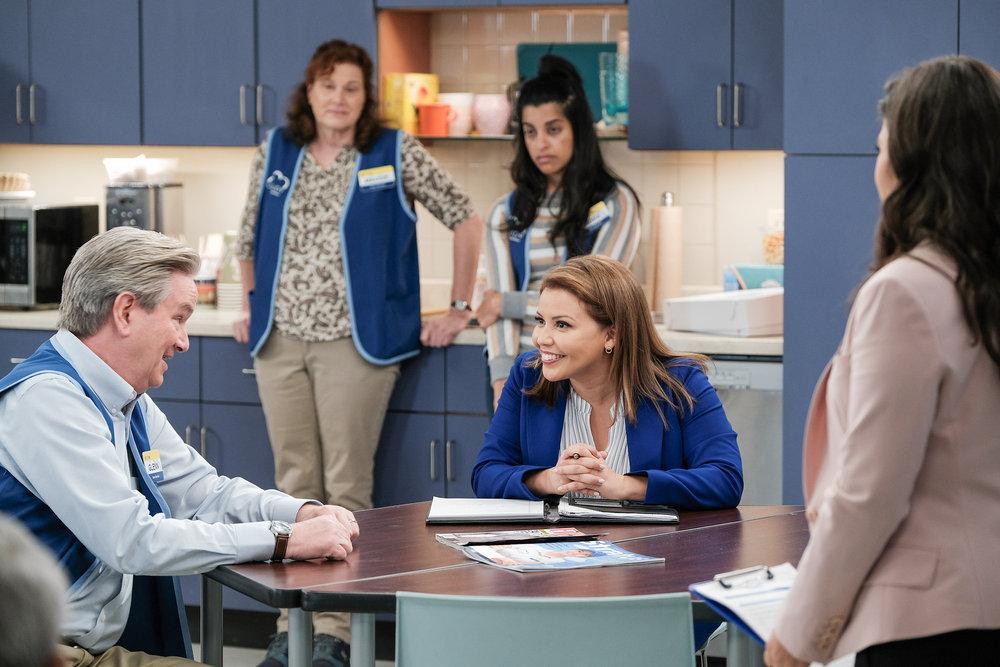 Amy and Justina's chemistry is leading to a "surprising connection" between the two, according to what co-showrunner Gabe Miller told TV Line. "She makes Amy start thinking about her own future in a way that also forces Jonah and Amy to think about where they're coming from and what they want."
Article continues below advertisement
Fans are really loving the addition to the cast already, calling the Jonah/Kelly/Amy gag "fun to watch," and saying that Maya's energy is welcome in the Superstore environment. "I loved the new district manager because the show needs a new 'normal' person as foil to the employees that is not Amy," one viewer wrote on reddit. "Justina Machado will fit in perfectly with this cast."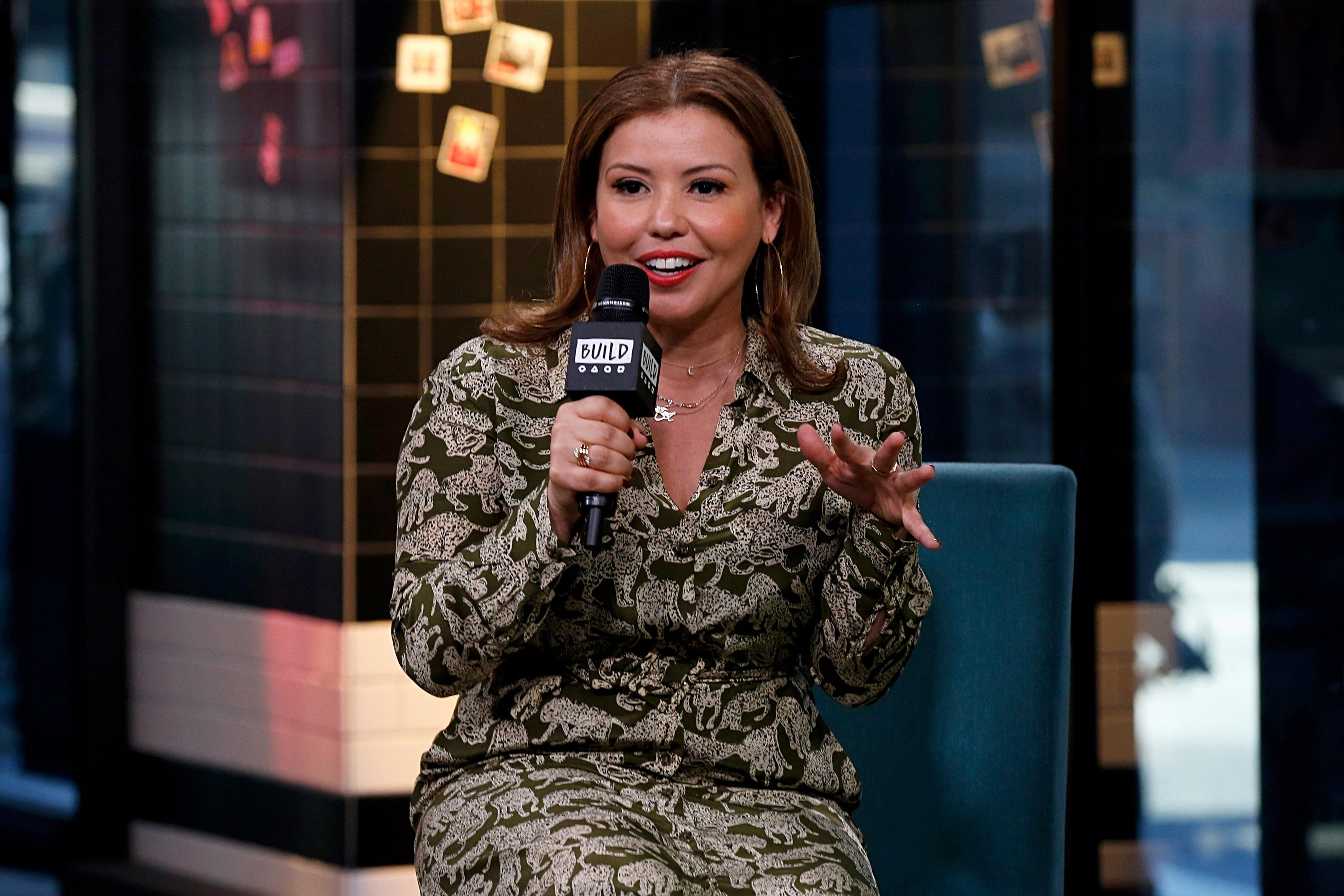 Article continues below advertisement
Where do you know Maya from?
Many were scrambling to figure out where they recognized the new district manager from. "She looks so familiar, but older and [my wife and I] can't figure it out," some fans despaired online.
The 47-year-old proud Boricua Chi Town native has been in several roles over the years. Die-hard America Ferreira fans will notice that the duo actually worked together on America's breakout show, Ugly Betty.
Article continues below advertisement
Justina also played Rogelio's baby mama on Jane the Virgin, and starred as Penelope, Alex and Elena's army veteran mom and nurse on Netflix's reboot of One Day at a Time.
Article continues below advertisement
But before that, she played a memorable character in Six Feet Under, a role that propelled her career in television. In the HBO drama, she played Vanessa Diaz, Federico's high school sweetheart and wife.
While she started off as a recurring guest, she quickly joined the ranks of the main cast after her mom dies and Rico cheats on him.
Suffice it to say, we can't wait to see her in a comedic role on Superstore.
Article continues below advertisement
Follow Justina on Instagram.
If you want to stay up to date with Justina's upcoming projects — including the 2020 reboot of One Day at a Time — we recommend following her on social. It also doesn't hurt that she's hilarious.
"I don't care if I'm from Chicago it's cold out here!!" she wrote a few weeks ago adding, "Me when it's 60 degrees. Happy Monday mi Gente <3"
Catch Justina as Superstore's new district manager when new episodes air Thursdays at 8 p.m. on NBC.