Nick Cannon's Seventh Child, Baby Zen, Has Passed Away
What happened to Nick Cannon's son Zen? The host's youngest child has tragically passed away, and the child's mother, Alyssa Scott, has broken her silence.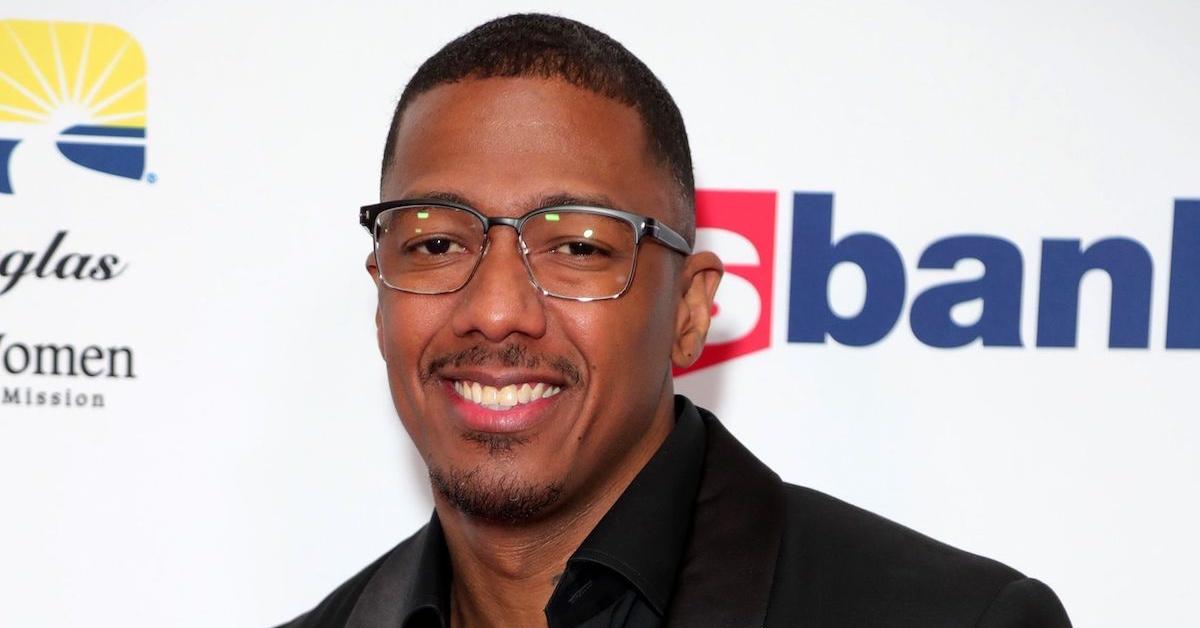 Prayers up! On Dec. 7, 2021, reports shared that Nick Cannon's youngest child, Zen Scott Cannon, tragically passed away.
He was just 5 months old.
Article continues below advertisement
Zen's death is indeed an unexpected tragedy, and fans and fellow celebrities alike have flocked to his mother, Alyssa Scott's, social media pages to share their condolences. However, one crucial question remains: What happened to Zen Scott Cannon? Here's the 4-1-1.
Article continues below advertisement
Zen Scott Cannon tragically passed away due to brain cancer.
The pain of losing a child is unbearable. On Dec. 7, 2021, Nick Cannon revealed on his self-titled show that Zen passed away on Dec. 5, 2021, per Bossip. The 41-year-old revealed that he and Alyssa originally believed that Zen had a sinus infection, but it turned out that he was suffering from hydrocephalus, as well as a form of brain cancer.
"We thought it would be a routine process and we went in and we found out that he had another condition where it was fluid building up in his head," Nick said on the show. "They called it a malignant tumor in his head."
Nick went on to bring out his therapist Dr. Laura Berman to help him grieve.
Article continues below advertisement
"Because with the transition of my youngest son Zen, I felt like it was important to talk to someone who knows how difficult it is to lose a child, who just has great counsel," Nick said. "So I invited my friend, my therapist to talk about love and loss."
Article continues below advertisement
Alyssa has broken her silence about Zen's passing.
When Nick initially announced Zen's passing to the world, Alyssa decided to remain mum about the topic and posted a plethora of photos and videos to her Instagram Stories. However, it appears the model is finally ready to share her feelings with the world.
Article continues below advertisement
On Dec. 8, 2021, Alyssa broke her silence with an emotional Instagram post mourning Baby Zen's death.
"Oh my sweet Zen. The soreness I felt in my arm from holding you is slowly fading away," Alyssa wrote. "It's a painful reminder that you are no longer here. I caught myself looking in the backseat as I was driving only to see the mirror no longer reflecting your perfect face back at me. When I close a door too loudly I hold my breath and wince knowing a soft cry will shortly follow. It doesn't come."
Alyssa continued, "We were a team, both determined to see it through. It feels unbearable running without you now. I can't. And in this moment I feel myself being carried by your sister ... by God. By complete strangers encouraging me to not give up. It has been an honor and privilege being your mommy .... I will love you for eternity. June 23, 2021 - Dec. 5, 2021."
Article continues below advertisement
According to the National Institute of Neurological Disorders and Stroke, hydrocephalus can affect anyone at any age but is most common in infants and older adults. In fact, "some estimates report that one to two of every 1,000 babies are born with hydrocephalus."
We would like to give our deepest condolences to Nick, Alyssa, and the family and loved ones of Zen Scott Cannon.