A Knee Replacement Surgery Poses No Barriers to Noah Centineo
What happened to Noah Centineo? The 'Perfect Date' and 'TATBILB' shocked fans by wearing an orthopedic leg brace and a clutch in public.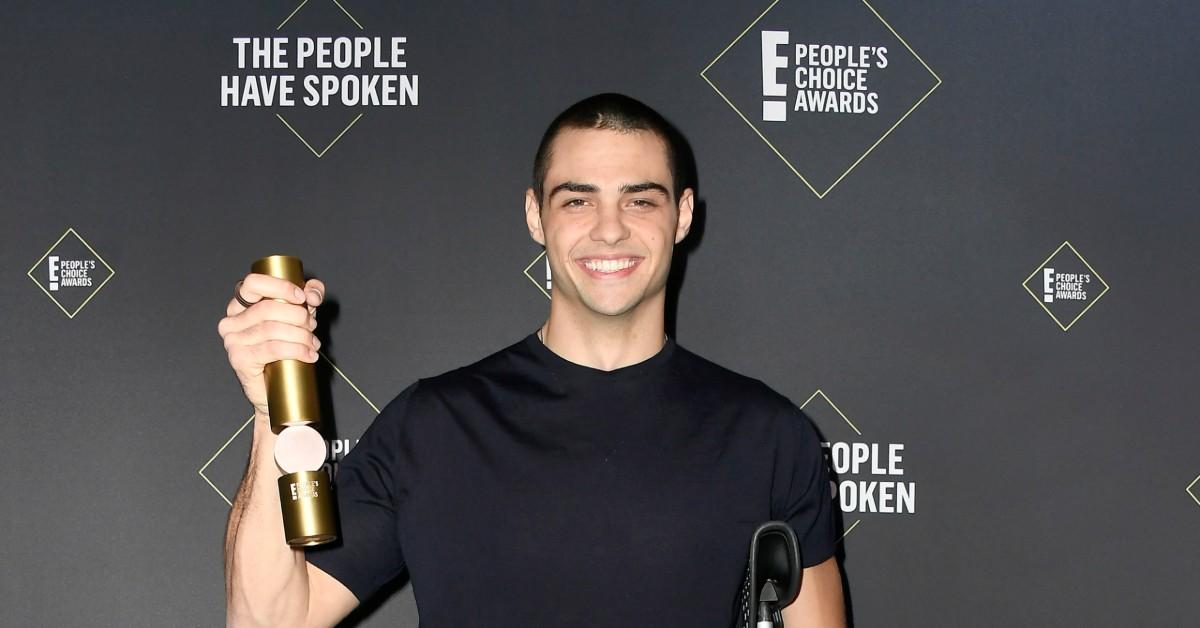 Noah Centineo has been busy.
The star of To All The Boys I've Loved Before, Charlie's Angels, and Masters of the Universe bagged the E! People's Choice Award for the Comedy Movie Star of 2019 on Nov. 11.
But it wasn't his incredible accomplishments that caught viewers' attention. The star arrived at the Barker Hangar, Santa Monica wearing a brace and a clutch, which led some to wonder: what happened to Noah Centineo?
Article continues below advertisement
What happened to Noah Centineo, the star of The Perfect Date? 
Noah displaced his knee during a basketball game on Oct. 14.
In characteristic fashion, the star presented the serious incident as though it was laughing matter, poking fun at his own clumsiness. Right after the accident, Noah posted an image of the swollen knee — that could easily pass as an unexpected protagonist in an underground horror movie about bodily mutilations — with a caption drenched in self-referential humor.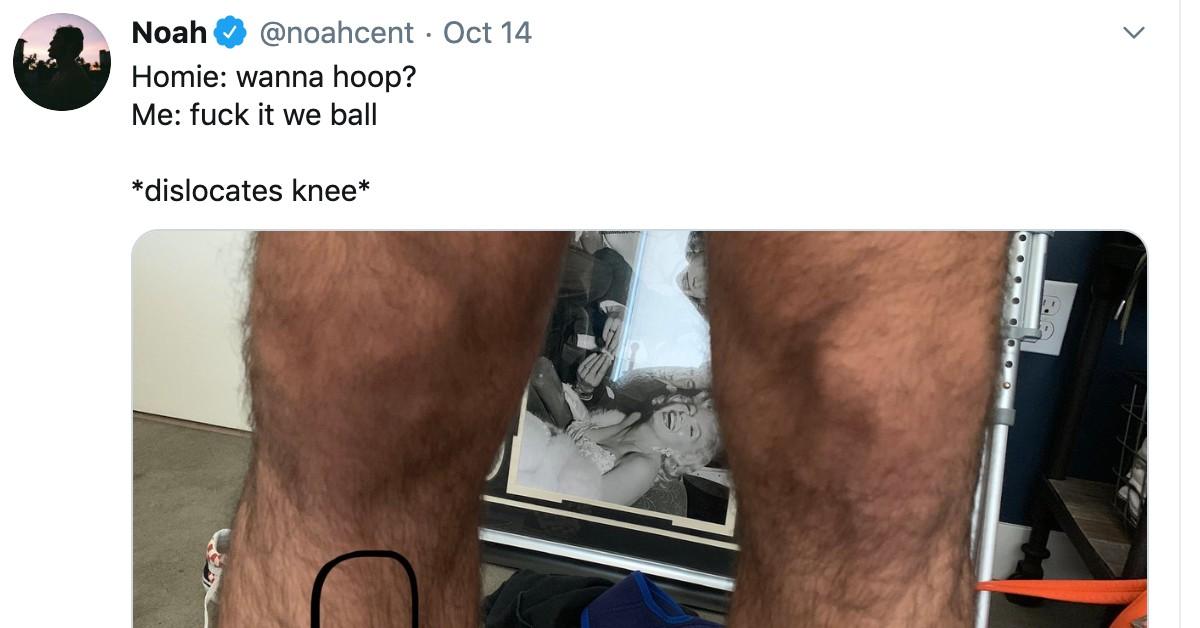 Article continues below advertisement
Noah had to undergo knee replacement surgery, with a recovery period expected to last between 4-6 weeks.
Not one to cry over spilled milk, he decided to use the harrowing event as an opportunity to inform his followers about the everyday implications of the recovery stage, educating his social media followers about its negative impacts.
First off? A funny Instagram story featuring the actor making serious attempts at getting inside the shower and performing basic life functions. Sounds mundane? It's anything but when Noah is involved.
Article continues below advertisement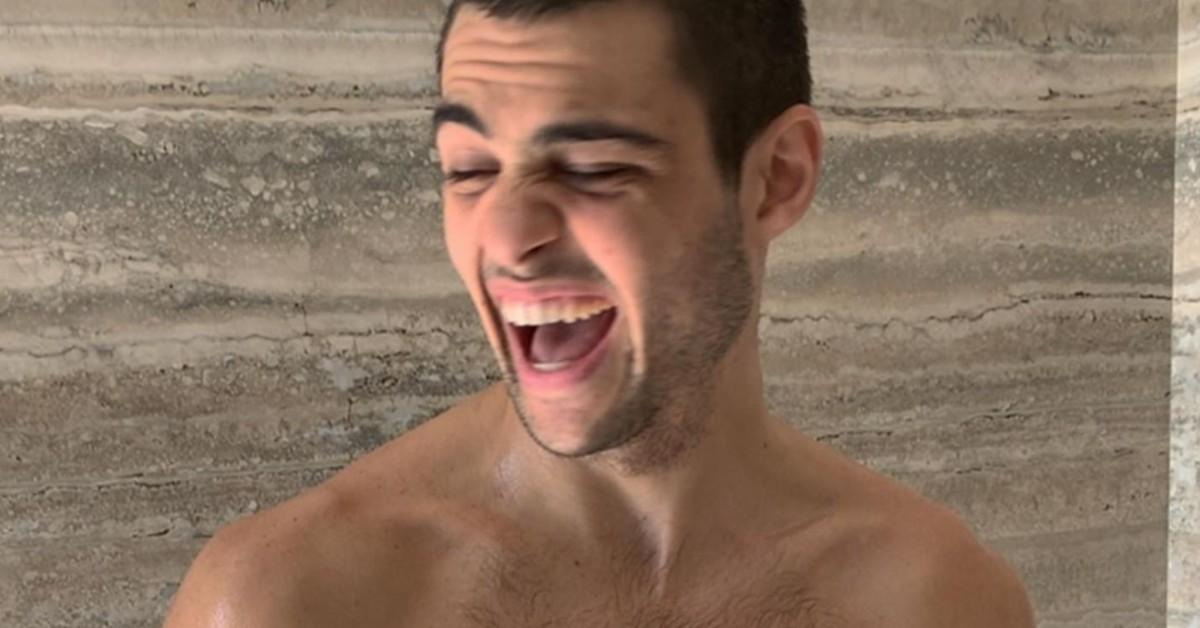 As Zoe Shenton reports for Cosmopolitan, the Instagram story offered rare insight into just how difficult it is to take a shower while wearing an orthopedic leg brace.
The video kicks off with Noah trying to climb up a flight of stairs – a task that's nowhere near as easy as it might seem. A mere 3.45 minutes later, the actor manages to arrive at the bathroom.
"The boy is quick, the boy is fast, he's like lightning," goes his tongue-in-cheek narration of the events.
Article continues below advertisement
Once upstairs, Noah tries to make headway to the shower and plunge himself into a host of new difficulties.
He carefully covers his brace with a white plastic bag, before proceeding to take his clothes off. This is where the video becomes interesting for viewers less invested in the hefty topic of knee surgery aftercare.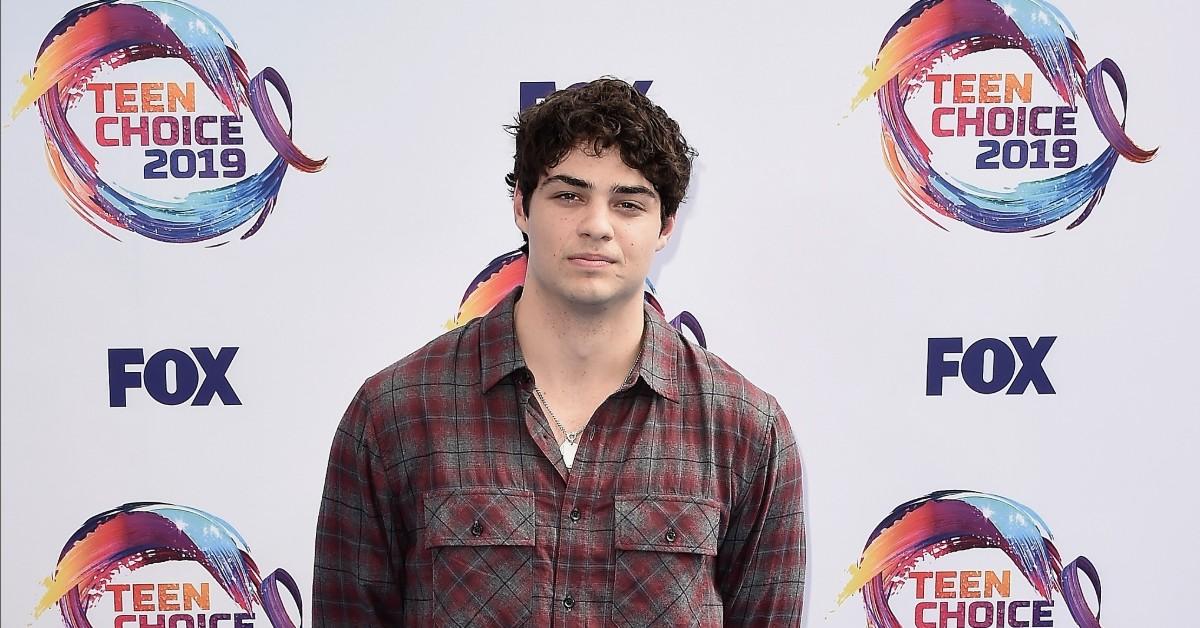 Article continues below advertisement
The shirtless, barely-clad Noah stumbles to the oak bench conveniently located in the enormous shower cubicle — a beautiful example of interior design that almost manages to steal the spotlight from Noah's six-pack —and washes himself like any other human being would.
"Most ridiculous shower adventure of all time [...]", reads his caption of the ambivalent experience.
Unfortunately, Noah's ambitions to shed unprecedented light on his life after the knee replacement surgery appear to have waned in the course of the past few weeks.
While we would have been eager to learn more about the complications he had to confront in his everyday life, no other documentation has been created thus far. For now, we have to put up with images of Noah taking a shower.