Otis' Death in 'Chicago Fire' Is a Tragic Exit for a Fan Favorite on the Program
What happened to Otis in 'Chicago Fire'? The way Yuri Sardarov's character is killed off is utterly tragic. Details on his exit from the series.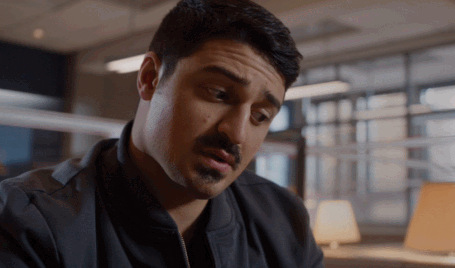 Spoiler Alert: This article contains spoilers for Season 8 of Chicago Fire.
Whenever a beloved character makes their exit from a show, it's always a bitter pill for fans to swallow. Sure, it helps to create some truly gut-wrenching moments, something that Game of Thrones and Walking Dead fans are all too familiar with.
Article continues below advertisement
There are some characters in series, however, that rarely get killed off, at least that's what you tell yourself when the writers put them in sticky situations. That's what Chicago Fire fans were hoping when they saw what happened to Otis.
So, what happened to Otis on 'Chicago Fire'?
Sadly for Yuri Sardarov stans, this wasn't the case for his character, Otis. While working a massive fire that broke out in a mattress factory, the show's comic relief sustained a ton of injuries and died tragically during the Season 8 premiere of the long-running firefighting drama. Yuri Sardarov helped to infuse more Chicago authenticity into the show: He's a native of Illinois, graduating from Glenbrook North High School and then attending the University of Michigan.
Article continues below advertisement
He completed his school after performing with the TimeLine Theatre's The History of the Boys in 2009, which enjoyed an extended run. After finishing school, which, according to the actor "was very important to [his] parents," he moved to Los Angeles to further pursue his acting career. After killing his audition for Chicago Fire, he was cast as a series regular on the program.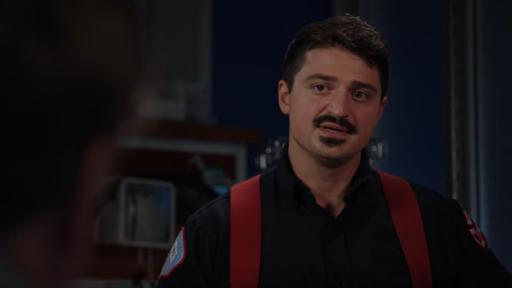 Article continues below advertisement
Showrunner Derek Haas had nothing but praise for Yuri, saying, "[He] had a sharp, puckish energy from the moment he walked into the audition. [Yuri] could handle dramatic turns within scenes — from comedy to drama and back again — effortlessly. Michael Brandt and I had worked with him on a movie before and were excited when we found out he was available. We thought about making him the candidate originally, but he just nailed his audition and so we asked him if he would like to play Otis. He jumped on board."
In a talk with the Chicago Tribune, Yuri discussed seeing his character's exit on the Season 8 premiere: "I did, I watched it with my younger brother Nick, who goes to DePaul, Madeleine and Miranda Rae Mayo, who plays Kidd — she's like my sister — so we all sat on the couch and watched. And it was difficult. But I'm so glad with how they handled it."
Article continues below advertisement
He agreed with the series' showrunners that "it was time" for his character to go, both in terms of the series and his own career: "In many ways, it was time. I got this show when I was 23 and I'm 31 now. I was a boy when I started and in many ways thanks to the cast and thanks to guys like Christian and Eamonn and David, I got to walk away a man."
Article continues below advertisement
Yuri, who comes from a family of Armenian refugees from Azerbaijan, says that he feels like he's playing with "casino money" and is grateful to have had 8 seasons as a beloved character on the program, and applauds the showrunner's decision to end Otis' tenure the way they did.
Article continues below advertisement
"And going into Season 8, we'd done 180 episodes of television and you need a kickstart — you need something that will get the audience reinvested. And what better way than to get rid of a beloved character who is in many ways the character that nobody would expect to go, the comedic relief?"
Why did Otis leave 'Chicago Fire'? A combination of re-invigorating the series and taking his career in another direction.
Yuri says that he has the "latitude" to do whatever he wants with his career and he's been "on-and-off writing." He will move back to Los Angeles in pursuit of new opportunities, so he's looking into doing more straight comedy, something he's come to appreciate after visiting Second City and doing improv at the theater that's produced so many comic juggernauts.
Whatever he decides to do next, it seems like he's got plenty of different career opportunities going for him. Are you excited to see how Chicago Fire handles his exit after his death?