What Happened to Pastor John Gray? Wife Shares Heartbreaking Instagram Message
What happened to Pastor John Gray? The Relentless Church founder's wife shares a heartbreaking Instagram message on Sunday, July 10.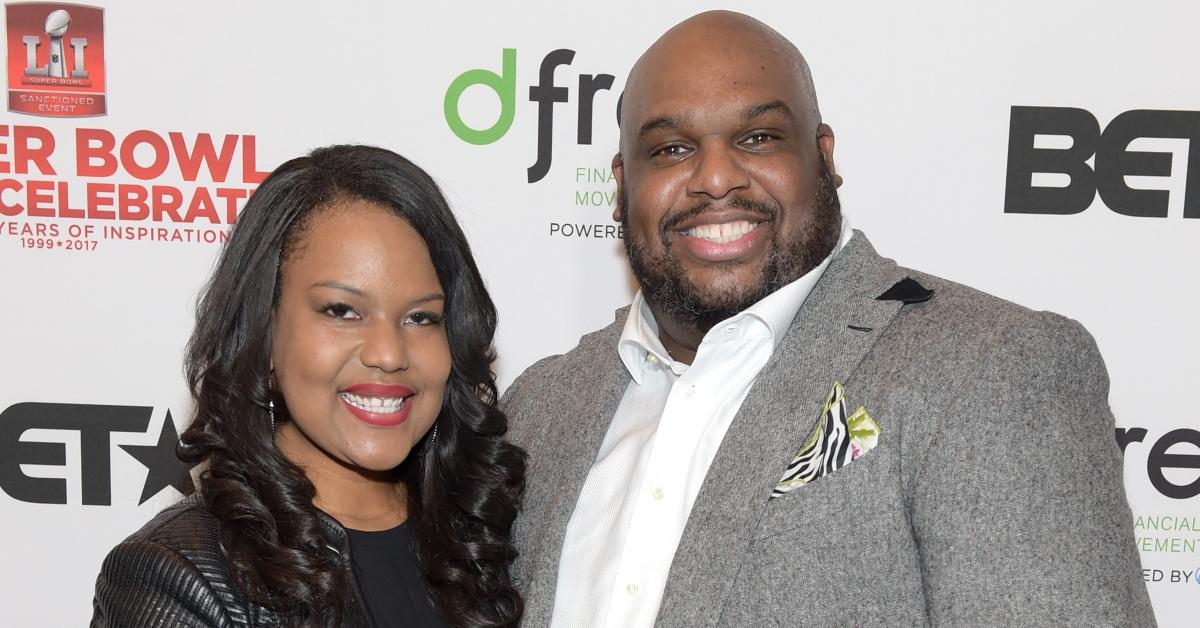 On Sunday, July 10, Pastor John Gray's wife Aventer Gray revealed that her husband had suffered a saddle pulmonary embolism on Thursday evening and was admitted to the Coronary Care Unit (CCU).
According to the National Library of Medicine, a "saddle pulmonary embolism (SPE) is a rare type of acute pulmonary embolism (PE) that can lead to sudden hemodynamic collapse and death. The definition of SPE is a visible thrombus located at the bifurcation of the main pulmonary artery, and a diagnosis of SPE suggests the possibility of hemodynamic instability."
Article continues below advertisement
In a heartbreaking Instagram post, the 49-year-old's wife shared what happened to the Relentless Church pastor on July 7. Keep reading to find out more.
Article continues below advertisement
What happened to Pastor John Gray of Relentless Church?
"My family and I stand in need of a miracle," Aventer shared in a heartfelt Instagram message. "Please keep my husband @realjohngray in your prayers. After feeling a little different over the past couple [of] weeks, he went to the ER on Thursday evening and was immediately admitted to CCU with a saddle pulmonary embolism in the pulmonary artery and more lung blood clots."
She continued: "The Saddle PE is in a position that could potentially end his life if it shifts at all. The clot burden is severe and only God is holding it in place." John's wife shared that he is currently in the Coronary Care Unit and will need two types of surgeries due to the pressure on his heart.
Article continues below advertisement
"To place this in perspective, the doctor said that people have come into the hospital dead with this exact scenario he walked in with. The doctor said God has to keep him through the night and he can not move, not even get up to walk to a bathroom. ...God isn't done! I don't care what CT, ECHO, all or any of the tests show! It's clear God isn't finished. Clots have to bow to my God!" she added.
Article continues below advertisement
Supporters of Pastor John Gray share hopeful social media messages.
Fast & Furious actor Tyrese Gibson shared a lengthy statement alongside a photo of John holding his newborn daughter Soraya.
"My brother, my Pastor, my selfless man of God is in critical condition but I know that Jesus Christ can cover you and FULLY HEAL YOU from ANY CONDITION," he wrote. Adding, "To every surgeon, to every nurse to every anesthesiologist, this man of God will get through this."
Producer DeVon Franklin commented on Aventer's post: "Lord please work a miracle for your son John!! We need him, He needs you right now! Heal him in the mighty name of Jesus!"
While other supporters shared emoji prayer hands or wrote that they too were "praying" for the pastor's recovery.
Our thoughts go out to John, as well as his family and friends during this difficult time.