Viral TikTok Sensation Peabody the Miniature Horse Sadly Passed Away in September 2021
Peabody the Mini Horse has become quite the internet sensation, but what exactly happened to him recently? Here's what we know so far.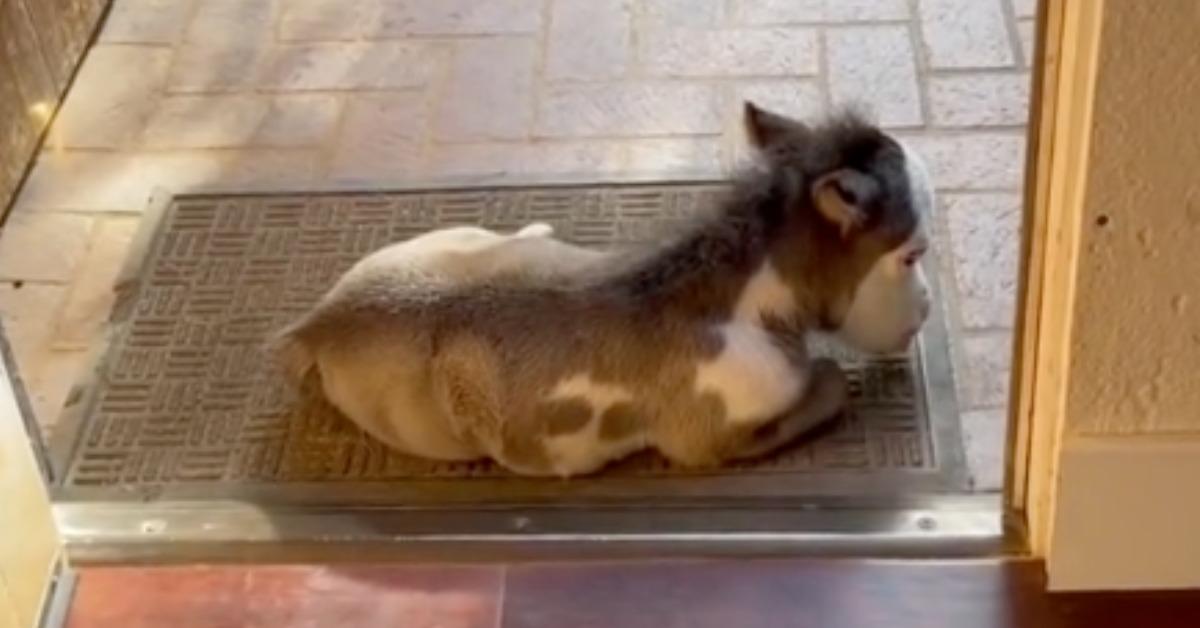 If you've ever used TikTok before, odds are that you have seen some pretty darn cute animals being showcased as well. Case-in-point: Peabody the mini horse, who has gone viral on the app thanks to his adorable miniature stature and truly remarkable life story.
Article continues below advertisement
You may have seen Peabody prancing around his owner's home surrounded by dogs or even interacting with other horses quadruple his size, but what exactly happened to Peabody recently? Here's a breakdown of the viral pet's life story.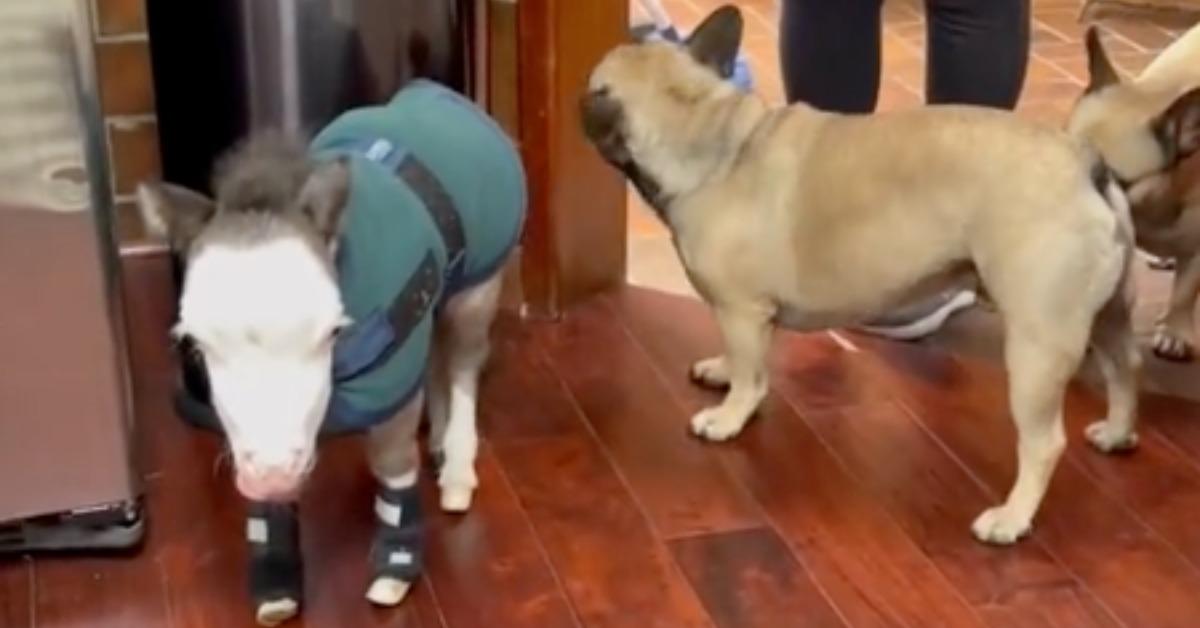 Article continues below advertisement
What happened to Peabody the mini horse? He reportedly passed away in September 2021.
According to SWNS, Peabody was abandoned by his mother because he was too small to reach her udder. This unusual predicament was due to the fact that "Peabody is the smallest horse in the world at his age," per his owner, Faith San Severino, weighing just 19 pounds in June 2021.
Peabody also had numerous health issues that plagued his short life. He couldn't walk due to his legs not functioning properly, he couldn't eat as his jaw was out of alignment, and he was also deaf and blind. Nonetheless, Faith decided to take him under her wing and attempt to give him the best life possible.
Article continues below advertisement
And give it a shot she did, as over the next few months Peabody lived happily amongst Faith's several dogs and other miniature horses. During that time, his eating and eyesight improved gradually, and he worked with Faith's other horses in her organization Faithful Minis, which provides emotional support animals to Alzheimer's patients as well as veterans.
He also went pretty viral on TikTok, racking up over 26 million likes.
Article continues below advertisement
Unfortunately, per the Faithful Friends Instagram, Peabody passed away on Sept. 14, 2021. Ever since his passing, that page and their accompanying TikTok page have been full of loving tributes to the mini horse. Thousands of fans shared their condolences as well as reflected on the positive impact Peabody's commendable story had on the world.
Article continues below advertisement
Most recently, Peabody received a loving posthumous tribute on 'The Kelly Clarkson Show'.
In a segment that was filmed ahead of his passing, Peabody and Faith appeared on a recent episode of The Kelly Clarkson Show, where the latter discussed the difficulties of raising the mini horse and the small victories they experienced together.
Faith called Peabody's life a "miracle" and detailed all the trials and tribulations she encountered while raising the mini horse over the last few months.
To cap it all off, Faith mentioned that she could've never dreamed of finding "a therapy horse for the whole world" like Peabody was.
Peabody will surely be missed by Faith and his legions of fans online, but the resounding impact he had during his short life will undoubtedly be felt for a long time to come.